Bury Me, My Love
Release Date: 10 Jan, 2019
1031
RRP: $4.99
Our price: $0.84
Bury me, my Love
is a Text Messaging Adventure game about Nour, a Syrian migrant trying to find her way to Europe. Her husband Majd, who remains behind in Syria, communicates with Nour through a messaging app, advising her as best he can so that she reaches her destination safely.
"Bury me, my love" is a Syrian goodbye phrase that roughly means, "Take care, don't even think about dying before I do." This phrase takes on a deeper meaning as Majd says it to his wife, Nour, as she undertakes her perilous journey to reach Europe.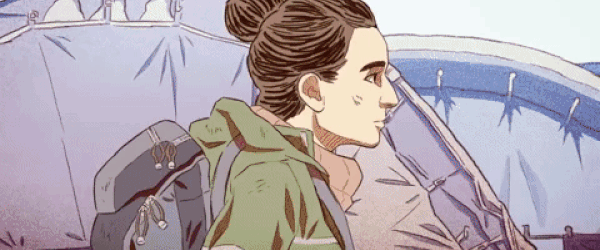 A co-production from ARTE, the European cultural network, with The Pixel Hunt and Figs.
A game in an instant messaging app
As Majd, you can communicate with Nour and follow her journey, just as if you were chatting with her via WhatsApp. You will text each other and exchange emojis, pics and selfies, relevant links…
Multiple narrative routes to discover
By reading instant messages and choosing response options, players help Nour overcome the hardships she will encounter.
Your choices in Bury me, my Love truly impact on the story, with Nour able to visit 50 different locations and reach 19 potential different endings with widely divergent outcomes.
Based on real-life events
Bury me, my Love is a "reality-inspired game", a documented fiction that draws inspiration directly from real-world events. The original idea stems from an article written by Le Monde journalist, Lucie Soullier, telling the story of Dana, a young Syrian woman who fled her country and is now living in Germany.
This experience may affect the sensitivity of younger people.

SYSTEM REQUIREMENTS
Windows
Minimum:
OS: Windows 7+
Memory: 4 GB RAM
Storage: 250 MB available space
Meet Yara

Visit Aleppo or Bulgaria
Meet Mohammad

The coolest of Byzantium's locals
Meet Adnan and his folks

Long time no see, first time in Zaatari
Meet Kelly

Starting a march alone is good for making friends!
Walk with Emmanuel

Don't trek across Serbia alone
Meet Utku

Some doctors don't really care about borders
Walk with Hamid

Italia is lovely at this time of the year
Meet a rabbit

Down a dark hole, at the doors of Europe
Meet a goat

And where did you think that delicious French cheese came from?
Meet Terry

What would a journalist be without a phone in Egypt?
Meet an ogre

Into the Woods in Hungary
Meet both Yaras

Visit Aleppo AND Bulgaria
Meet a Pakistani family

Torn apart by a Greek river
Meet an outstanding guy

He plants flowers among the ruins
Meet Tarek

One day in Nizip, the next in Idomeni
Meet Mohammed

He should be in London... if you ever get there
Meet Majd's father

Did you know Majd was afraid of all things medical?
Meet Jaber

Take the bus. Save a life. Be thanked.
Meet a punk

God save the Greek queen