YIIK: A Postmodern RPG
Release Date: 17 Jan, 2019
561

YIIK: A Postmodern RPG is a surreal Japanese-style RPG set in the late '90s. After witnessing a woman vanish from an elevator with no plausible explanation, college graduate Alex gathers friendly misfits from the internet to investigate her disappearance. Alex's search for the truth leads him and his companions into a journey rife with mystery and danger... and who knows what lurks beyond the new millennium?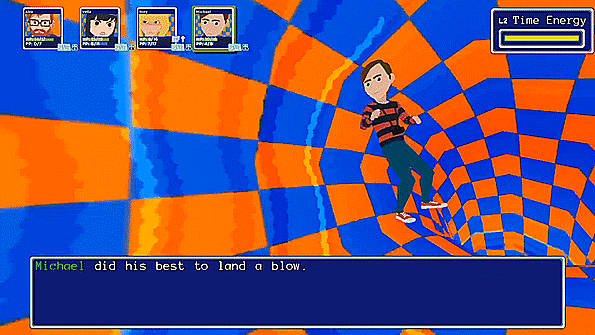 Brave dungeons littered with puzzles, traps, and bizarre enemies. Yammering skulls, tortoise samurais, living stop signs... etc!

Stay on your toes with a turn-based combat system anchored on twitchy mini-games.

Brandish vinyl records, cameras, musical instruments and more unusual weapons. (Relax, weapons don't break.)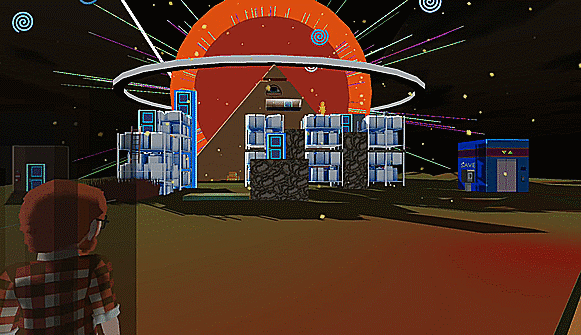 Play through 30 hours of the main campaign and sidequests, rendered in a dreamlike, otherworldly graphic style that harkens back to the PSone era.

The main story campaign features voice talents like Chris Niosi (Tales of Zestiria, Disgaea 5), Clifford Chapin (Attack on Titan, RWBY) and more.

YIIK's eclectic electroacoustic soundtrack features contributors like Toby Fox (UnderTale), Hiroki Kikuta (Secret of Mana) and Garoad (VA-11 Hall-A).
* NOTE: The game fully supports controller input after the Unity launcher prompt.
SYSTEM REQUIREMENTS
Windows
Minimum:
OS: Windows 7

Processor: 2.4GHz Intel Core i3

Memory: 2 GB RAM

Graphics: Intel HD Graphics 4400

DirectX: Version 11

Storage: 4 GB available space
Mac OS X
Minimum:
OS: OS X Yosemite

Processor: 2.4 Ghz

Memory: 2 GB RAM

Graphics: ATI Radeon HD 5870 1024 MB
Friend of Small Animals

Meet Dali in Frankton.
Elevator Girl Goes Missing

Complete Factory Hotel.
Mild Gains

Achieve Level 5 in the Mind Dungeon.
A Mysterious Girl

Have Vella join your party.
Can't Touch This!

Dodge 5 times in a row during battle.
Serve No Bodacious Master!

Defeat 3 Samurai Tortoise Mini Bosses in Sewer.
Amateur MC

Perform 10 Combos on Alex's standard attack.
The Town Gossip

Visit every home in Frankton.
Get Out of My Head!

Purge 5 Entities from the Mind Dungeon.
Self-Awareness

Learn all abilities in the Mind Dungeon.
Master MC
Perform 25 Combos with Alex's standard attack.
Trigger Happy

Perform 25 Combos with LP Toss ability.
You Kids Can Just Go Home

Defeat Boss at the Twin Pines Mall.
What Did I Do To Deserve This?

Defeat Yuzu.
Enlightenment

Have Alex reach level 40 in the Mind Dungeon.
Floats like a butterfly...

Dodge 15 times in a row during battle.
Modern Ronin

Execute 1000 Slashes ability with Claudio.
Y2K Debugger

Complete YIIK ending 1.
Hikikomori

Read every post on ONISM.
13 Percenter

Have $15,000 in your pocket.
Android Agility

Perform 15 Combos on The Essentia 2000's standard attack.
Watchful Eyes

Collect all pogs.
WIP Completionist

Complete all ONISM side quests.
There Must Be Another Way...

Gain access to KNN building.
Expert Hunter

Clear every monster den.
A Friendly Stranger Arrives

Speak with every NPC in Flag Town.