AWAY: Journey to the Unexpected
Release Date: 13 Feb, 2019
772
RRP: $16.99
Our price: $1.78

AWAY: Journey to the Unexpected
is a love letter to japanese animation made by a two-person team.
It invites you to a very unusual journey to a charming and wacky 3D world populated by 2D characters.
AWAY
is a short light-hearted story mixing action, silly discussions, rogue-lite elements and smashing a bunch of cute creatures to overcome every obstacle in your way.
A 3 to 5 hours journey around a colorful world featuring unique visuals, with 2D characters living in a 3D world.
Unravel a funny and light-hearted story, with just the right pinch of rogue-lite elements.
Recruit up to 8 quirky characters, each with their own unique abilities
An anime-themed soundtrack composed by Kazuhiko Naruse and sung by Aya Majiro!
"
Dear Villagers, we may have released some evil forces while working. Sorry, be safe
", say the Labiworks signs all around.
Your neighborhood seems to require some serious monster cleaning.
AWAY
could have been one of these bloody FPS if only you were not a harmless kid armed with... a wooden stick.
As you throw yourself into danger investigating about missing parents and very strange events happening, you will have to find allies. Luckily enough your neighborhood is full of odd but powerful characters.
You may not be deadly but you're super good at making friends! From the mine-throwing angry tree to the missile-launching robot or the fireballing yet short-sighted sorcerer, you'll be in good company!
See the world through your allies' eyes, first person style, whenever you call upon them. Beware, it can be quite a visual experience! And don't exhaust them too fast, kiddo!
AWAY: Journey to the Unexpected
was made by a two-person team composed of Aurelien Regard (self-made video game developer who previously released The Next Penelope) and Jim Gennisson (former level designer on Rayman Legends and Monster Boy and the Cursed Kingdom).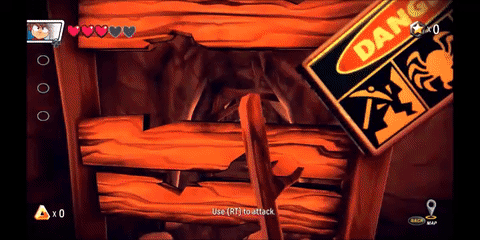 SYSTEM REQUIREMENTS
Windows
Minimum:
OS: Windows 7+
Processor: 2.4GHZ Dual Core Processor Or Higher
Memory: 8 GB RAM
Graphics: Graphics card with DX10 (shader model 4.0) capabilities
DirectX: Version 11
Storage: 5 GB available space
Breaking In

Open the factory gate for the first time
Do Or Die!

Start a fifth game after dying
A Ribbeting Friendship

Agree to let the frog live with you
Never Give Up!

Start a fifteenth game after dying
A Prince Among Men

Tip the shopkeeper
Savvy Shopper

Buy 2 items from the shop during the same game
The More The Merrier

Recruit 3 characters
Eagle Eye

Find a secret passage in a dungeon
A Word To The Wise

Talk to the cat 3 times
Expand Your Horizon

Unlock the desert access grid
Sticking Around

Unlock the guard and strong blow abilities
Squad Almighty!

Recruit all playable characters
Family Time

Find your parents
Ping Pong King

Defeat the final boss
Team Building

Have 4 playable characters at the same time
Richer than Midas

You have 999 coins