A SECOND BEFORE US
Release Date: 10 May, 2017
1107
RRP: $3.99
Our price: $1.49
... years after the cataclysms.
The Earth was almost completely destroyed, but human civilization was not gone. People built the
Delta
complex, which has become a shelter for survivors.
People who live in Delta are called
colonists
. Their main goal is to collect and accumulate information for its transfer to future generations. To increase the speed and efficiency of works, the colonists pass
erase
procedure (partial memory lock). Life here is subjected to strict rules, colonists live in absolute solitude. They don't have names; they only have personal sequence numbers. Your number is
183
and you're the ordinary colonist. With you, as with other colonists, does nothing unusual, but one day your life changes. Can you take the chance to find out the secrets of the Delta?
The choice is yours.
Key Features:
Beautiful graphics that convey the atmosphere of the game
An intriguing story, with several storylines
Various locations: from the ancient lighthouse to the modern scientific laboratory
Simple and logical quests
SYSTEM REQUIREMENTS
Windows
Minimum:
OS: Windows Vista / 7 / 8 – 32 or 64 bits
Processor: 2.2 GHz Dual Core CPU
Memory: 2 GB RAM
Graphics: 1024 MB NVIDIA GeForce 9800GTX / ATI Radeon HD 3xxx series
Storage: 4 GB available space
Recommended:
OS: Windows Vista / 7 / 8 – 64 bits
Processor: 3.0 GHz Quad Core CPU
Memory: 6 GB RAM
Graphics: 2GB NVIDIA GTX 660 / Radeon RX 460 or better
Storage: 4 GB available space
Another Day in Paradise

Finish the first day
The Light of beacon
Read all records at level 2
Destroyer

Scatter a barricade in a lighthouse
Just a fluke?

Finish the second day
Reborn

Finish the third day
Look at the sky

Read all records at level 4
Robin Hood

Hit the switch with a stone
Between heaven and earth

Finish the fourth day
The truth is somewhere near

Finish the fifth day
Ancient legend

Read all records at level 6
To understand all

Read all records at level 8
What's going on here?

Read all records at level 1
The Electrician

Read all records at level 3
Mad Experiment

Read all records at level 5
tgm

Finish the game without loadings
The Answers

Read all records at level 7
The Lighthouse of Alexandria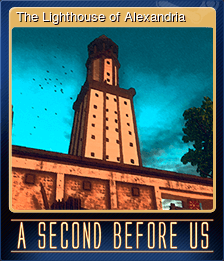 Stonehenge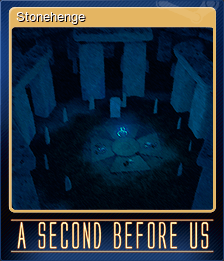 Petra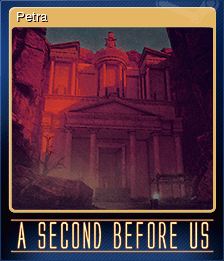 Delta Complex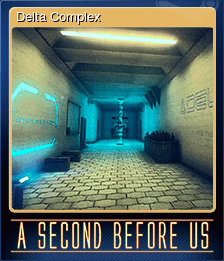 Long Way To The Top