A.R.E.S. Extinction Agenda EX
Release Date: 3 Oct, 2014
1248
RRP: $9.99
Our price: $2.39
About the Game
A.R.E.S. Extinction Agenda EX is the upgraded version of A.R.E.S. Extinction Agenda, the award-winning 2.5D action-packed side-scrolling platform game that originally released in 2011.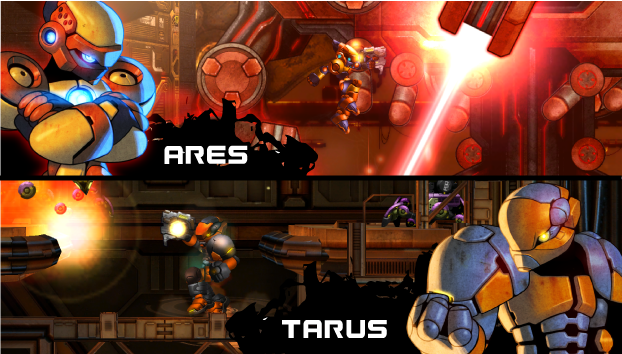 The game takes players on a thrilling sci-fi adventure! Take control of combat specialist Ares, or the new playable character, Tarus, to battle deadly machines with a variety of powerful weapons and armor. Your goal: Save Minos Space Station's survivors and uncover the nefarious Zytron's extinction agenda!
Key Features:
Receiving EX Transmission – A.R.E.S. Extinction Agenda EX has been refitted with new friendly UI, control scheme, and leaderboards.
Upgrade Complete – Armed with new weapons, abilities, and even a new playable ally, humanity's secret weapon has never been stronger.

Obstruction Eminent – Ares isn't the only one with new tricks; new enemies and bosses have also joined the fray. Along with challenges stages, you'll need all your might and power to fight off these guys.
Uncharted Sectors – With readjusted maps and completely new levels, there are an abundance of areas to explore for new and returning robots alike. Delve deeper into the world of A.R.E.S. and discover new areas of Minos Space Station you never knew existed!
Visuals Updated – New high resolution textures as well as brand new animated cut scenes.
Audio Enhanced – A.R.E.S. Extinction Agenda EX comes complete with the original soundtrack by Hyperduck Soundworks. Also now boasting a completely new additional soundtrack for the second campaign from Heavy Metal master Charlie Parra Del Riego, a perfect fit for Tarus the heavy metal Tanker.
SYSTEM REQUIREMENTS
Windows
Минимальные:
ОС: Windows Vista, Windows 7 and Windows 8
Процессор: Intel Core™2 Duo Processor, AMD Athlon x2 Processor
Оперативная память: 2 GB ОЗУ
Видеокарта: NVIDIA GeForce 7600 series, ATI Radeon HD 2400 series
DirectX: Версии 9.0c
Место на диске: 1 GB
Звуковая карта: DirectSound compatible (DirectX 9.0c or higher)
The First of Many...

Beat Goliath
Shield Breaker

Break the enemy's shield with Plasma Shock or Lockdown
Break the Shell

Beat Zypher Pod with Ares
Armored Saint

Find the drone repair bay
Bursting with Energy

Destroy 5 or more enemies, at once with Solar Strike
Set Phaser to KILL!

Upgrade one of your weapons to its maximum level
Secondary Directive

Beat the boss in chapter 5 with Ares
Ready for Action

Acquire all abilities and weapons
Not-So-Mighty Zytron Rangers

Beat Zytron Walker, Zytron Trooper and Zytron Booster with Tarus
...Should've Brought a Friend!

Beat Carrion with both Ares and Tarus
I AM the Destroyer!

Achieve character level '4'
Primary Directive

Finish the game with Ares
I Feel Mighty, Oh So Mighty!

Get stronger!
99 Problems but a Hit Ain't One

Achieve 99 attack combo
It's the Only Way

Beat the boss in chapter 5 with Tarus
Another Story

Finish the game with Tarus
And Don't Come Back!

Perfect the Goliath boss fight
I Have the Power!

Collect all Upgrade chips
Bookworm

Collect all the Data cubes
Vulgar Display of Power

Upgrade every weapon and ability to its maximum level
It was a Freakin' Bug Hunt!

Perfect the Zypher Pod boss fight
Unlimited Power!

Finish every chapter without using repair
Behold! My True Strength!

Achieve character level '5'
...Not Nearly Long Enough

Perfect the Carrion boss fight
It's Just My Size

Perfect the Sentinel boss fight
Embrace the Dark Side

Perfect the boss fight in chapter 5 with Ares
...Not Nearly Big Enough

Perfect the Prime Guardian boss fight
So Much Fail...

Perfect the boss fight in chapter 5 with Tarus
Universal Soldier

Achieve character level '6'
Oh, the Humanity!

Perfect the Minos Cannon boss fight
IMPOSSIBLE!

Perfect all the boss fights in Hardcore Mode
Ares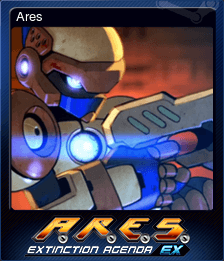 Tarus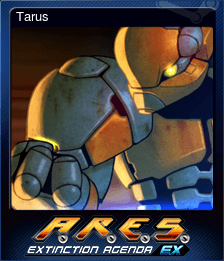 Dr. Julia Carson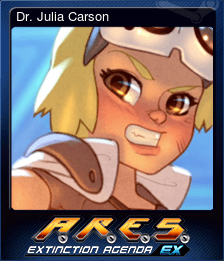 Valkyl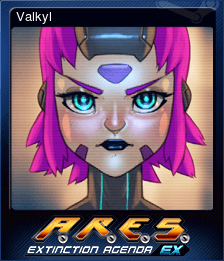 Zytron