Airship Asunder
Release Date: 21 Jul, 2016
1039
RRP: $9.99
Our price: $2.44
Once upon a time the world was flat.

The Old Stoics kept the world whole, and kept their magic out of the hands of mankind. Hence came the Pirate King, who found those with evil hearts willing to share the arcane knowledge. With legions by his side, he fought the Old Stoics and destroyed them all.

It was then the world began to fail.
Game Description
Airship Asunder gives you command of a steampunk airship, tasked with building settlements and seeking your fortune among the ruins of a dying land. Will you stand above the chaos and save what remains of our precious flat earth, or will it be torn asunder?
Captain your vessel and fly the skies of adventure! Establish new colonies, build mighty empires, search for ancient relics, use powerful magic spells and battle evil forces on your quest to defeat the Pirate King!
Taking game play and visual inspiration from the exploration and adventure of classic games such as Seven Cities of Gold, Ultima IV, Civilization, M.U.L.E. and Intellivision's Utopia, Airship Asunder mixes a blend of retro-style graphics into a single palette, with a nod to the nostalgic days of adventure gaming.
Key Features
Single or Multiplayer: Client-server supported online action!
Time-Based Gameplay: A unique blend of action and board gaming.
Rogue-Like Colonization: Explore the wilds and build to survive.
Progression: Gain levels, collect relics, and command huge vessels!
Procedural Terrain: Each game is a completely different map.
Mod Support: Add your own encounters or remake the experience!
Easy Localization: All text files are external and easily accessible.
SYSTEM REQUIREMENTS
Windows
Minimum:
OS: Windows 7 or later
Processor: Pentium Dual Core 2.6GHz or equivalent
Memory: 512 MB RAM
Graphics: 128MB DirectX 9 compatible graphics card
DirectX: Version 9.0
Storage: 50 MB available space
Sound Card: DirectX 9 compatible sound card
Pioneer

Make your first camp.
Settler
Grow a camp into a village.
Orchardist

Build an orchard.
Explorer

Use a rusty key to open a vault.
Prospector

Build a mine.
Abracadabra

Cast a magic spell.
Mayor

Grow a village into a town.
Director

Build a hospital.
Harbormaster

Build a port.
Horticulturalist

Build a nursery.
Adventurer

Use a skeleton key to open ancient ruins.
Ghost Hunter

Deliver the final blow to Horrors.
Cruiser

Board a Cruiser.
Headmaster

Build an academy.
Governor

Grow a town into a city.
Principal

Build a college.
Executive
Build a refinery.
Warmonger

Build an armory.
Tycoon

Build a casino.
Commander

Build a fortress.
Archmage

Build a dynamo.
Dragon Slayer

Deliver the final blow to a Dragon.
Spirit Guardians

Gather 200 summoned spirits aboard your vessel.
Bounty Hunter

Deliver the final blow to Villains.
Sacred Lands

Search one of the four sacred locations.
Ensuant

Board an Ensuant.
Abolition

Board an Abolition.
Fundament

Board a Fundament.
Final Victory

Defeat the Pirate King.
Leviathan

Board a Leviathan.
Argantion

Board an Argantion.
High Roller

Win the gambling jackpot with a 1000 gold bet.
Nexus

Build a dynamo on the mana resource center.
Motherlode

Build a mine on the gold resource center.
Exron

Build a refinery on the fuel resource center.
Bountiful

Build a nursery on the food resource center.
Metropolis

Achieve a population of 1000 in a city.
Fatal Strike

Deliver the final blow to the Pirate King.
Meridion Ensuant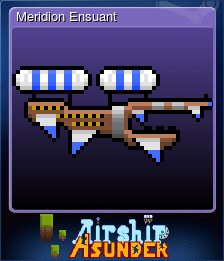 Wespero Argantion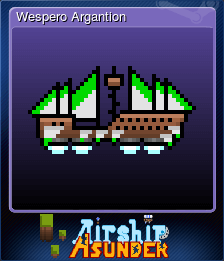 Ostrian Abolition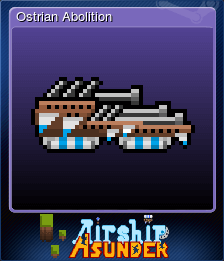 Norsican Fundament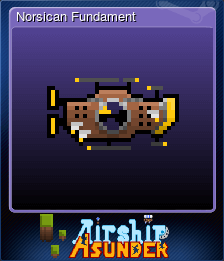 Pirate Leviathan