Earth Atlantis
Release Date: 29 Jan, 2019
879
RRP: $14.99
Our price: $2.15
"The Great Climate Shift" struck at end of the 21st century. Ninety six percent of the earth's surface is underwater. Human civilization has fallen. Machines have adopted the shape and form of marine animals.
The ocean is full of creature-machine hybrid monsters. You are a "Hunter" and the new journey begins…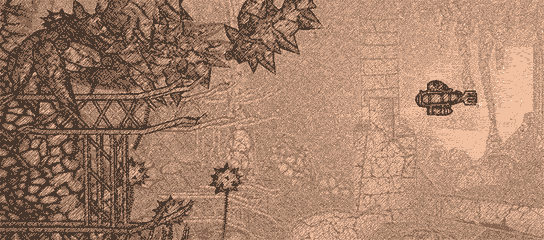 Earth Atlantis is a side-scrolling shooter with an original "Monster-Hunting" gameplay. Search and hunt down dreadful sea monsters and explore the post-apocalyptic underwater world. Unlock multiple ships with special weapons and abilities for your journey and become a legendary hunter!
The game is presented in a very unique and artistic "Old Sketching" visual style, which expresses the essence of the 14th century's ocean exploration when the sea was considered a dangerous place full of monsters.
Original side-scrolling shooter with monster-hunting objective
Unique "Old Sketching" visual style
Two game modes (Quest mode, Hunter mode)
4 Playable ships with unique weapons
25 large monsters and 4 enemy ships to hunt with 12 special events to complete
SYSTEM REQUIREMENTS
Windows
Minimum:
OS: Windows 7/8/10
Processor: Intel i3 or AMD equivalent
Memory: 1 GB RAM
Graphics: Shader Model 3
Storage: 500 MB available space
Good Start

(Secret achievement)
Halfway there
(Secret achievement)
Master Fisherman

Beat Quest mode within 4 hours
Master of the Sea

Unlock all 3 additional ships
Ultimate Hunter

Beat Quest mode within 2:30 hours
Pirate King

Beat Quest mode with "Moby-Dick"
Monster Hunter

Beat Quest mode with "Nautilus"
Way of Samurai

Beat Quest mode with "Musashi"
Treasure Hunter

Beat Quest mode with "Aquada"
Legendary Hunter

Reach 100%
Who is the Captain?

Beat the Hunter Mode
Hardcore Gamer

Beat Quest mode in Difficult level
Bullet-Hell Master

Beat Hunter mode in Difficult level
I am invincible
Beat Quest mode in a single life - No death
Serial Killer

Beat Quest mode Within 1:30 hours