Albino Lullaby: Episode 1
Release Date: 14 Sep, 2015
1397
RRP: $9.99
Our price: $2.39
Albino Lullaby is a horror adventure game that doesn't rely on jump scares or gore. A Lynchian psychological nightmare where you play as yourself. Escape from a dark and surreal Victorian town that clings to the precipices of underground cliffs. The gamespace dynamically twists and contorts around you in real time, as you unravel an equally twisted narrative. Discover the hidden spaces haunted by 'The Grandchildren' as you uncover clues to understanding just where and what you are. Albino Lullaby is set for initial release on the PC and will be fully VR compatible.

Game Features
The Next Gen of Adventure Games - Player driven pacing, no cutscenes.

Transforming Gamespace - Mechanical mansion deconstructs around you.

Environmental Storytelling - Deep background of characters and events, conveyed through the gamespace.

Different Play Styles - Sneak or gung ho!

Episodic Releases - Pay as you go or get a season pass.

VR Ready - Built from ground up to play great on the Oculus Rift, Vive and Morpheus.
Developed by Ape Law.
To make game for to give to man! Ape Law exists to explore and experiment with games as the next great storytelling medium and was formed by Justin Pappas in the summer of 2013 in Cambridge, Mass. Justin has worked as a level designer on games like 'BioShock: Infinite' and the 'Tomb Raider' reboot and moved onto the indie scene in 2011 as the level design lead on 'Chivalry: Medieval Warfare' He is now the creative director and level builder/designer for 'Albino Lullaby'. The studio is comprised of other industry vets, who have worked on a myriad of games from 'Borderlands' to 'Lord of the Rings Online' and at studios like Warner Brothers, Hasbro and Harmonix. We are spread out over the north east coast of North America, from Toronto down to New Jersey and communicate primarily over Skype.
http://apelaw.com
Gameplay Captured On

http://albinolullaby.com/digitalstorm
SYSTEM REQUIREMENTS
Windows
Minimum:
OS: Windows 7 or Later

Processor: 2.0+ GHz processor

Memory: 2 GB RAM

Graphics: SM3-compatible video card

DirectX: Version 10

Storage: 6 GB available space
Recommended:
OS: Windows 7 or Later

Processor: quad-core Intel or AMD processor

Memory: 4 GB RAM

Graphics: DX11 compatible video card

DirectX: Version 11

Storage: 6 GB available space
Welcome

Escape your cage
Literate

(Secret achievement)
Optimist

(Secret achievement)
The Ascension

Take a ride in a gilded cage
Nice Place

Begin your tour of the main house
Nosey Snoop

(Secret achievement)
Hospitable Folks

Meet the Grandchildren
How Big Is This Place?

Make it out onto the rooftops
Match Styx

Aquire the blue matches
Poor Soul

Meet Piotr and take his key
Totally Insane

Meet Buck
Escape Artist

Successfully navigate the trap house
A Long Fall

Finally hit rock bottom
Is BLANK Contained

Contain Buck
What Have You Done?

Awaken Grandmother
Until Next Time

Complete Episode 1
20 Stick

(Secret achievement)
Halfway There

Pickup half of all the notes
Charged Up

(Secret achievement)
Hiding in Our Hearth and Home

In the rooftops, get the blue matches without ever being detected
Where it's Due

(Secret achievement)
You Shouldn't Be Here

Find the hidden note.
Just Relax

(Secret achievement)
Brother Botherer

(Secret achievement)
Best And Longest

(Secret achievement)
Unruly Guest

(Secret achievement)
How Badly Do You Want It?

Find all the notes but one
Master Detective

(Secret achievement)
A Game of Blind Trust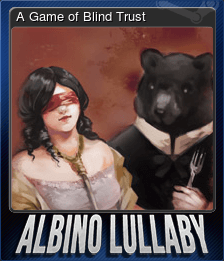 Buck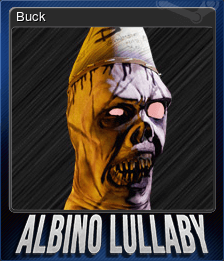 Grandchild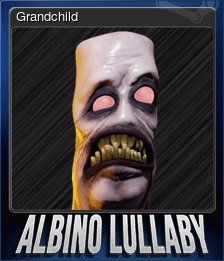 Big Jim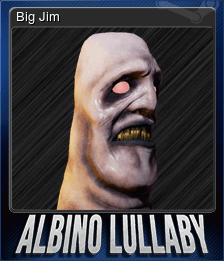 Captain Overbite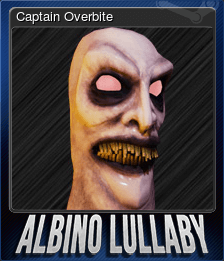 2 Heads > None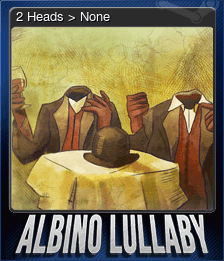 Follow Me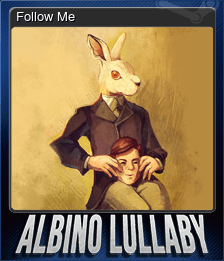 For Her