Rebuild 3: Gangs of Deadsville
Release Date: 29 May, 2015
1617
RRP: $14.99
Our price: $1.29
It's been a few years since the zombpocalypse turned the world's cities into graveyards and sent the few survivors into hiding. Now you must gather them up and restore civilization to a ruined city, one building at a time.
Rebuild 3
is a strategy sim game with a good helping of narrative and dark humor. It's a thoughtful game that'll make you fond of your survivors before you send them to their deaths for the greater good. As you expand your fort to new buildings, you'll decide between farms or fortifications, housing or hospitals, and make tough decisions to fend off raiders, illness, starvation, and madness. And the dead are still out there wandering the streets, hungrier than ever.
Rebuild 3: Gangs of Deadsville is the third of my Rebuild series, and the first one available on Steam. It's a totally new, much bigger game than the first two.
Features
4X style strategy and city (re)building
Endless replayability with randomized cities and events
Survivors with individual skills, perks, relationships, and stories
Rival NPC forts with their own agendas, friendly or otherwise
Campaign Mode, a journey through cities of increasing size and difficulty
Strategic fort defense and interactive attacks
Play in either real-time or turn-based mode
5 skills: defense, leadership, scavenging, building, engineering
10 resources and one-use items to find or craft
30 missions: scavenge for food, kill zombies, farm, fish, trade, bartend...
35 node research tree
50 building types with unique uses and/or scavengeable resources
70 types of equipment to find
100 survivor perks: Melee Training, Green Thumb, Light Sleeper...
200,000 words of event text - enough to fill two novels
Bonus features in the Deluxe Survivalist Edition
Desktop version of Rebuild 1 (previously only available in browsers)
Desktop version of Rebuild 2 (including "winter" mobile content)
5 bonus professions for your main leader
5 corresponding unique items
PDF artbook
SYSTEM REQUIREMENTS
Windows
Mac OS X
Hell is Full

Kill 100 zombies cumulatively
Ding!

Get any survivor to level 10 in some skill
Civic Erection

Build a City Hall
You're the Wiener

Finish any city on any difficulty
Snoqualmie

Complete scenario city 1
Dead Again

Kill 1000 zombies cumulatively
Assembly Line

Produce 100 items in the workshop cumulatively
BFFs

Become allies with any faction
Humankiller

Destroy any faction
The Precious Juice

Fix a Power Plant
El Pacifisto

Be allies with every faction in the city
Cow Clicker

Generate a surplus of 50 food per day from farms
Need More Hands

Find 100 items while scavenging cumulatively
Death Machine

Kill 10,000 zombies cumulatively
Rocket Scientist

Equip a Rocket Launcher
Heroes Never Die

Get any survivor to defense level 20 (includes equipment)
Fully Completely

Reclaim the entire city
Up Up and Away

Repair an airplane and fly away
The Eradicator

Destroy every faction on the map
Omegaman

Have a survivor with 10 in every skill
Zooooom!

Finish any city by day 50
Gong Hey Fat Choy

Light off Fireworks
Gangs of Deadsville

Complete the Gangs of Deadsville questline
Gentlemanly Conduct

Declare peace with a faction
Never Trust a Pig Farmer

Complete the Pig Farmer questline
Return to New York

Complete the Return to New York questline
Year's Supply

Have 365 food at once
Gustav's Special Stock

Become Gustav's friend and get his special deals
Nerdcore

Complete every research project
Clear

Have 50% of survivors become cultists
Vancouver

Complete the final scenario city
I See the Medicine

Have 5 hospitals, 10 medkits, and 100 medicine at once
Like the Dead Sea

Use 50 bath salts in one game
That was Hard

Finish any city on Hard difficulty
Pewpewpew

Equip every survivor with a gun
The Many of Us

Have 100 survivors at once
Fuzzy Wuzzies

Equip 10 animals
Impossible!

Finish any city on Impossible difficulty
Death Forever Death Assured

Kill 100,000 zombies cumulatively
Origin

Discover the true origin of the disease
Jonestown

Fully infect the Dahlias with your cultists
Evil Cannibals

Eat enough people to be considered evil cannibals
The Rotten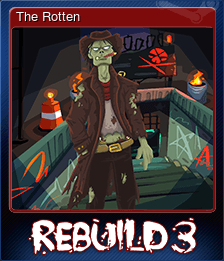 The Church of the Chosen Ones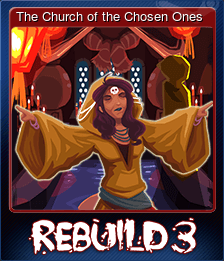 St Michael's School for Boys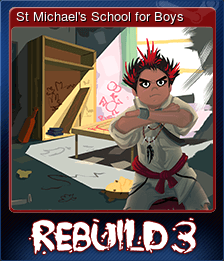 The Government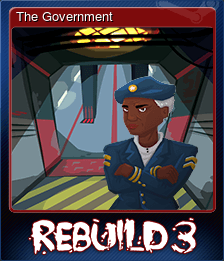 Gustav the Trader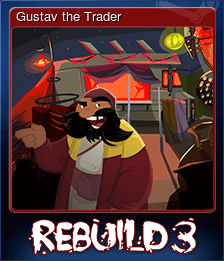 The Pig Farmers