Cloudbuilt
Release Date: 20 Mar, 2014
687
RRP: $19.99
Our price: $5.81
Too fast, too furious and packed full of action – are you ready for the rocket-powered world of Cloudbuilt?
A game of speed, precision and freedom, use all the abilities of your rocket-powered suit to avoid fatal hazards, dodge hostile robots and reach not just the finish line, but the top of the worldwide leaderboards. Carve your own path through a multitude of mysterious floating ruins high above the clouds and show everyone you're the best!
Now with Steamworks Level Editor tools! Will you create the greatest Cloudbuilt community level ever?
Parkour-style platforming combines with action-packed gunplay as you race against the clock to complete each stage
Open level design allows you to carve your own route through any stage, then refine it to get the fastest time possible
Make your mark on the global leader boards – find new shortcuts and climb as high as you can!
Create your own Cloudbuilt stages with the Level Editor and upload them to Steamworks or download levels made by others.
(Please note: Use of level-building assets from Defiance DLC pack requires ownership of Defiance DLC. Minimum specs of Cloudbuilt are slightly higher than shown for those wishing to use the Level Editor tools)
SYSTEM REQUIREMENTS
Windows
Minimum:
OS: Windows 7
Processor: 2GHz Intel Dual Core processor
Memory: 2 GB RAM
Graphics: 512 MB OpenGL 3.2 compatible card
Storage: 3 GB available space
Sound Card: Any compatible soundcard
Recommended:
OS: Windows 7
Processor: Intel Core i5 (or better)
Memory: 4 GB RAM
Graphics: Nvidia Geforce 560 Ti (or ATI equivalent)
Network: Broadband Internet connection
Storage: 3 GB available space
Sound Card: Any compatible soundcard
Shifting Light
Complete Eclipse
Downpour

Complete Rain
Where Is The Animal Hospital?

Increase your life cap nine times
Through The Fog

Complete Fog
The Long Road Ahead

Earn your first A-rank medal
I'm Just The Practice Level

That's the next level over there!
Eyes Wide Open

Complete Cloudbuilt
Among Friends

Hug the mines!
An Inner Journey

Collect all of Demi's logs
Oh No, Not Again

What's the probability of this happening?
Moving Up In The World

Earn your first S-rank medal
The Truth Revealed...?

See all the endings
Ruthless

Kill or stun 10 enemies in 5 seconds or less
My Favorite Spot

The view from up in the garden is just wonderful
Desperation

Complete "Desperation" (Defiance DLC)
Like A Glove

Let the goal catch you
Castle In The Sky

(Secret achievement)
Heart Of The Ruins

Collected all extra lifes in the Fog branch
Nostalgia

Complete "Nostalgia" (Defiance DLC)
A Forgotten Path

Achieve A-rank on pathfinder mode in Ruins
Desire

Complete "Desire" (Defiance DLC)
Nearly There!

Earn an A-rank on every level
Expectations

Complete "Expectations" (Defiance DLC)
I Don't Need A Tutorial

Swoosh through the intro level
Chains

Complete "Chains" (Defiance DLC)
Dead Baron

"Fly" longer than 600 units after dying
How Fast?!

Earn a S-rank on every level
Quick On Your Feet

The top of the tower can never hurt you
I Just Want To Play

Bring a stunned arachtoid with you for a while on your journey
Gotta Go Fast!

Earn S-rank in every mode on every level
I Don't Want To Hurt You

Reach an ending from New Game without firing a single shot (except during tutorial)
Fearless Dodger

Complete "Desperation" without taking out any snipers (Defiance DLC)
Life Insurance

Increase your life cap to 316 lives
Out of the Fog

Clear the Fog Rush Mode without dying or restarting even once.
Demi-god

Clear Full Game Defiance Rush mode without dying or restarting even once. If you can do this, you're not human... (Defiance DLC)
22 in 22:22

Clear the Original 22 Rush Mode in 22:22 or less.
Mine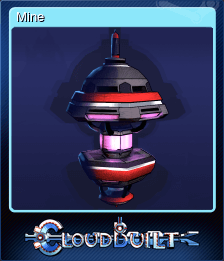 Hunter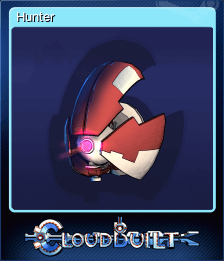 Tiny Turret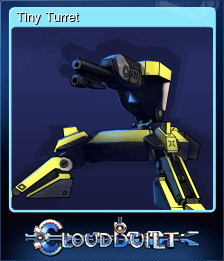 Strike Turret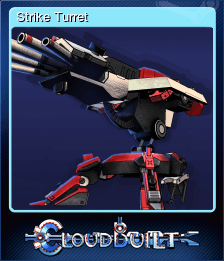 Arachtoid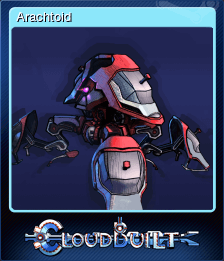 Guardian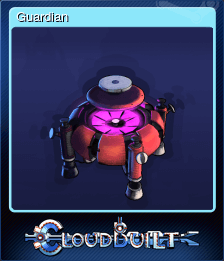 Drone Hive