Bardbarian
Release Date: 1 Apr, 2014
1227
RRP: $7.99
Our price: $1.47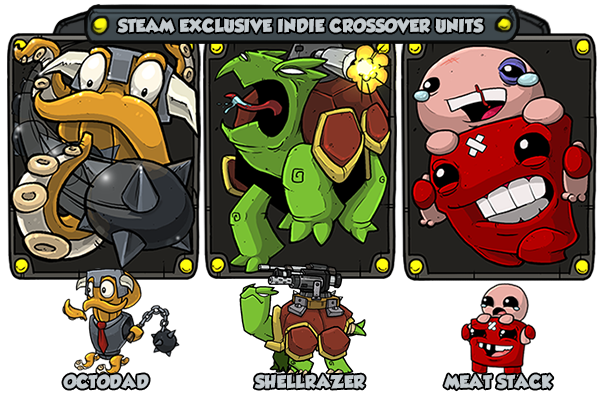 Thanks to Young Horses, Slick Ent Inc, and Team Meat for allowing us to do these amazing crossover exclusives for our Steam launch.
What is Bardbarian?
Bardbarian is a game! A game we've been lovingly working on for far too long and are ready to unleash on Steam with (hopefully) some love from the Greenlight Community.
What genre is the game?
It is a mixture of Tower Defense, RPG & RTS with some 'Shmup and Snake elements.
What's the Story?
You play as Brad the barbarian, who is awoken to the sounds of his town under siege. Today is different though; Brad has grown tired of fighting all the time. The usual grind for XP has grown dull, and he has decided to pursue his dreams of making music instead of shedding blood. Fashioning a lute out of an old axe, he steps out to save his town in the most bizarre of ways.
What's Gameplay like?
Move Brad around the battlefield and dodge incoming enemy attacks and projectiles. Brad is constantly playing his axe-lute and generating notes, standing still will cause him to "jam" and generate notes even faster. These notes act as your in-game resource; you can spend them to perform solos to summon units to follow and fight for you, as well as solos to boost their performance.
Navigate your party through the hordes of enemies, dodging and attacking, preventing them from destroying your town's prized decorative crystal. Survive waves to progress, collect loot, and unlock new units. Upon death you are able to visit the town shop in order to upgrade Brad, the town and your followers, in hopes to make it further next time.
Features!
Beautiful, hand-drawn artwork from start to finish
An awesome Rock/Metal original soundtrack by Maximum Satan
Bizarre genre-bending hybrid gameplay
12 unique units to unlock
Customize your party loadout; Over 200 possible combinations
Collect loot from your fallen enemies and upgrade Brad, the town, and your units
A difficulty curve that will punish you for making mistakes, and you will
Over 8 enemy types to make you regret everything
4 Epic boss battles to crush your spirits
Endless and Survival modes with leaderboards for when you're feeling competitive
Easter eggs and references galore, can you spot them all?
There's a dinosaur boss
There's also a Ratcoon, look at those sad little eyes
Steam/Greenlight Exclusive Features
Full controller support + KB+M
Revamped UI
Camera Control
Steam Cloud Saves
Rebalanced for Desktop
3 Exclusive Indie Crossover Units
Steam Achievements/Leaderboards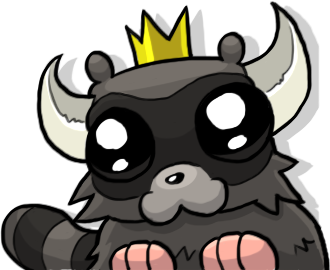 SYSTEM REQUIREMENTS
Windows
Minimum:
OS: Microsoft® Windows® XP, Windows Server 2008, Windows Vista® Home Premium, Business, Ultimate, or Enterprise (including 64 bit editions) with Service Pack 2, Windows 7, or Windows 8 Classic
Processor: 2.33GHz or faster x86-compatible processor, or Intel Atom™ 1.6GHz or faster processor for netbook class devices
Memory: 1024 MB RAM
Mac OS X
Minimum:
OS: Mac OS X v10.6, v10.7, v10.8, or v10.9
Processor: Intel® Core™ Duo 1.83GHz or faster processor
Memory: 1024 MB RAM
Early Bird

Complete the "morning" chapter.
Adorable Sidekick

You look lonely, have you considered a pet to keep you company?
Keep it Movin'

Don't get hit!
What you got?

Play and submit your best time for Survival Mode.
Favoritism

Upgrade a unit to MAX level.
Unlock War Turtle

Reach 3000m in Escape mode, and he's yours.
Unlock MeatStack

Appears randomly in Survival mode. May luck be with you.
Survival Instinct

Last for 3 minutes in survival mode.
Unlock Octodad

Waltz into Wave 10 and rescue him from that Fire Golem.
Passive Vanquisher

Send 2500 enemies to their grave.
High Noon

Complete the "noon" chapter.
Lute n' Loot

Loot 100,000 gold from the corpses of your fallen enemies.
Good Evening

Complete the "evening" chapter.
Easter Deviled Eggs

Something's cooking on the title screen.
Insane in the Membrane

Start a new game in Insane Mode.
Nightmare

Complete the "night" chapter.
NEED4SPEED

Go as fast as you possibly can. (Hint: Upgrade + Song)
360noscopeblazeit

Complete the entire campaign from start to finish without dying.
4 headz

Unlock the mythical 4th party slot.
3 Mile Run

Fact: There are 1609 meters in a mile.
Hardbarian

Do all the things! 100% Completion.
I am Legend

Post a score in the Day 2 Insane Mode leaderboard. The most exclusive of all leaderboards.
Ogre Boss Fight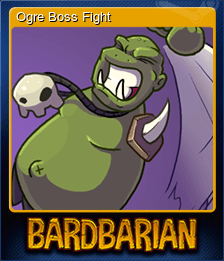 Take a Break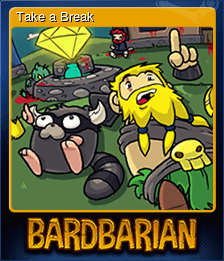 Ratcoon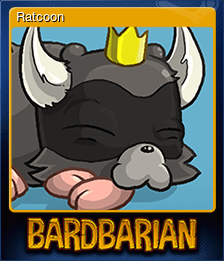 Team Brad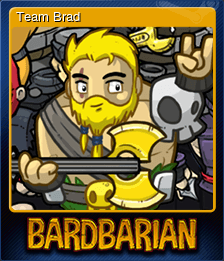 Bard Baddies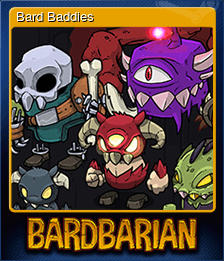 Lute Solo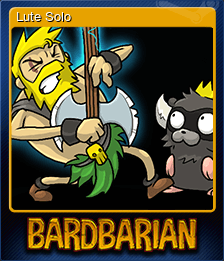 Lute and Loot