Beat Hazard Epic Bundle
Release Date: 17 Apr, 2014
1000
The Beat Hazard Epic Bundle includes:
Beat Hazard, the base game

Beat Hazard - Ultra

Beat Hazard - Shadow Operations Unit
Welcome to a new experience in gameplay mechanics: Beat Hazard Gameplay Powered by YOUR Music!
Experience your music collection like never before with this intense music driven arcade shooter. Each of your songs will have its own unique ebb and flow based on the music.
Power up your spaceship and watch as the music boosts your firepower. Unleash hell on the enemy ships when you max out with weapon pickups!
Beat Hazard seamlessly mixes the love of gaming and music. Together they become greater than the sum of their parts.
Unique music driven gameplay
Gameplay possibilities as vast as your music collection
Can you last a whole album in Survival Mode?
Go Head to Head in local 2 player mode
Or play local 2 player Co-op
25 Steam achievements
Compete against friends on Steam leader boards
Get real time updates via the in game News System
Take on huge boss ships
Power up and unleash the deadly Beat Hazard weapon
Rank up to an Elite rated pilot and beyond (Can you survive Suicidal mode?)
Includes a kicking rock album to get you started
File types supported: mp3/wav/aiff/ogg/mwa/flac
iTunes, aac, mp4 and m4a support via a download for a small fee (to cover patented decoder licensing costs)
LastFM Scrobble support
Now also support Internet Radio in all modes, including online
Workshop: Shadow Operations DLC is required create and access workshop content
SYSTEM REQUIREMENTS
Windows
OS: Windows XP/Vista/Win 7
Processor: 2.0GHz processor
Memory: 512+MB of RAM
Hard Drive: 40+MB of free hard drive space
Graphics: 256MB of video memory
Sound: DirectX-compatible sound
DirectX®: 9 or later
Mac OS X
OS: OS X Snow Leopard 10.6.3, or later.
Processor: Intel
Memory: 512 MB RAM
Hard Disk Space: 250mb HD space
SteamOS + Linux
OS: Ubuntu Linux 12.04 LTS or equivalent
Processor: x86 1.5 GHz
Memory: 512 MB RAM
Hard Disk Space: 250mb HD space
The First Step

Level up
1st Track Cleared

Complete your first track
Millionare

Score 1 Million Points
Perfect

Complete a track of at least 3 minutes without losing a life
Half Way There

Reach the rank of Senior Officer
x100

Get a x100 Multiplier
The First Hour

Accumulate 1 hour of play
Muti Millionare

Score 5 Million Points
Pwnage

Get a 1,000 kill streak
Dude of Hazard

Score 10 Million Points
Go Platinum
In Normal Mode score 1 million points in one track
Perk MAXED

Buy all the upgrades for a Perk
Brutal Boss Kill

Kill a boss before it fires
I'm Just Starting

Reach 5 Minutes in Survival Mode
Elite!

Reach the rank of Elite
25!

Complete 25 tracks
A Real Dare Devil

In Normal Mode get the Dare Devil multiplier 10 times
Don't Stop Me Now

Reach 10 Minutes in Survival Mode
Boss Slayer

Kill 8 bosses in 1 game
Tug of War

Have a 10 second tug of war with a Stalker
High 5

Accumulate 5 hours of play
Don't Panic

Don't fire for 60 seconds
50!

Complete 50 tracks
Perks!

Unlock all the Perks
Survive Christmas 5

In Survival Mode last 5 mins while playing to a Christmas Radio Station
Shadow Rank Rookie

Level up to Shadow Rookie
Survive Christmas 10

In Survival Mode last 10 mins while playing to a Christmas Radio Station
Cash Grab

Get $10,000 in the bank
Coming Through!

Reach 15 Minutes in Survival Mode
Completely Insane

Complete a 4+ minute track on Insane difficulty
Boss Dance

Survive with 4 bosses on the screen in Boss Rush mode
Survival Champion!

Reach 20 Minutes in Survival Mode
Reflection

Reflect 150 projectiles with 1 Shield burst
Veteran

Accumulate 10 hours of play
Tough Guy

Complete a 4+ minute track on Suicidal difficulty
100!

Complete 100 tracks
Shadow Rank Operative

Level up to Shadow Operative
Cool Tracks!

Visit a musicians website from the Credits screen
Striptease

Strip 2 bosses of their turrets and keep them alive for 60s
Shadow Rank Covert Agent

Level up to Shadow Covert Agent
Death By A Thousand Cuts
Get 10,000 kills using Micro Missiles
Survive Christmas 15

In Survival Mode last 15 mins while playing to a Christmas Radio Station
Boss King

Get to Wave 30 in Boss Rush mode
Shadow Rank Shadow Officer

Level up to Shadow Officer
Survive Christmas 20

In Survival Mode last 20 mins while playing to a Christmas Radio Station
Untouchable

Reflect 10,000 projectiles using the Reflect Shield power up
Shadow Rank Shadow Captain
Level up to Shadow Captain
Death Star

Get 10,000 kills using the Ultra Beam power up
Ultra Beam of Death

Kill 150 enemies with 1 Ultra Beam blast
Mad MAXED

Max out all the Perks
Music Tour

Score at least 1,000,000 on each built in track
Shadow Rank Shadow Commander

Level up to Shadow Commander
A Real Mine Sweeper

Hit 50 mines in one track without losing a life
Slick Shadow Mission

Complete The Slick Shadow Mission
Death Blossom Shadow Mission

Complete The Death Blossom Shadow Mission
Star Runner Shadow Mission

Complete The Star Runner Shadow Mission
Razorburn Shadow Mission

Complete The Razorburn Shadow Mission
Shadow Rank Shadow Force Elite

Level up to Shadow Force Elite
Dragon Fire Shadow Mission

Complete The Dragon Fire Shadow Mission
The Collector Shadow Mission

Complete The Collector Shadow Mission
Speedy Shadow Mission

Complete The Speedy Shadow Mission
Mosquito Shadow Mission

Complete The Mosquito Shadow Mission
Juggernaut Shadow Mission

Complete The Juggernaut Shadow Mission
Repulser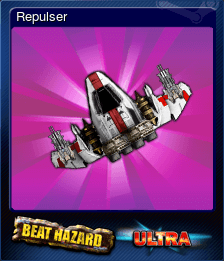 Stalker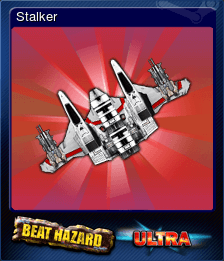 Miner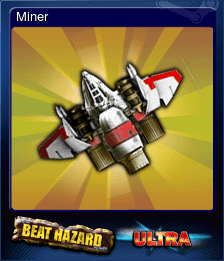 Reaper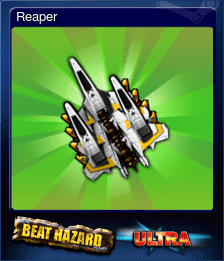 Serpent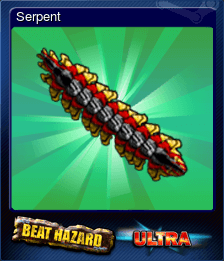 Space Junk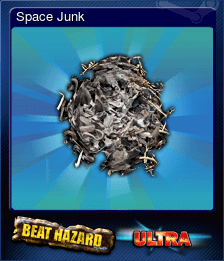 Gold Ship of Awesomeness