Cosmic Trip
Release Date: 8 Feb, 2016
935
RRP: $19.99
Our price: $1.58
note: this product requires one of the following virtual reality headsets - htc vive, oculus rift or windows mixed reality
About the Game

(Credit: VR Nerds)
You've been deployed on an alien planet full of hostile enemies. You must defend yourself by building and commanding an army of cosmo bots to gather resources and destroy the opposition.
Built from the ground up for VR, Cosmic Trip lets you experience real-time strategy like never before. Feel what it's like to destroy alien enemies using futuristic weapons. Strategically build swarms of badass robots to defend yourself and gather materials.

FEATURES
Intuitive VR-Native Controls
No more sitting and clicking! Cosmic Trip places you in the center of the action with some of the most intuitive controls found in a VR game to date.
Stunning Visuals
Nominated for best art direction at the 2016 Proto Awards and best visual design at the 2016 VR Core awards, Cosmic Trip features color-rich alien worlds and beautiful environments.
True Real-Time Strategy in VR
Cosmic Trip features a full no-compromises real-time strategy mode, built natively for VR with help from our Early Access community. Feel what it's like to blast away enemies with your turret, listen to groovy tunes provided to you by your pal, friend bot and watch as your army of robots gather resources and destroy alien forces right in front of your face!

MAJOR FEATURES ADDED SINCE EARLY ACCESS LAUNCH:
New Game Modes: 3 New game modes have been added since launching to early access (including the fully featured strategy mode!)
New Environments: The starting planet has been greatly expanded and 4 all-new areas have been added, including the new Cave and Waterfall areas.
New Bots: The bot family has grown since launch, now with a variety of attack types and a Medic to keep everyone in good shape.
New Weapons: Many new futuristic weapons have been added, including the Bubble gun, Plasma shield, and grenade weapon.
Oculus Touch Support: Full Oculus Touch support with in-game model of touch controllers for Rift version.
Twitch Mode: Join in from chat while watching a live stream. Spawn items to help, or enemies to hinder the player.
Other Additions: Added home spaceship, added Leaderboard, added Minimap and much more...
Available for Arcades on SpringboardVR
Available for Arcades on SynthesisVR
SYSTEM REQUIREMENTS
Windows
Minimum:
OS: Windows 7 SP1 or newer
Processor: Intel i5-4590 equivalent or greater
Memory: 8 GB RAM
Graphics: NVIDIA GTX 970 / AMD 290 equivalent or greater
Storage: 300 MB available space
Baby Steps

Create one bot.
Impatient

Collect crystals during the tutorial.
Pacifist

Collect at least 1000 crystals and 50 ectoplasm without damaging any enemies on hard or hyper in wave mode.
Iron Grip

Don't let any crystal or battery touch the ground until wave 15 in wave mode.
Trickshot

Kill an enemy by throwing a frisbee through a teleporter and hitting it on the other side.
Maximum Efficiency

Throw a battery through a teleporter and have it land in a battery slot.
Comeback King

Don't build any bots until wave 10, then build bots until you cannot build anymore on hard or hyper in wave mode!
Holiday Friend Bot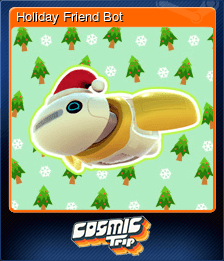 Friend Bot with Sunglasses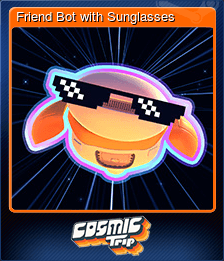 Funktronic Friend Bot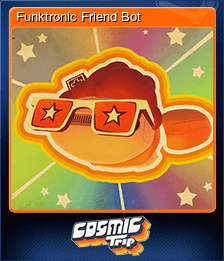 King Friend Bot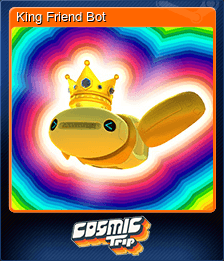 Dapper Friend Bot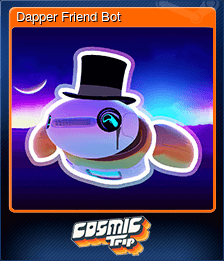 The Harvest Squad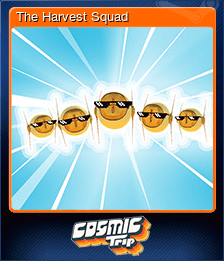 Cosmobots