Frog Hop
Release Date: 23 Feb, 2017
907
A Cute and Quirky
classic adventure platforming game about a Frog named Hoppy searching for his frog friend Jumpy.
Swing and Launch
yourself through levels with your tongue ability.
A Vast Array
of gimmicks, enemies and obstacles, there's always something new you'll encounter in each level.
Unique and Challenging Boss Fights
, each with their own attacks and weaknesses.
Collect Sparkly Gems
and Spend them to buy charms that alter your play style, opening up possibilities for replay-ability and strategies to overcome levels.
Bouncy and Catchy tunes
, each level has a unique song.
Dress Yourself Up
with a wide range of cosmetics, have ducks follow you around or make goofy sounds when you hit the ground. It has hats.
For The Classic Hardcore Platforming Gamer
, enjoyable for speed-runners as well!
Created in a little over 4 years by a single developer.​
It has hats.
SYSTEM REQUIREMENTS
Windows
Minimum:
OS: Windows XP, Vista, 7 or 8, or 10

Processor: 1.2 GHz

Memory: 2 GB RAM

Graphics: 128MB

Storage: 200 MB available space
Recommended:
OS: Windows XP, Vista, 7, or 10

Processor: 2GHz+

Memory: 3 GB RAM

Graphics: 512MB

Storage: 200 MB available space
Double Kill

Jump off of two enemies
NOT THE BEES

Take out an enemy with a bee
GOLD!

Collect a gold heart!
Plucked!

Defeated Boss 1
Broadened Horizons

Try out the Extended View option (Options>Video)
Right back at ya

Deflect a projectile with your charge up spin attack
Disarmed!

Defeated Boss 2
Tangled!

Defeated Boss 3
Short Fuse!

Defeated Boss 4
Cutting it close

Defeat a boss with 1 health left
Frog Hop

Game Complete
Totes Weak

Take out gray guppies with your tongue attack
Teeny Tiny!!!

Only the truest of gamers experience this game at such a resolution
Hats = GOTY

Wear a hat!
Gotta Go Fast

Beat a level with the Speedy Sneakers
Improved Stun

Stun an enemy with the blue dragonfly
Any Last Words?

(Secret achievement)
Skilled Jumper

Jump off of 10 or more enemies in a row
Without a trace...

Beat a level while invisible
Phelps

Swim in a Water Stream with the Flippers
Precision Timing

Perform a Timed Jump with the precision charm
Triple Axel

Skate on ice
Green Missile

Super jump with a green grasshopper and Boost Pendant equipped
This ain't TF2

Launch yourself in the air with A BOMB
Super Stun Shot

Fire a Blue Stun Shot using the Buster Pendant
Normal Cleared

Beat the game on normal or higher
THE MOST USEFUL ITEM EVERRRR

(Secret achievement)
Bomb Defused

Defuse an EVIL LIFE FACE pickup
WOMBO COMBO

Jump off of 20 or more enemies in a row
Bunny Hopper

Was that an earth…Quake?
This party is so lit

Create a trampoline with a lightning bug
MASOCHIST

(Secret achievement)
Spider Bro

Create 6 spider webs.
One Giant Leap...

(Secret achievement)
Swag Hop

(Secret achievement)
Heart Broken

Touch a Black Heart and not get killed
To Infinity

(Secret achievement)
Hoppy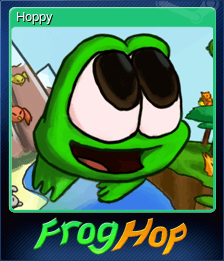 Jumpy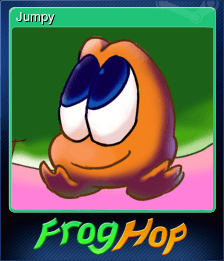 Owl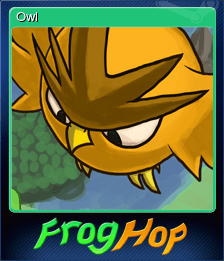 Octopus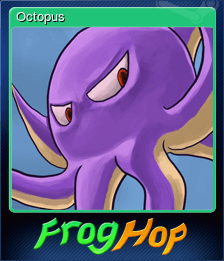 Mystery