Medieval Defenders
Release Date: 11 Nov, 2016
406
RRP: $4.99
Our price: $4.39
Defend your ancestral castle – show the invader who the master is! Build towers, save money, train your spells, and your enemy will be vanquished.
The middle ages was a dark time. Every neighbor wants to encroach on the lands you rightfully own. Don't give your enemies reason to think that you're weaker than them!
Defend your castle against the incursions of your warlike neighbors! You have cannon towers, money, effective spells and your own strategic reasoning at your disposal! 40 levels of varying diffculty, unique units, and 12 types of towers and buildings. The course of the battle depends only on you!

More information
40 levels of varying difficulty;
2 unique locations;
many different creatures;
12 types of towers and buildings;
effective magic;
entertaining dynamic gameplay.
SYSTEM REQUIREMENTS
Windows
Minimum:
OS: Windows XP SP3 or later
Processor: 1500 MHz
DirectX: Version 9.0c
Storage: 131 MB available space
Unassailable

Didn't let a single enemy reach the outpost throughout a level.
Worth it

Unlocked a tile for elixir on any level.
Master Weaponsmith

Installed all types of towers accessible on a level.
Last Hope

Completed a level with 10 heart remaining.
Scorge of the enemy

Used bonuses 10 times on a single level.
Take your places!

Place all towers available in the episode
Secret weapon

Used all the different types of bonuses on a level.
No holds barred!

Sold 10 towers on a single level.
Old school

Completed a level without improving towers.
Ideal Defender
Collected 10,000 coins in a single level.
The Armorer

Placed all types of towers accessible in the episode on a single tile.
Merciless Warrior

Destroyed 20,000 enemies throughout the entire game.
Mage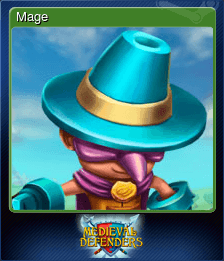 Knight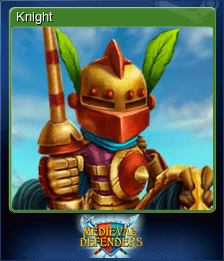 Thief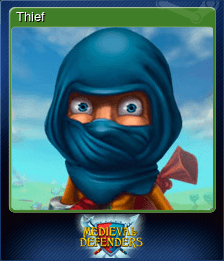 Soldier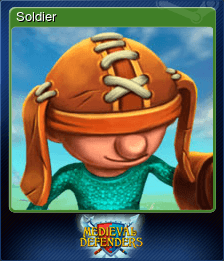 Musketeer