My Child Lebensborn
Release Date: 31 May, 2021
98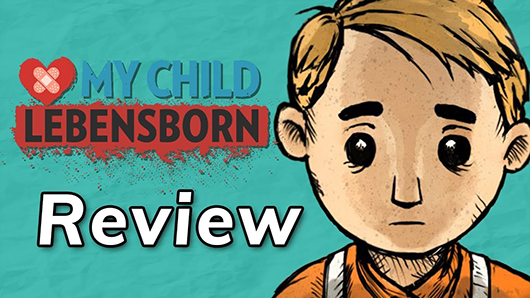 《My Child: Lebensborn》is a story driven nurture game based on true events. Play as the adoptive parent of Karin or Klaus, and experience the struggles they go through along them.
The player's decision not only affects how the child will feel but also develops a personality and a world view through choices. You as the player will need to work to earn money, cook, craft and play with the children in the process of raising them.
Game character introduction
You can choose to adopt a boy, Klaus, or a girl, Karin, and help them through the most difficult times of their childhood. As their parent, give them the right guidance and care.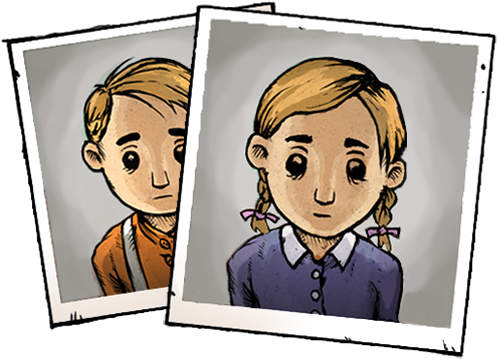 Daily life interaction
The game is full of realistic elements of simulated nurturing. You must balance your time and resources to provide for your child - should you play more with your child or work overtime to be able to afford better food?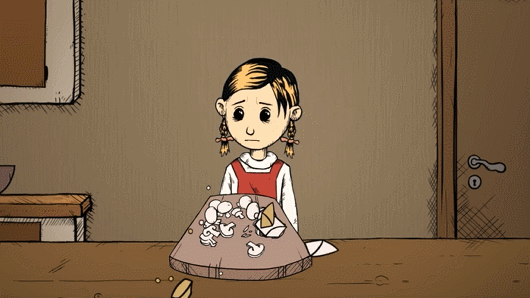 Taking care of your children is also one of the most important tasks of being their guardian, apart from taking care of their food, bathing, school and shopping, you also need to work, tell them stories, sew their clothes and, above all, write letters to help them find the truth and their relatives. You will find answers to the hard questions; about their history, the hatred, bullying and the passing of blame.
Recreational activities
Don't forget to spend time playing with your child when they are being bullied and feeling down, there are plenty of recreational activities to cheer them up again and give them the courage to interact with others.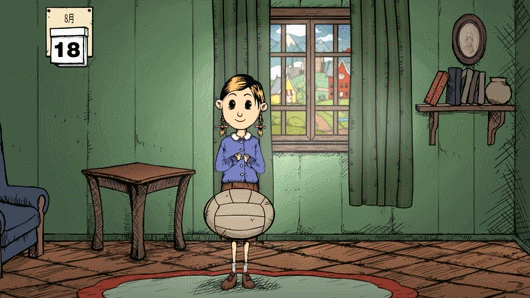 You can play ball, fish, paint, pick berries, bake and give your child a gift on a special holiday - who can resist the temptation of a gift?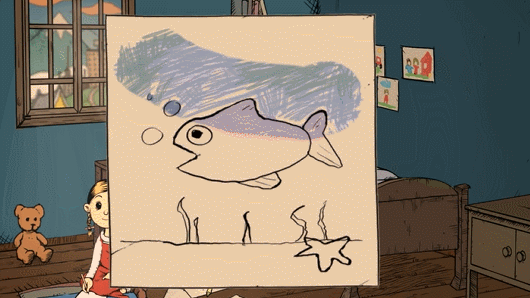 Growth Path Guide
Parenting will be hard as your child grows up in a hostile and hateful environment. Experience how hatred towards an enemy can create victims even in times of peace. You will experience the suffering your child has to go through due to a hostile and abusive society, watching them lose warmth and happiness.
Can you help your child cope with the effects of hatred?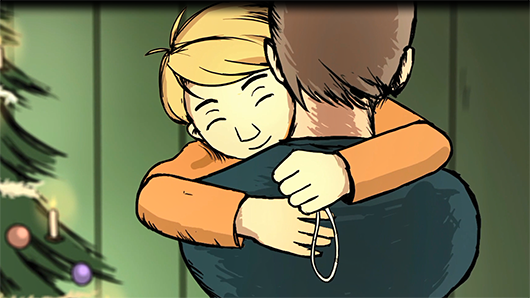 Game's Awards
This game has won several awards including the
"BAFTA - Beyond Entertainment Games Award"
,
"TapTap 2018 Best Drama Award"
,
"Norwegian National Game 2018 Best Small Screen Game Award"
and
"Golden Tea Award 2019 Best Indie Game Award"
, and has been highly praised by players for its rich plot and genuine emotional experience.
Are you ready to experience the journey of joy and sorrow?
SYSTEM REQUIREMENTS
Windows
Minimum:
OS: Windows XP

Processor: 1Ghz

Memory: 1 MB RAM

Graphics: GeForce 7800, AMD HD 4600, Intel HD Graphics 3000 or above

Storage: 1 GB available space

Sound Card: Any
Recommended:
OS: 64-bit Windows 7, Windows 8.1, Windows 10

Processor: Intel Core i3-4340 / AMD FX-6300

Memory: 6 GB RAM

Graphics: nVidia GeForce GTX 660 2GB / AMD Radeon HD 7850 2GB

Storage: 6 GB available space

Sound Card: Any
Clean Child

bathed 1 time
Hungry Hungry

ate 1 time
Financial Experts

Remaining 200 coins at the end of the day
Play Together

played with children 1 time cumulatively
Bit Memory

collected 3 photos to album
New Cook
got ingredient first time
Try to Cook

went to kitchen1 time and cooked 1 kind of food at least
First Toy

got toy first time
Happy Birthday!

After the end of child's first birthday
Young Picker

picked 1 time and 1 ingredient at least every time
Store Newbie

went to the store 1 time and bought 1 item at least every time
Be a Student

went to school 1 time cumulatively
Here Today, Gone Tomorrow

spent 5 ays
Fill Stomach

ate 20 times
First Journal

wrote 1 journal
Wish Comes True

got a backpack
Struggle for Money

overtime 1 time cumulatively
Change

Chapter One Finished
Craftsman

finished handwork first time
Growth Record

wrote 10 journals
Fishing Rookie

fishing 1 time and 1 fish at least every time
Loneliness

Chapter Two Finished
Stuffed

ate 60 times
Accompany Child

spent 30 days
No Fun in School

went to school 20 times cumulatively
Bitter Growth

collected 10 photos to album
Excellent Cooking

went to kitchen 20 times and cooked 1 kind of food at least
How Thoughtful of You!

got a scarf
A Heartfelt Gift!

got a pony car
Trust

Chapter Three Finished
Hairstylist

changed the hairstyle 3 times
To Be Different

use the comb for the first time after purchase
Solve

Chapter Four Finished
Take Me to the River!

got a little boat
Go to the Parade!

got a flag
Cute Fox Toy

got a cute fox toy
Contact

Chapter Five Finished
Lovely Doll!

got a lovely doll
Regular Customer

went to the store 20 times and bought 1 item at least every time
Skillful Craftsman

finished all handwork
Supermarket Star

went to the store 50 times and bought 1 item at least every time
Little Truck Driver
got a little truck
Top Chef

went to kitchen 50 times and cooked 1 kind of food at least
Advanced Angler

fishing 10 times and 1 fish at least every time
Refuse to School!

went to school 50 times cumulatively
Toy Union

got all toys
Hard-working and Frugal

Remaining 400 coins at the end of the day
Outdoor Veteran
picked 20 times and 1 ingredient at least every time
Master Cook

got all ingredients
Overtime Workaholic

overtime 15 times cumulatively
Rich and Affluence

Remaining 800 coins at the end of the day
Time Flies

spent 100 days
Fishing Superstar

fishing 30 times and 1 fish at least every time
Grow Up Together

played with children 10 times cumulatively
Talented Adventurer

picked 50 times and 1 ingredient at least every time
Work Extreme

overtime 40 times cumulatively
Nine-to-Five Every Day!

never overtime during whole game completed
Strict Parent

never read bedtime story during whole game completed
Innutritious and Monotonous Meals

Porridge as the only food to eat during whole game completed
Like to Play with Me?

played with children 30 times cumulatively
Are You Taking Good Care of Child?

Completed games after 60 minutes
Time Never Returns

Completed games after 100 minutes
Noiseless Time

Completed games after 150 minutes
Hope

Chapter Six Finished
Go Together!

after triggering the plot that the two moved to Germany together