Worms Revolution
Release Date: 10 Oct, 2012
5488
RRP: $14.99
Our price: $2.82
Worms™ Revolution is the latest game in the classic turn-based strategy series to come to the PC, featuring exciting new features and beautiful 3D graphics whilst retaining the classic 2D gameplay that fans love.
Choose to play the extensive single player mode which features both campaign and puzzle missions or dive straight into multiplayer warfare via online or local play. For the first time ever see the inclusion of dynamic water, physics objects and worm classes! Customise your experience by choosing what classes you play with, what they look like and even how they speak!

Worms™ Revolution sticks an exploding sheep under worm-on-worm conflict and blasts it squarely into the 21st century.
Key Features
Class Acts! Choose from 4 different classes: Soldier, Scout, Scientist and Heavy. Players can unlock a total of 16 worms (4 of each class) to form their teams. It's possible to take any combination of classes into a match.
Customize Your Worms! Customize your worms using a variety of hats, glasses, moustaches, gravestones, victory dances, soundbanks, and for the first time ever, trinkets!
Extensive Single Player Mode. Battle your way through 32 single player campaign missions. Fancy exercising your brain as well as your brawn? There are 20 puzzle missions waiting for you!
Includes a Level Editor. Create new environments for you worms to battle in and destroy.
Stunning New Landscapes. Fight to the death across 4 unique environments: Beach, Sewer, Farmyard and Spooky.
Multiplayer Battles! Experience local or online battles with up to 4 players. Choose from 3 different game modes: Deathmatch, Forts or Classic mode.
Dynamic Water. Dynamic water features in an array of new weapons and utilities and it can also appear already on the landscape in matches.
Exploding Physics Objects! Physics objects are destructible items that possess devastating effects as some have different properties when they explode. Watch out as they release fire, poison and water!
New Weapons. Wash those worms away using the new water weapons: Water Bomb, Water Pistol and Water Strike. Dynamic water can be drained away with the addition of the new Plug Hole utility. There's also Stick Up, which is used to steal from your opponent's inventory and the Wrench, which can repair damaged Sentry Guns and physics objects.
Hilarious Script and Voice Over Talent. Worms™ Revolution brings together two comedy legends, who between them bring alive the humorous world of Worms. Multi-BAFTA award winning writer Dean Wilkinson provides the script, which is hilariously brought to life by the accomplished Matt Berry as the unseen narrator of the game, Don Keystone, a wildlife documentary maker.
Legal Notice / EULA
Worms Revolution Developed by Team17 Digital Ltd © 2012. Team17 Digital and Worms Revolution are trademarks or registered trademarks of Team17 Digital Limited. Original Concept by Andy Davidson. All other trademarks, copyrights and logos are property of their respective owners. Developed and published by Team17 Digital Limited.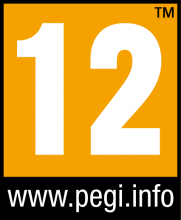 SYSTEM REQUIREMENTS
Windows
Minimum:
OS: Windows XP
Processor: Dual Core CPU
Memory: 2 GB RAM
Graphics: NVIDIA GeForce 8600 GT (256 MB), Intel HD3000 or Radeon HD 3650 (512 MB)
Other Requirements: Broadband Internet connection
Note: In some instances, systems may require model specific drivers. If your system manufacturers no longer support hardware under this category, it may not be possible to run this title. Should this be the case, we are unable to assist you and recommend that you pursue support from your respective system manufacturer. This issue is most common in laptops and is prevalent with select products from most leading manufacturers.
Boom Boom

Killed an enemy worm with an exploding physics object
Glug Glug Glug

Spent 5 consecutive turns under water
One For The Money

Completed a single player level
Wrecking Ball

Destroyed 1 of each physics object
Soldier Killer

Killed 10 enemy soldier worms in online matches
Fast Learner

Completed all the tutorial levels (boot camp)
Asinus
Used the fabled concrete donkey
Bug Gulp

Killed 50 enemy worms by knocking them into the water
The Hard One

Performed over 500 damage in one turn
Kleptomaniac

Collected 100 weapon and utility crates
Tarzan

Performed 5 repeat rope swings
Trampled Upon

Killed at least one worm using the Buffalo.
Squashed!

Killed an enemy worm by dropping a physics object on them
Scientist Killer

Killed 10 enemy scientist worms in online matches
Reanimator

Resurrected at least one worm using the Lightning Strike.
Scout Killer

Killed 10 enemy scout worms in online matches
Heavy Killer

Killed 10 enemy heavy worms in online matches
New Kit

Used the Buffalo, Poison Gun, Lightning and Crate Strikes once.
My Gun, My Kill

Killed 10 enemy worms with a placed sentry gun
Claymore More

Dropped 50 mines
Nightingale

Collected 100 health crates
Worminator

Killed a total of 300 worms in online matches
Home Sweet Home

Completed 10 fort games with the same fort
Social Butterfly

Played with 20 players online
The Trooper

Completed all the campaign missions
Upstairs Wares

Completed all the puzzle missions
Mars Rover

Completed at least 5 online games in the Mars theme.
Death From Above

Killed a worm with a weapon fired from the parachute
Wormicide

Killed 1000 enemy worms
Strife on Mars

Completed all the Mars downloadable content single player missions.
How Rude!

Won 5 games killing the last worm with a prod
Class Act

Acquired 4 of each class
Worm Winner

Completed all the single player content
Buddy, Buddy

Winner in 10 allied matches online
The Scout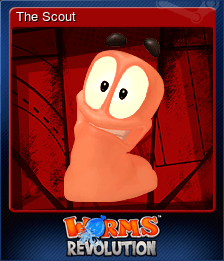 The Heavy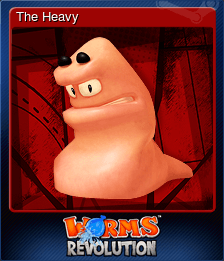 The Scientist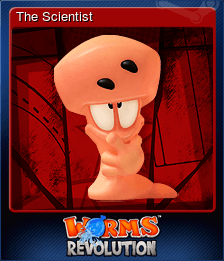 The Team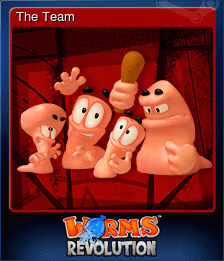 The Soldier