16bit Trader
Release Date: 4 Jun, 2015
3336
RRP: $2.99
Our price: $2.17
16bit Trader is an casual brother of our other trading game: Merchants of Kaidan.
Take revenge on your father's killer, and become the richest merchant in the kingdom! Immerse yourself in this old-school nostalgia-inducing trading experience.
Step into the shoes of a medieval traveling merchant, whose life boils down to one simple sentence: you got to buy cheap, and you got to sell high. Travel between the cities and villages of the realm in search of cheap goods to acquire, various quests to accomplish and wealth to accumulate. Visit local taverns for latest local gossip. Gain influential friends who may help you along the way. Hire companions to assist you if you run into vile bandits or unpredictable events. Pursue rumors of great harvest and goods shortages to find the best deals. Search for local people in need and they may reward you handsomely for your help. Expand your company, invest in it, and get rich in no time! And if you're for a bit of a thrill, visit ancient landmark and search for valuable artifacts. Take the challenge and become the richest merchantman in the world and get revenge!
Play at your own pace. Casually travel through the realm if you want to relax. Monitor every price change, pursue every rumor, manage every detail if you want to achieve best results!
- Dozens of different cities and villages
- Tens of various quests to accomplish
- Great graphics with an old-school 16-bit vibe
- Easy to get to know, hard to master
- Random encounters
SYSTEM REQUIREMENTS
Windows
Minimum:
OS: Windows 7

Processor: Intel Celeron or AMD at 1.6 GHz

Memory: 2 GB RAM

Graphics: nVidia GeForce 6600, ATI/AMD Radeaon HD2400 XT
Mac OS X
Minimum:
OS: OSX 10

Processor: Intel Dual Core

Graphics: nVidia 320M or higher, or Radeon 7000 or higher, or Intel HD 3000 or higher
SteamOS + Linux
Minimum:
OS: Ubuntu 12.4

Processor: 2 GHz

Graphics: nVidia GeForce 6600, ATI/AMD Radeaon HD2400 XT
Sea Dog

Tame the waves of all of the seas.
Pious

Help the monks of Lackov.
A Brave Heart

Prove your bravery and become a knight.
A Small Army

Hire 30 companions.
An Honest Man

Gain Spive's Thieves Guild recognition.
Big Gun

Earn 150000 gold in one transaction.
Enlightened Mind

Gain Losidofian engineers recognition.
Jewel Eye

Possess 100 diamonds.
Trade Council

Earn the title Head of the Trade Council.
Keys to the Town

Earn Murrevorra's honorary citizenship
Quick Trade

Gain 1000000 gold before the 1500th day.
Explorer

Penetrate the mines and ruins of the Kingdom.
Traveller

Roam the roads of Asavala.
Persistence

Play for 5 consecutive days.
Extra Persistence

Play for 10 consecutive days.
Helper of Humanity

Complete all side quests.
Travel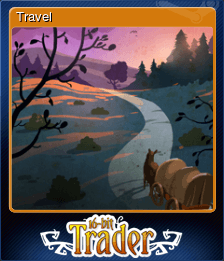 Sea Travel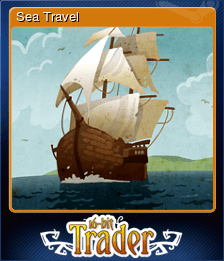 Sandbank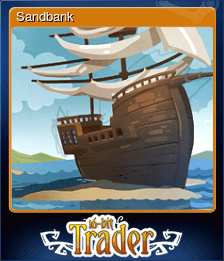 Bridge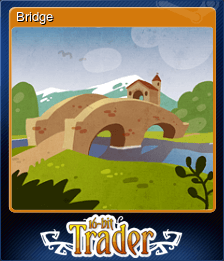 Bandits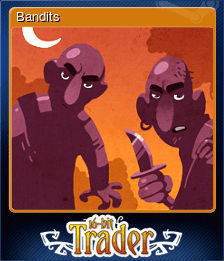 Fields