President for a Day: Corruption
Release Date: 5 Aug, 2015
5892
RRP: $2.99
Our price: $0.75
President for a Day - Corruption gives you the opportunity to assume the role of an African president. As such, you must make controversial decisions revolving around topics such as: democratic evolution, corruption, development aid- and cooperation. The game provides a solid foundation for discussions regarding e.g., human rights, cultural differences and governance. There are four diverse scenarios with a set difficulty for the player to engage – scenarios ranging from famine to effloresce of democracy.
In PFAD - Corruption you will be faced with a wide array of dilemmas that stem from recent events in African history. You will also witness the local and national effects of modern bilateral cooperation. What kind of leader will you be? Will you strive for democracy, or rule the country with an iron fist?
The subjects regard:
Famine, caused by draught and climate change

Foreign intervention from neighbouring, as well as, western countries.

Ethnic conflicts spun by the numerous African tribes, as well as the borders established, in the past, by the colonial forces.

The political culture of the country, in regards to upholding (or failing thereof) human rights.
Target audience: 13+ years old.
SYSTEM REQUIREMENTS
Windows
Minimum:
OS: Windows Vista

Processor: Intel Core 2 Duo

Memory: 1 GB RAM

Graphics: Intel Graphics / 512MB VRAM

Storage: 100 MB available space

Sound Card: Compatible with DirectX®: 9.0c
Mac OS X
Minimum:
OS: Snow Leopard (10.6)

Processor: Intel

Memory: 1 GB RAM

Graphics: SM4 512MB VRAM

Storage: 100 MB available space
Let there be peace!

Prevent any rebels from spawning in a single scenario.
The Rich Man
Achieve a round income of 250 or more
Seen it all

Complete all 4 scenarios with a score of 0 or more
The General

Buy 5 or more armies in a single scenario.
The Engineer

Buy 2 or more engineers in a single scenario.
Famine Problems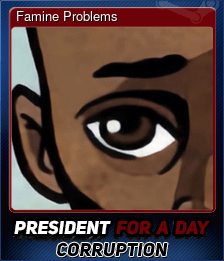 Foreign Intervention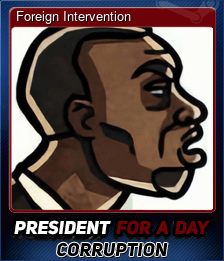 Armed Conflicts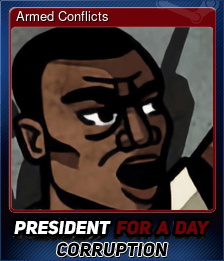 Low-Paid Labor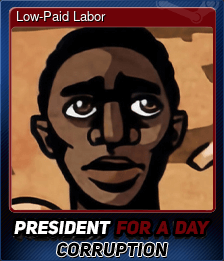 Seizure of Power