Prey (EMEA ONLY)
Release Date: 4 May, 2017
5943
RRP: $59.99
Our price: $7.48
NOTE: THIS PRODUCT WILL ONLY REDEEM IN Europe, Middle East and Africa REGIONS.
About the Game
Story
In Prey, you awaken aboard Talos I, a space station orbiting the moon in the year 2032. You are the key subject of an experiment meant to alter humanity forever – but things have gone terribly wrong. The space station has been overrun by hostile aliens and you are now being hunted. As you dig into the dark secrets of Talos I and your own past, you must survive using the tools found on the station -- your wits, weapons, and mind-bending abilities. The fate of the Talos I and everyone aboard is in your hands.
Features
Sci-fi Thriller

Nothing is as it seems aboard Talos I. As Morgan Yu, set out to unravel the clues you've left behind for yourself, and discover the truth about your past. What role will you play in TranStar's plans, and the mysterious threat ravaging the station?



Singular Setting

Orbiting the Moon, the Talos I space station symbolizes the height of private space enterprise. Explore a lavish craft designed to reflect corporate luxury of the 1960s, and navigate interconnected, non-linear pathways built to hide countless secrets.



Unimaginable Threat

The shadowy extraterrestrial presence infesting Talos I is a living ecology bent on annihilating its prey. It's up to you, one of the last remaining survivors aboard the station, to end the deadly attack of these haunting predators.



Challenge

Customize your gameplay options and difficulty settings for an even more tailored adventure. You can make the experience more challenging (or easier) by changing a myriad of parameters related to stealth, movement and combat.



Play Your Way

Gain alien abilities to develop a distinct combination of powers and upgrade your unique skills. Craft increasingly useful items with the blueprints, gadgets and tools on board the station to overcome dangerous obstacles in your way. Survive unprecedented threats with your wits and ability to improvise.
Know Thy Self

You acquired a Human ability.
Facsimile

(Secret achievement)
Know Thine Enemy

You acquired a Typhon power.
Open Says She

(Secret achievement)
Engineer

You repaired (20) objects on and around Talos I.
Operator

You hacked at least (20) hackable objects on and around Talos I.
Adrift

(Secret achievement)
A Friend in Need

(Secret achievement)
The Gates of Hell

(Secret achievement)
Reduce, Reuse, Recycle

You used a single Recycler Charge to recycle at least 20 objects.
Dead Calm

You killed an enemy while using Combat Focus.
Brain Trust

(Secret achievement)
Suicide by Proxy

You killed January.
Best Served Cold

(Secret achievement)
Cold Dead Hands

You fully upgraded a weapon.
Coffee Break
(Secret achievement)
Intrinsic Value

You recycled yourself.
Gift to the World

(Secret achievement)
Prism Master

You read the entire Starbender series and don't regret it.
This Never Happened

(Secret achievement)
Abandon Ship

(Secret achievement)
Self-Incriminating

You found out what happened to Mikhaila's father and let her know.
Press Sneak

You read all the e-mails on Talos I.
You Rang?

(Secret achievement)
Psychometry

You found and listened to all TranScribe recordings.
Mimic Massacre

You killed (5) Mimics in 5 seconds.
No Show

(Secret achievement)
Deprogramming

You used Mindjack to free a mind-controlled Human.
Push the Fat Guy

You killed Alex.
TranStar Gourmand

You consumed one of every type of food and drink on Talos I.
Do No Harm

You completed the game without killing any Humans.
I and Thou

(Secret achievement)
Dear Future Self

(Secret achievement)
A Different Side of Yu

You scanned your Phantom Shift duplicate with the Psychoscope.
Tee One Up

You killed an enemy while they were Lifted.
It's Alive!

You created a Phantom using Phantom Genesis.
Thoughts Can Kill

You used Psychoshock on a Human.
Ball Lightning

You used Electrostatic Burst to drop two or more Operators at once.
Black Market
(Secret achievement)
Shapeshifter

You mimicked (20) or more unique objects.
Mimesis

You mimicked a Mimic.
Missing Persons

You located all employees on Talos I.
Makeup Exam

(Secret achievement)
Escape Velocity

You blasted yourself as an object for at least 20 meters while in normal gravity.
Split Affinity

You completed the game once acquiring only Typhon Powers and again acquiring only Human abilities.
No Needles
You completed the game without ever acquiring any Typhon power or Human ability.
Awkward Ride Home

(Secret achievement)
I and It

You killed every Human on and around Talos I.
LUKA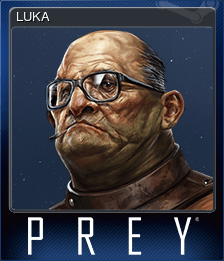 FEMALE MORGAN YU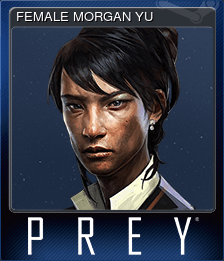 MALE MORGAN YU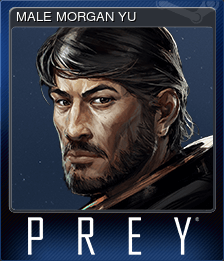 MIKHAILA ILYUSHIN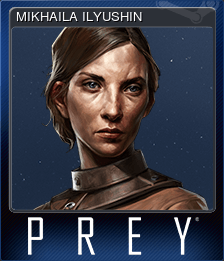 DR IGWE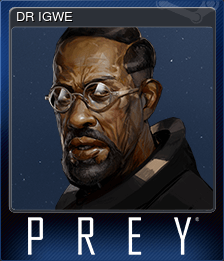 SARAH ELAZAR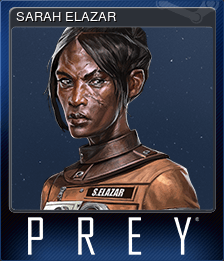 WALTHER DAHL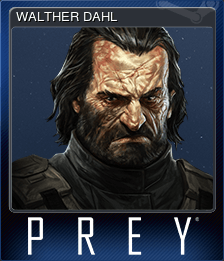 ALEX YU