StarCraft II: Wings of Liberty (EU ONLY)
Release Date: 27 Jul, 2010
5587
Note: This key will work on Battle.net accounts in EUROPE only

You're Going In
Welcome the Koprulu sector. You are Jim Raynor, and you're on a crusade to bring down the Dominion and its nefarious leader, Arcturus Mengsk. Haunted by betrayal and remorse, some believe you've given up the fight. But you have promises to keep – and a need for vengeance that's long overdue.
Call Down the Thunder
Whether you command the mysterious Protoss, the nomadic Terrans, or the ruthless Zerg, you must decide how to outwit or outgun the enemy in an unforgiving universe of intense strategic combat.
Weapons Primed
Devise and deploy merciless strategies with over 30 new units and weapons at your command. Torch foes with the Hellion's flamethrower, ambush adversaries with acid-spewing Banelings, or deploy the Void Ray's prismatic beam to annihilate your enemies.
Join the eSports Community
Whether cheering on the underdog or rooting for a fan favorite, millions have experienced the thrill of battle and the rush of victory through StarCraft's vibrant eSports community. Now it's your turn.
Epic Sci-Fi Story
With all-new single player missions, you'll lead the Terrans across the galaxy in a quest for glory, redemption, and revenge. You choose which missions to take, which storylines to complete, and where to invest your hard-earned cash.
Create, Share, and Download
With the included StarCraft II Editor, you can create your own campaigns, maps, and mods. Share your creations on Battle.net, and experience what the StarCraft community has to offer!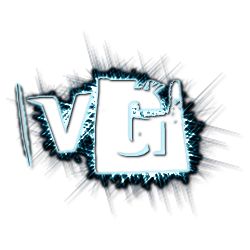 I've only just started playing this, but so far, so good...

Graphics are good, missions are varied and interesting and the game is as polished and professional as you would expect from Blizzard