Legends of Eisenwald
Release Date: 2 Jul, 2015
5179
RRP: $19.99
Our price: $3.51
About the Game
Legends of Eisenwald is an adventure game with tactical battles, RPG and strategy elements. Take the lead of a small feudal army and try to defend your right to survive in this ruthless medieval world.
The mysterious lands of old Germany are waiting for you - it's a land where the superstitions of the time have come to life. This isn't a fantasy game. There are no elves or dragons here. There are only people - and their passions, sins and fears that often take a tangible form. Which path will you choose? Live according to your conscience? Or live by power and might? Or will you live by justice? And what is your justice, really?
Game features
A unique and dynamic combat system - each move is also an attack
The ability to individually equip *each* fighter in your army
A large selection of weapons, spells and abilities, including the option to use mounted units
Diverse upgrade trees, and each unit level up provides cosmetic changes
An intriguing non-linear story
A distinctive game world without common fantasy cliches
Over 50 hours of gameplay within the game. A main campaign consisting of eight chapters plus two additional scenarios.
A beautiful symphonic soundtrack in a medieval style
An accompanying Scenario Editor with the full set of developer tools
IMPORTANT NOTICE: Similar to games like Disciples 2 and HOMM, there may be points farther into the game where you lose it all, troops, gold, inventory. All those things you worked so hard for. This is part of the game, not a bug. And you wont know when.... Be warned.
SYSTEM REQUIREMENTS
Windows
Minimum:
OS: х64: XP, Vista, 7, 8, 10
Processor: 2 GHz dual-core CPU
Memory: 4 GB RAM
Graphics: 1024 MB graphics memory, shader model 3 (Radeon HD 6670, GeForce GT 630)
DirectX: Version 9.0c
Storage: 2 GB available space
Additional Notes: Screen resolution 1280x1024; Dedicated video card required
Recommended:
OS: х64: XP, Vista, 7, 8, 10
Processor: 3 GHz quad-core CPU
Memory: 6 GB RAM
Graphics: 1024 MB graphics memory, shader model 3 (NVIDIA GeForce GTX 560 / AMD Radeon HD 6950 or better)
DirectX: Version 9.0c
Storage: 2 GB available space
Additional Notes: Screen resolution 1680x1050 or higher; Dedicated video card required
Knowledge is power

Complete the tutorial
Dog's stash

Find Red Bestl's stash
I don't recognize you, Yorick

Find the skull of abbot Stefan
Hunt for cynocephalus

Catch Dog-nose
Humble Lion

Deal with Rudolf's kidnappers and give Erich Grauschild a lesson in humility
This is my prey!

Defeat Gustav from Leffe and Manfred Bull Thorn
Hirudotherapy

Buy leeches
Honest and poor

Stand up for your honor until the end
Abbot's beloved

Reunite abbot and his beloved
Friendship with interest

Buy out money-lender Simon
Hell of a thing

Deal with Bruno Grossenhof's devils
Book worm

Read all the books in the Alexander Severlin's library
I went to get some bread

Enter the cursed mill
Maiden's honor

Return the daughter to Marcus the armorer without starting a war with Red Wolves
Bones on the graveyard

Turn to Ewalt's wisdom
Visit the Minotaur

Discover the secret of the Threver Forest
What do you want, new lord?

Summon a spirit without use of spells
Blessing for Blaha

Help Marcel Blaha without starting a war with the diocese
Insomnia

Arrange a meeting of Moritz and the Sleepless Count
At night all cats are gray

Discern your reflection
Geralt's Follower

Reunite Dewalt and Dunstan
Ghost stories for the night

Find proofs of the dusk of one century for prior Moritz
Bloody money

Find the treasure on Claudius' hint
Here we go again!

Get back the icon of St. Killian
Iron Hand

Kill all unruly vassals in Lahnstein
We have a season pass

Take two lessons from the city guard
Life is but a game

Play a tie game with Karl the Player
Cherchez la femme

Deal with Gunther Reike's women
Treasure hunter

Find all treasures in Erzglanz mountains
Two heads are better than one

Get two crowned heads
You're nothing but a pack of cards!

Outgame Zachary in a game of cards
So what you have one hand?

Defeat the Iron Millstone
Red Wolf

Enter the order
Madonna of Mercy

Defeat the Kite
Colossus with feet of clay

Crash the statue of St. Landary
Foster child

Become one of Fichtens
Tempter

Make Xavier steal the relic
Merchants menace

Take care of the merchants who bother Humboldt Langard
Natural exchange

Exchange all stones in Erzglanz villages
Cursed Jack

Defeat Cursed Jack in Cursed Castle map
Defender of Faith

Be consecrated into a crusader
Plunder the loot

Lay hands on the churchware from the St. Lucius monastery
We will take another road

After finishing Zmiter's quest in Trever, change a side in Rothwald
Doorman's syndrom

Kill everyone at patrolling
I won't be anathematized, will I?

Burn the cathedral being consecrated into a crusader
Legend of the Iron Millstone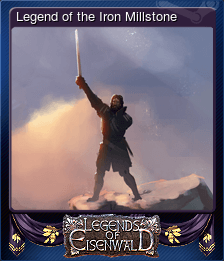 Legend of the Elbe on Fire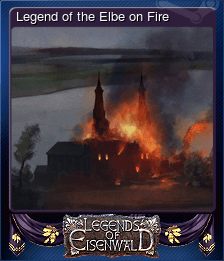 Legend of the Kite and the Swan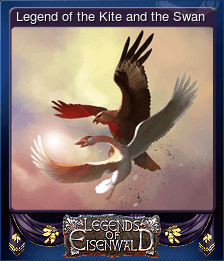 Legend of Saint Landry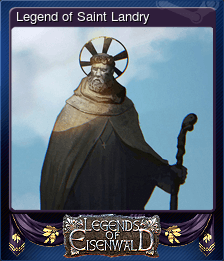 Legend of the Outcast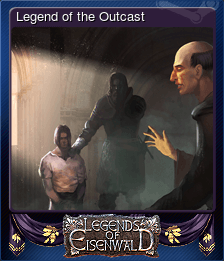 Legend of the Crystal Apple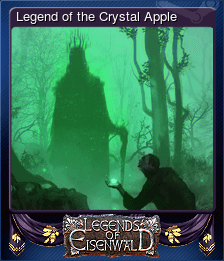 Legend of the Sleepless Count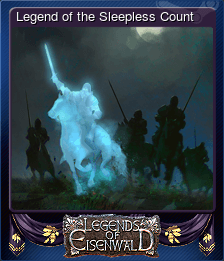 Legend of the Half Hundred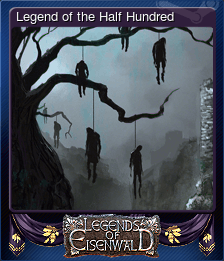 Legend of the Brother and Sister