Planet Coaster
Release Date: 17 Nov, 2016
3471
RRP: $37.99
Our price: $8.14
Planet Coaster brings fresh thrills, fireworks and new customization options for every player in the FREE Summer Update. Fireworks are an explosive new way to customize parks, design epic firework displays with the new Display Sequencer, trigger them alongside other park events, and even choreograph them to custom music! Not only that, new to Planet Coaster: new rides, new coasters, video and image billboards, new scenario's, ride sequencer, painted wooden supports and new scenery pieces!
Planet Coaster - the future of coaster park simulation games has arrived! Surprise, delight and thrill incredible crowds as you build your coaster park empire - let your imagination run wild, and share your success with the world.

Piece-by-Piece Construction: Planet Coaster makes a designer out of everyone. Lay paths, build scenery, customize rides and make everything in your park unique with piece-by-piece construction and over a thousand unique building components.
Landscape Sculpting: Play with nature and reshape the land beneath your feet. Sculpt the landscape to raise mountains, form lakes, dig caverns and even build islands in the sky, then weave coasters through your park above ground and below.
Total Authenticity: Recreate your favorite rides or leave the real world at the door. However you love to play, the most realistic rides and most realistic reactions from your guests make Planet Coaster the most authentic simulation ever.

Simulation Evolved: The deepest park simulation in gaming history rewards your skills and makes management fun. Control every aspect of your guests' experience and watch as Planet Coaster's world reacts to your choices in an instant.
A Living World: Every park guest is an expressive individual who thinks, feels and explores your park with their own interests and desires. Together Planet Coaster's guests will tell you at a glance just how well your park is run.
Park Management: You're the boss with accessible controls that make management fun. Test your skills in a campaign of creative scenarios, or just build for fun and tweak your parks to surprise, delight and thrill your guests.
Communal Creation: Planet Coaster links coaster fanatics and creators around the world with the Steam Workshop community hub. Trade scenery, rollercoasters and even entire parks with other players, and add the world's wildest creations to your own park.
Be Inspired: Discover new content from the world's best coaster park creators every day. Browse and download content from your favorite creators, or choose from the latest designs selected by the Planet Coaster dev team.
Share Your Creativity: Whether it's a magnificent ice cream shop or the world's most thrilling coaster, build it, name it and share it with the planet. Join a community of creators and see your designs appear in parks around the world.
SYSTEM REQUIREMENTS
Windows
Minimum:
OS: Windows 7 (SP1+)/8.1/10 64bit
Processor: Intel i5-2300/AMD FX-4300
Memory: 8 GB RAM
Graphics: nVidia GTX 560 (2GB)/AMD Radeon 7850 (2GB)
DirectX: Version 11
Storage: 8 GB available space
Recommended:
OS: Windows 7 (SP1+)/8.1/10 64bit
Processor: Intel i7-4770/AMD FX-8350
Memory: 12 GB RAM
Graphics: nVidia GTX 980 (4GB)/AMD R9 380 (4GB)
DirectX: Version 11
Storage: 8 GB available space
Welcome to Planet Coaster.

Create your avatar and place them on the globe..
Coasting Along

Build a 750m long coaster.
Doing Your Homework

Complete a research project.
The Ratings Are Through the Roof!

Achieve a Park Rating of 1000.
Hang Time

Create a coaster with 5 moments of airtime.
A Star is born

Gain a bronze star in career mode.
Rising Star

Gain a silver star in career mode.
Brightest Star in the Sky

Gain a gold star in career mode.
A Head for Heights

Create a coaster with an 80m drop.
You're Fired!

(Secret achievement)
Scream if You Want to Go Faster!

Get a coaster up to 100mph.
Don't Stop Me Now

Build a coaster 1500m long.
Rise to the Challenge

Complete a challenge.
Princess Amelie's Fairy Tale

Unlock Princess Amelie's Fairy Tale.
Investing in People

Train a member of staff to the highest level.
Jaw Dropping

Create a coaster with a 150m drop.
Money Spinner

Achieve a monthly profit of $10,000.
Marketing Mogul

Spend $10,000 on marketing in one month.
Speed Freak

Get a coaster up to 150mph.
Challenge Experience

Complete five challenges.
Air Raising

Create a coaster with 10 moments of airtime.
Dex-R's Science Shenanigans

Unlock DexR's Science Shenanigans.
Faster than Lightning

Get a coaster up to 200mph.
Challenge Veteran

Complete ten challenges.
The Ride of Your Life

Build a coaster 2500m long.
Loan Survivor

Repay a loan of $20,000.
King Coaster's Royal Decree

Unlock King Coaster's Royal Decree.
Air Miles

Wow guests with a coaster with 15 moments of airtime.
Salt on the Senses

(Secret achievement)
Crashing the Party

(Secret achievement)
Star Studded Career

Gain all the stars in career mode!
You're a winner!

(Secret achievement)
Chief Beef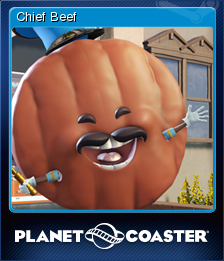 Cosmic Cow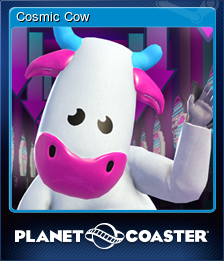 Fairy Tale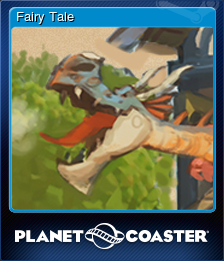 Gulpee-Rex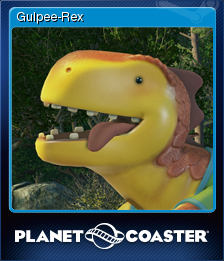 Pirate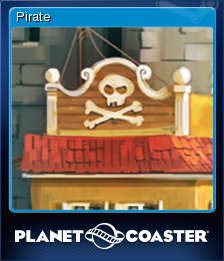 SciFi