Death Road to Canada
Release Date: 21 Jul, 2016
3933
RRP: $14.99
Our price: $9.91
Death Road to Canada is a Randomly Generated Road Trip Simulator. You control and manage a car full of jerks as they explore cities, recruit weird people, argue with each other, and face gigantic swarms of slow zombies.
Death Road is built for replay value. Everything is randomized: locations, events, survivor appearances and personalities. There's a different story every time you play, set in a world that doesn't take itself too seriously.
Death Features:
Up to 500 zombies can hunt you down at a time. Fight them, try to squirm past, or run.

Use the character creator to put yourself, friends, and family in the game. Have them show up at random to get eaten!

Find special and rare events, weapons, and characters with strange abilities.

Make tough choices in Interactive Fiction events. Get different options and results based on the traits of your party members.

Teach a dog how to drive a car.

Throw chairs. Get your characters strong enough to throw large sofas.

Most family friendly zombie apocalypse game on the market! Any gore explosion is in a cute style. We censor the word d*ngus once.

Tell people to "Cool it."

2 player local same screen co-op where you control up to 4 characters!
SYSTEM REQUIREMENTS
Windows
Minimum:
OS: Windows 7, XP, Vista, 8, and newer

Processor: 1.3 ghz

Memory: 128 MB RAM

Graphics: Minimum Supported Texture Size 2048x2048

Storage: 60 MB available space
Mac OS X
Minimum:
OS: OS X 10.8.5 or newer

Processor: 1.3 ghz

Memory: 128 MB RAM

Graphics: Minimum Supported Texture Size 2048x2048

Storage: 120 MB available space
SteamOS + Linux
Minimum:
OS: Ubuntu 12.04 LTS or newer

Processor: 1.3 ghz

Memory: 128 MB RAM

Graphics: Minimum Supported Texture Size 2048x2048

Storage: 60 MB available space
Patch me Up

Heal teammates 75 times.
First Trip to Canada

Win Death Road Normal Mode.
No Jerk Left Behind

Win with a full team of 4 people/dogs/beings.
Gallant Knight

Knight left the team alive.
Magical Wishing Toilet

Open 100 toilets, revealing the toilet genie.
Car Repair

Train Mechanical 50 times.
Buncha Weirdos

Win Rare Characters Mode.
Ramming Speed

Reach the final area with a working car.
Cooling It

A miracle happened that day...
Human Repair

Train Medical 50 times.
No One Left Behind

Win with no ally deaths. This includes traders and mall cops.
Free Chicken

Rescued a chicken. May have turned it into nugs after.
Help From My Pals

Win Familiar Characters Mode.
Target Practice

Train Shooting 75 times.
Getting in Shape

Train Fitness 75 times.
Little Vacation

Beat Short Trip to Heck Mode.
Gotta Get Huge
Train Strength 100 times. Build mass, build bulk.
Are We There Yet?

Win Long Winding Road Mode.
Paranormal

Proved the existence of spooky ghosts.
DA NA NA NAA

Win with L#nk. The censored vowel changes every game.
Could Be Worse

Beat Deadlier Road Mode.
Day of the Circus

(Secret achievement)
Valhalla

Win with Valkyrie. This should be an easy one.
Anime Syndrome

Anime Girl anime'd the car.
Coup De Grace

Win with the Fencer. Parry and Riposte!
Thankyaverymuch

Win with Alvis, the Crooner of the Zombocalypse.
World Champ

Win with the Boxer. Stick and move!
Derby Champ

Win with Roller Derby Woman. She's well trained for the zombocalypse.
Sumo Solution

Win with sumo wrestler. Sumo is the ultimate anti-zombie martial art.
Luchadore

Win with El Satan's patented wrestling moves.
SOME PIG

Win with some pig in the team.
Berserker

Win with a BERSERK! trait character. They're rather death prone.
Mr. Popular

Win with the friendliest guy there is.
Abracadabra

Win with the Wizard! It is your destiny.
Zombie Fashion

Win with the Debutante. I guess she does kind of look like Mary Poppins.
I Hate Skeletons

Win with a skeleton. Internal skeletons don't count.
Extreme Weirdos

Win Rare Characters EXTREME Mode.
Cat Fancy

Win with Cat Lady. Who knew hoarding cats would be this useful?
Caveman Crush

Win a game with the caveman after breaking her out of the ice.
Scientific

Win with the bunker laboratory scientist.
Bonds of Steel

Win Familiar Characters EXTREME Mode.
HL3

Win with Gordo. Any resemblance to another character is coincidental.
Goatal Victory

Win the game with a goat. It's going to ruin the car.
Song of Zombo

Win with the Renaissance Faire bard recruit.
Grueling Victory

Beat Marathon Mode.
Cat Attack

Win the game with a feral cat in the team.
HA! HA!

Win with the funny Clown. *distorted honk*
Bwaugh!

Win with the original hot Vampire, not those newfangled sparkling ones.
Five Game Streak

Win 5 consecutive games in a row without losing.
My Lovely Horse

Win with Horse. You're a pony no more.
Too Swole to Control

Win with The Last Bodybuilder. He's so strong.
Gnome Power

Win with Gnomey, the most OP character. S++ on the Official Tier List.
CAAAAAARL!

Carl! Caaaaarl!
The Loneliest Road

Pure solo victory. Start with one character, never get a recruit.
G#rfening

Win with G#rf. Every day... is a Monday.
Cannonball

Win the game with the pirate captain rare trader camp recruit.
Witch's Brew

Win with the Witch. Magic hat, magic broom, magic uzi.
NICE ONE, HOSER

(Secret achievement)
The Last Panda

Win with the Panda. Maybe Canada will be a good habitat.
Fae Folk

Win with the Queen of Fairies. Make a wish for friendship.
Has Left The Building

(Secret achievement)
The Kepaning

Beat K*E*P*A Mode.
Mode Master

(Secret achievement)
Zombillion

Splat 100,000 zombies!
Don't Let Me Die

Win K*E*P*A Mode with Kepa. Please don't get me killed.
Grizzled Hermit

Win with the Hermit after coaxing him out of his Hermit Hut.
Merry Christmas

Win with Santa, a real Christmas miracle.
Omega Streak

Streak the first 10 game modes!
Dog Squad

Win with 4 dogs. Dog squaaaaad.
Happy Thanksgiving

Win with Turkey. Tip: Do not eat it.
America Day

Win the game with Uncle Sam or Muscle Eagle.
Canada Day

Win the game with the holiday beaver in the team.
Mountie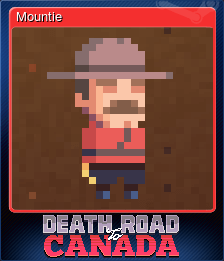 Magical Anime Girl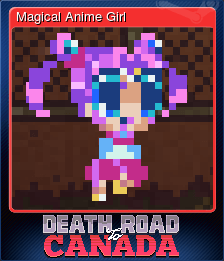 Horse Mann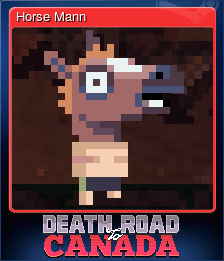 Luchadore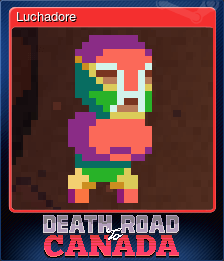 Mall Cops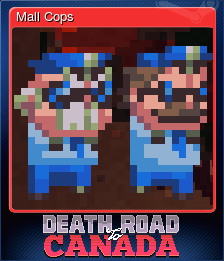 Hordes of Zombies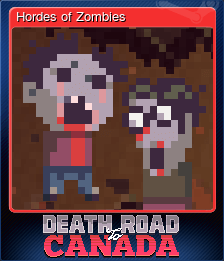 Funny Clown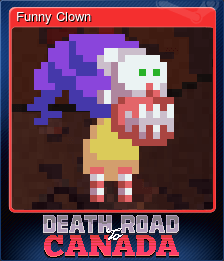 Mysterious Hitchhiker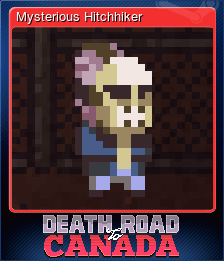 Pug and Superpug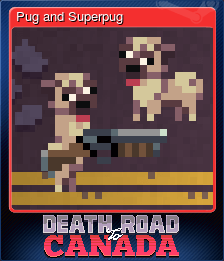 Little Gray Man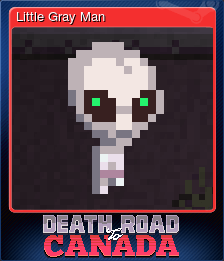 Shambling Walls of Death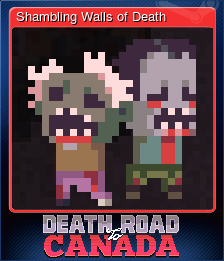 Santa Claus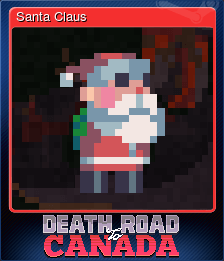 Valkyrie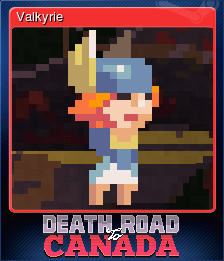 The Last Bodybuilder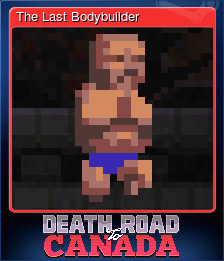 Steel Knight