Canyon Capers
Release Date: 25 Apr, 2014
2663
RRP: $6.99
Our price: $0.80
Do you have fond memories of playing old style platform games, where you didn't have to learn a hundred button combos to play it successfully? Canyon Capers is just for you if that's the case.
Canyon Capers
is a retro style arcade platform game for all ages, created by the authors of the 1992 original.
Starring
DinoJr
and his many friends as they venture through the canyons and caverns of ancient ruins in historical locations, to reach the ultimate goal, retrieval of the
Golden Mollusk
, source of all universal power and a mighty fine trophy at that.
With a finely tuned difficulty curve, from nice and easy, all the way to rock hard, just like old school platforming used to be. Canyon Capers will make you rely on your wits, your memory and at times, seat of the pants twitch gaming.
Simple to play, hard to master classic retro platform gaming
Full steam support... achievements, stats, leaderboards, and cloud support
Trading cards, emotes, backgrounds and badges to earn
50 levels each with 3 levels of completion, each with many ways to complete... find your best path to fame and riches
Race to the end, collect all the items and unlock the unique bomb levels
Unlock new characters, each with their own unique abilities as you complete canyons and worlds
Tongue in cheek nods to your favorite classic retro games
Tons of secrets and collectibles
SYSTEM REQUIREMENTS
Windows
Minimum:
OS: Microsoft® Windows® XP / Vista / 7 / Windows 8
Processor: 1.4GHz or faster
Memory: 2 GB RAM
Graphics: Graphics Card made within the last 4 years (Pixel Shader 3.0, Vertex Shader 3.0)
DirectX: Version 9.0c
Storage: 250 MB available space
Additional Notes: Microsoft Xbox 360 Controller or Direct Input compatible controller
The easiest achievement you'll ever earn

Start your very first level.
Catlike ninja abilities

Ok... so you completed the first level.
Red, Blue and Green

Shall never be seen in this level again... All the gems.
Coin Collector

Getting all the gold coins, although the objective is elsewhere
3 star hero.

You've just finished a level for the first time with 3 stars.
Treasure Trove

Just collect all the treasure...
UXB Specialist

Complete a bomb level intact
Munchtastic
You like your food, don't you?
Talent spotting...

Viewed the credits... all of them
A girl's best friend.

Use Dotty's special powers.
Deep pockets

Collect all the collectibles in a god level.
Its the fro...

Play in style with Afroboy
Time to waste

Bounce up and down on the spot lots of times, without any other movement... so much time to waste
Super Stealth Ninja

Sneak around a level and never be spotted by the hornets
Super bouncy

Bounce on 5 monster heads without touching the floor once
World 1 completed.
Get 3 stars on every map in world 1
Just needs a rod

Mikey can take the heat
A ticket to ride

Riding the cable car for a long ride
World 2 completed.

Get 3 stars on every map in world 2
Collect a lot of Plasma Orbs

The gods will smile when you collect plenty and award the achievement.
Boing diddy boing, diddy boing boing

Bruce is the king of springs, try him out.
Its the moustache and hat
Play a level with Wyatt
Heffendorf... a very odd thing.

Play a level with Heff and use his special powers.
For the truly focused

Play and complete a lot of levels.
Hard hat, new shoes

Break a rock or two with Willie's hard hat.
World 3 completed.

3 stars on every map in world 3.
Totality

Every world on every map with 3 stars, complete in every way.
World 4 completed.

3 stars on every map in world 4.
Monster Masher

Showing no mercy in the monster bashing stakes. 250x Monster bounce bonuses.
World 5 completed.

3 stars on every map in world 5.
Dino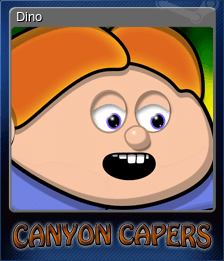 Dotty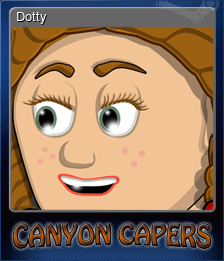 Afroboy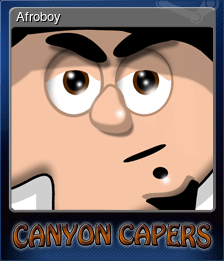 Golden Mollusk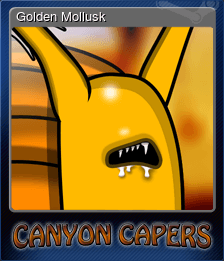 Red Gem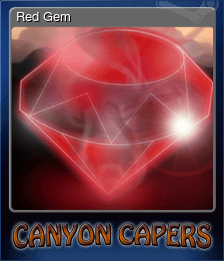 Green Spotty Back