Scheming Through The Zombie Apocalypse: The Beginning
Release Date: 8 Jun, 2018
2533
RRP: $4.99
Our price: $0.91
Join retired salesman rabbit, Hank, and his canine pal, Larry, in part one of this story-driven game series as they use their knowledge of influence and persuasion to make their way through the apocalypse—without having to risk their own skin.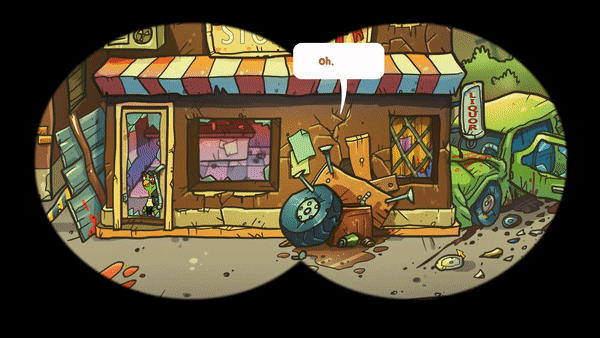 With a mixture of dark comedy and the use of real-life influence tactics, this story-driven game puts you behind the wheel of the characters' choices. Can you convince a timid animal to enter dangerous looting locations? Will you risk your scavenger's life for more resources?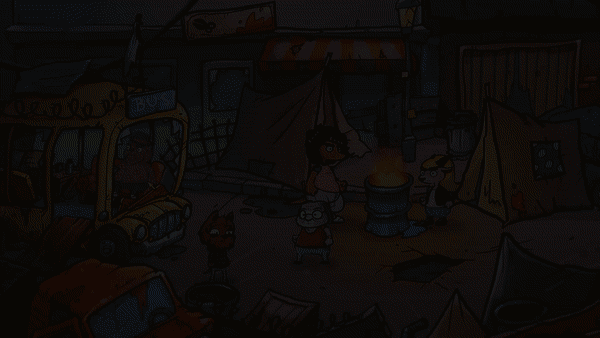 Features:
Bargain to convince animals to scavenge for you and split the loot.
Guide your scavenger in high-risk situations.
Trade items to earn the highest value.
Gamble items, if you too like to live dangerously.
Learn a thing or two about influencing others. (Works in human-dominated worlds, too.)
Survive the zombie apocalypse without working too hard.
SYSTEM REQUIREMENTS
Windows
Minimum:
OS: Windows Vista or greater
Processor: 2 Ghz
Memory: 2 GB RAM
Graphics: 256mb Video Memory, capable of Shader Model 2.0+
Storage: 1500 MB available space
Mac OS X
Minimum:
OS: 10.7.0 or later
Processor: 2.0GHz
Memory: 2 GB RAM
Storage: 1 GB available space
First Loot

Looted your first items.
Call to Adventure

Left the safety of Hank's apartment.
First Prospect

Convinced your first animal to scavenge for you.
Killed an Animal

Your choices killed an animal.
Master Lock Picker

Unlocked the most complicated lock.
Joined the Guild

Became a member of the scavenging guild.
Prevailing Over Tyranny

(Secret achievement)
Winning!

Won in a game of dice.
Ozzy Osbourne Look

Larry earned two black eyes.
Killed a Few More Animals

(Secret achievement)
Fool Me Twice

Tricked Larry into switching beds twice.
Krista Died

(Secret achievement)
Safety First

Didn't get anyone killed today.
Accidental Recruiter

(Secret achievement)
Sorry, Wombat

(Secret achievement)
Professional Scavenger Guides

Brought loot worth over 700 points to the guild.
Professional Dicer

(Secret achievement)
Vengeance Dicer

(Secret achievement)
Out of Candy

(Secret achievement)