ANTIFECTOR
Release Date: 23 Oct, 2018
2413
RRP: $2.99
Our price: $1.14
Antifector is a fast-paced FPS that places you as an antivirus inside a Computer which is full of different deadly viruses. Destroy as many viruses as you can to clean the system and play the four game modes which will progressively test your shooting skills.
Features
Enemies: Red trojans, blue trojans that steal your ammo, shooter viruses, aggressive demon viruses, and even procedurally generated viruses that will chase and try to destroy you.

Bosses: Virtual Arena has bosses: they come out every 25 levels, first Master Trojan and then huge procedurally generated trojans.

Infinite: The four gamemodes are infinite, with the Virtual Arena as the one with progressive enemies and a boss.

Weapons: Armed with a rifle at first with a shotgun as the alternative shot, you can get to unlock a powerful pistol and even a light saber.

Unlockables: Use the Root Folder map to check what you can unlock by getting high scores in different game modes.

Music: Action-packed music to motivate you through the level.

Bombs: to use when you're completely surrounded or there are many of them coming at you.

4 fresh gamemodes: with a progressive difficulty and different with each other, survive as long as you can in all of them.
VIRTUAL ARENA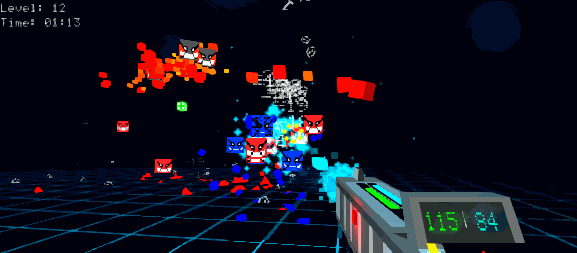 Progressive level with rising music depending on the enemy count. Includes the Master Trojan boss.
UNPROTECTED SYSTEM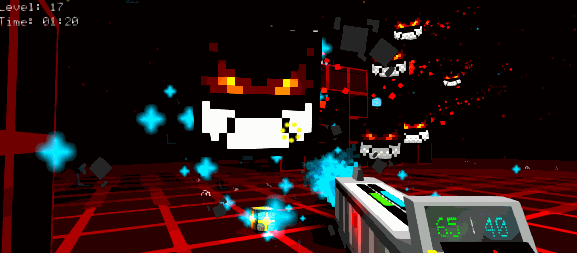 Hell-ish game mode with a very aggressive virus. Watch out, they come from everywhere.
SHARED FOLDERS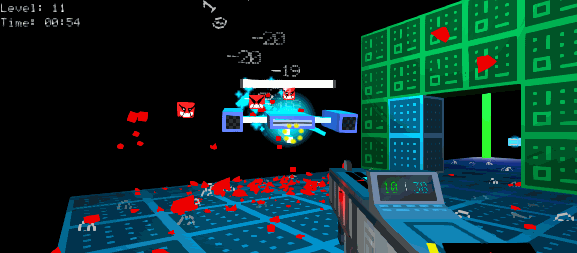 Get a turret everytime you defend a file from the deadly red trojans. They spawn fast, and they're plenty.
CONNECTED SYSTEMS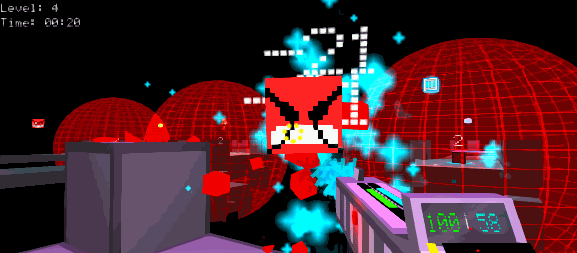 The hardest game mode. Try not to fall, deal with red trojans and viruses that can shoot you while you have to constantly move and avoid random bombs spawning in different sections of the map.
SYSTEM REQUIREMENTS
Windows
Minimum:
OS: Windows 7, 8.1, or newer

Processor: AMD Athlon™ FX4100 or better

Memory: 512 MB RAM

Graphics: Video card with 512MB of VRAM

DirectX: Version 11

Storage: 100 MB available space
MACHINE LEARNING

Kill a dummy trojan in root folder
END PROCESS

Kill a boss
BITCLEAN

Play all the gamemodes
SABER_LASER.exe

Unlock the saber laser
GLITCH_BOMB.exe

Unlock the glitch bomb
SPECTRE

Reach Level 20 or higher in any game mode without taking damage
PISTOL.exe

Unlock the pistol
200_MAXHP.exe

Unlock 200 max HP
200_MAXAMMO.exe

Unlock 200 max ammo
NEW_POWERUPS.exe

Unlock the powerups
LOCOSOCCER

(Secret achievement)
Red Trojan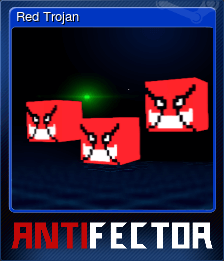 Blue Trojan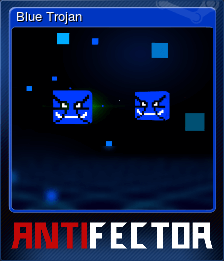 Grey Trojan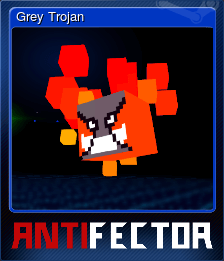 Master Trojan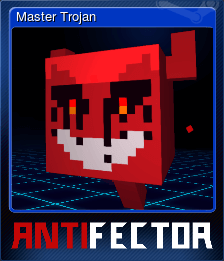 BitClean Pro 5