Batman: Arkham Origins
Release Date: 24 Oct, 2013
11034
RRP: $19.99
Our price: $4.00
As of December 4, 2016, the online services portion of Batman: Arkham Origins will be retired. We thank those that have joined us to battle over the last 3 years. The Single player campaign may still be played and enjoyed offline. For any questions relating to Batman: Arkham Origins, please contact WB Games customer service
http://support.wbgames.com/
.
Batman™: Arkham Origins is the next installment in the blockbuster Batman: Arkham videogame franchise. Developed by WB Games Montréal, the game features an expanded Gotham City and introduces an original prequel storyline set several years before the events of Batman: Arkham Asylum and Batman: Arkham City, the first two critically acclaimed games of the franchise. Taking place before the rise of Gotham City's most dangerous criminals, the game showcases a young and unrefined Batman as he faces a defining moment in his early career as a crime fighter that sets his path to becoming the Dark Knight.
Key Features:
The Arkham Story Begins: Batman: Arkham Origins features a pivotal tale set on Christmas Eve where Batman is hunted by eight of the deadliest assassins from the DC Comics Universe. Players become an early-career Batman as he encounters for the first time many of the characters that shape his future.
Enhanced Detective Mode: Think like Batman with an all-new Case File system that allows players to analyze seemingly impossible-to-solve crime reconstructions in real time. Combining Batman's cowl sensors with the Batcomputer, players can digitally recreate crimes and study detailed simulation of the act as it happened.
Gotham City will learn to fear Batman: Take back the sprawling streets of Gotham years before its transformation into Arkham City. Glide above or battle your way through new and ever more dangerous districts in the quest for justice. Prevent crimes in progress, take down gangs of violent new criminals and explore deadly new locations, from the impoverished streets to the penthouses of Gotham's wealthy.
Gotham's Most Wanted: The city streets are filled with more than just Black Mask's assassins. Locate and take down Gotham's most violent and dangerous criminals to earn unique upgrades.
Lethal New Enemies: Fight new foes such as the Armored Enforcer, the Martial Artist and more – each of which challenge players to approach Batman's FreeFlow Combat scenarios in different ways. Classic FreeFlow combat is expanded with every new opponent – and with Batman's abilities to engage them.
New Gadgets: Utilize Batman's signature gadgets or take advantage of powerful new additions such as the Remote Claw, the Concussion Detonator and more. Use the Remote Claw to create new routes by deploying strategic tightropes or directly attack enemies by stringing them up from vantage points. Ready the Concussion Detonator to stun and disorient groups of opponents in close combat.
New and Familiar Characters: Experience a fresh take on iconic Batman characters including Black Mask, Penguin, Deathstroke, Bane, Deadshot, Anarky, Captain Gordon, The Joker, Copperhead, Firefly and others yet to be revealed.
SYSTEM REQUIREMENTS
Windows
Minimum:
OS:32-bit: Vista, Win 7, Win 8
Processor:Intel Core 2 Duo, 2.4 GHz / AMD Athlon X2, 2.8 GHz
Memory:2 GB RAM
Graphics:NVIDIA GeForce 8800 GTS / AMD Radeon HD 3850 or better with 512 MB of VRAM
DirectX®:9.0c

Hard Drive Space:20 GB

Other Requirements:Broadband Internet connection

Additional Notes:Windows XP and DirectX® 9.0b and below not supported
Recommended:
OS:64-bit: Vista, Win 7, Win 8
Processor:Intel Core i5-750, 2.67 GHz / AMD Phenom II X4 965, 3.4 GHz
Memory:4 GB RAM
Graphics:NVIDIA GeForce GTX 560 / AMD Radeon HD 6950 or better with 768 MB+ of VRAM (DirectX 11 Compatible)
DirectX®:11

Hard Drive Space:20 GB

Other Requirements:Broadband Internet connection

Additional Notes:Windows XP and DirectX® 9.0b and below not supported
City of Assassins

(Secret achievement)
One eye open

(Secret achievement)
Nobody that matters

(Secret achievement)
Everyone wears masks

(Secret achievement)
One Rule

(Secret achievement)
Silent Knight

Complete a predator encounter using only silent takedowns
One down, several to go

Complete a Most Wanted entry
Anyone see that?

Complete a predator encounter without ever being spotted
Perhaps sooner, Perhaps later

(Secret achievement)
Shut Down

Shut down an entire Tower Network
Free Flow Fifty

Reach x50 Combo
Point to Point

Glide across Bridge without touching ground
Air Marathon

Glide 26 miles total
The Innocent and the Predatory

Capture all of Black Mask's Assassins
Crime Fighter

Stop 20 Crime in Progress
Counter-intelligence

Decipher one Extortion File
Crime Scene Investigator

Complete all Casefiles
World's Greatest Detective

Master the World's Greatest Detective Dark Knight track
Around the World

Use the Batwing to travel to all Fast Travel points
What hit me?

Take down 100 enemies who didn't know you were there
Enigma Unravelled

Collect all Enigma items
First Riddler Trophy

Collect every collectible
Let it Snow

Receive the Extreme Environment Suit (XE Suit)
Drilling for Justice

Assemble the cryonucleation tunneller - the cryodrill
Clean Streets

Complete all Most Wanted missions
Stalact-tactician

Takedown 2 enemies with one stalactite
For Auld Lang Syne
Stop Freeze and bring Boyle to justice
Snowjob

Get 3 enemies frozen in one attack
Down with the Revolution

Stop Anarky thug operations in South Gotham
Master Wayne

Take no damage when playing as Bruce Wayne
Not An Ordinary Criminal

As an Elite, earn 4000 XP in a single multiplayer match
Gotham Protector

Master the Gotham Protector Dark Knight track
Breaking the Ice

Free all civilians frozen in cryogenic ice
Personal Trainer

Obtain all the medals on Combat Training maps
Give Them Something to Believe

Complete New Game Plus
Voice of the People

Scan 20 Anarky Tags
Shadow Vigilante

Master the Shadow Vigilante Dark Knight track
Thanks, old friend

Hear everything Alfred has to say
Point Counter-Point

Complete Deathstroke without failing a single counter
Come Out of the Cold

Perform 3 ice wall takedowns
Know Thy Enemy

Defeat each of the enemy players at least once in a multiplayer match
Paint the Town Red

Find all Activist tags in Cold, Cold Heart
Flawless Display

Successfully battle Shiva without taking any damage
I've Got This

Acquire all upgrades
One of Each

Use every Freeflow Focus gadget in one combo
Clutch

Kill a Hero to bring back your entire gang when at 0 reinforcements on a full multiplayer server
Arsenal, Awesome

Fully upgrade a weapon in multiplayer
Worst Nightmare

Master the Worst Nightmare Dark Knight track
Legend of the Dark Knight

Complete all Dark Knight challenges
Medalist

Obtain all medals on the original Ranked Maps in Challenge mode (as Batman)
Olympian

Obtain all medals on the original Campaign maps in Challenge mode (as Batman)
I Am The Night

Finish I Am The Night Mode
Perfectionist

Obtain all the medals on Custom maps in Challenge mode
Fallen Knight

Reach max level with the Bane faction in multiplayer
Gotham All-Star

Reach max overall level in multiplayer
Killing Joke

Reach max level with the Joker faction in multiplayer
Legend

Earn a level of prestige in multiplayer
I Like Those Odds

As a Hero, defeat 4 Elites within 40 seconds without using melee in multiplayer
Tales of Gotham

Win a round of each map with each faction in multiplayer
Predator Paragon

Take down 6 different Elites in a match, using 6 different methods as Batman or Robin in multiplayer
Bane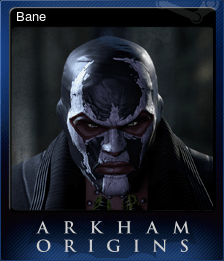 Batman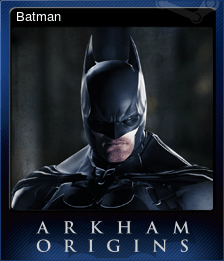 Copperhead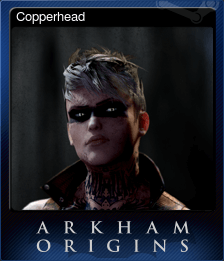 Deadshot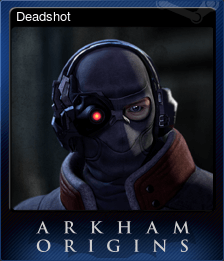 Deathstroke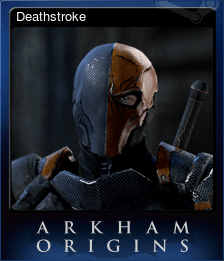 Electrocutioner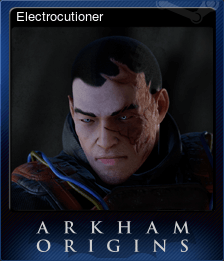 Killer Croc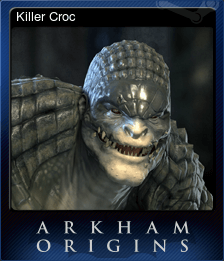 Firefly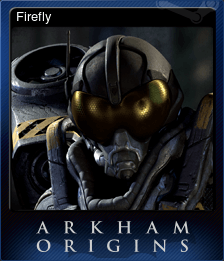 Shiva