Arson and Plunder: Unleashed
Release Date: 25 Sep, 2015
3101
RRP: $4.99
Our price: $0.80
Arson & Plunder is a 2D arcade/beat'em up adventure based on the genre classics of the 90's. The classic gameplay has been brought up to speed with the latest developments and trends! In typical beat'em up style, playing an orc or elf you wade through hordes of enemies out to kill you in "Story mode". You can also build your up-to-4 battle squad to crash them all with your friends in co-op mode.
The game features beautiful 2D visuals, interactive scenarios and a humorous story. Your objective in Arson & Plunder is to survive over 25 different missions in five difficulty levels in "Story mode". While playing you can always switch between being an orc or an elf. This element make the game especially dynamic. The controls are always intuitive and help you to carve your way through an adventure bursting with humor and action. "Co-op mode" will allow you to enjoy all the bizarre situations with your friends. Besides, you can test your endurance in "Endless mode" within a dedicated dungeon scenario, fighting against an increasing cornucopia of enemies!
Storyline
The orcs and elves of the Loidar wood have been in war since time immemorial. But their
struggles have been forced to a stop because of a new and powerful enemy: Man, a wicked race that wants to take possession of their sacred woodlands in order to exploit all their natural resources. In view of this threat, elves and orcs are forced to agree to a truce and to try stopping the invading forces.
They draw up a plan to stop humans and their deforestation: to find the stationed troops
near wood's region and to beat down their captain. But the region is protected with a magic shield that can't be destroyed by brute force. The only way to get in is to use the Milius stone, a magic stone placed in a cave near the outskirt of the forest, that will transport whoever that touches it to another cave placed near the human region.
This isn't the only problem; orcs and elves agreed to a truce, but they don't rely on the others' abilities for completing the mission successfully. So they decide to send, on their own, a warrior of each race. Elves send Tinargey (Eternal Fire Star) Arson, a graceful and skillful elf woman, well versed in the ancient secret art of Fire Mastery. Orcs sent Vrok Plunder, a rough berserker armed with a big battle axe, as lethal as his arms, legs, jaws and big hard head.
Both warriors get into the cave from two different places, and quickly progress to the magic stone, reaching it at the same time. The stone teleports them to the destination cave, but the result is not as expected: the magic travel wasn't prepared for two beings at the same time, and now the man and the fly the orc and the elf woman are fused.
So, now there is a single body inhabited by two beings, that learns summoning the body of one another as they need.
Once they get used to their new body, they get into the enemy lands, going through a near
deforested wood followed by a village, finding tougher new enemies. After that, they'll go toward the mountains to destroy the sorcerer that shielded their people out of the human territories. Finally, orcs and elves will help our heroes to occupy the castle and finish off the human captain in the highest tower of the palace.
At the end, the wood is safe again, and orcs and elves can continue happily with their bloody wars, but Arson & Plunder™ are still trapped in the same body, and there's no magic powerful enough in the forest able to undo the spell. So, our heroes must leave to a new mission towards the unnamed lands, where it's said that most powerful wizards lives in.
FEATURES:
o Switch your character any time you like in story mode
o 2D comic art style
o 5 difficulty levels
o Over 25 missions in story mode
o Challenging boss fights
SYSTEM REQUIREMENTS
Windows
Minimum:
OS: Windows XP SP2, Vista, 7, 8
Processor: Dual-core 2.0 GHz or equivalent
Memory: 3 GB RAM
Graphics: 512Mb
DirectX: Version 9.0c
Storage: 200 MB available space
Sound Card: Any Windows compatible sound card
Additional Notes: Controllers supported: Microsoft Xbox 360, Microsoft Xbox One, Sony PlayStation 4
You can go out to the real world now.

Finish the first chapter.
Go!

Finish the first chapter from the beginning in one go.
Perfect!

Finish a zone without receiving damage.
Surviving the earthquake.

Finish the second chapter.
Credits

View Credits
A Kind Of Magic.

Finish the third chapter.
Nobody expects the Spanish Inquisition.

Finish the fourth chapter.
Keep on moving!

Finish the second chapter from the beginning in one go.
Serious Killer

You defeated 1000 enemies in your epic fights.
Happy ending - not for Humans.

Finish the fifth chapter.
Now we're talking.

Finish the game in medium mode.
Go! Go! Go!

Finish the third chapter from the beginning in one go.
Extreme survival

In survival mode, you survived the first hordes.
Hard enough?

Finish the game in hard mode.
Just a little bit more...

Finish the fourth chapter from the beginning in one go.
Please, go out and get a life.

Finish the game in very hard mode.
Tinargey & Vrok

Finish the fifth chapter from the beginning in one go.
True Survivor

In survival mode, you survived like a hero.
Ultimate Survival

In survival mode, your epic fight will remain written in the stars.
Genocide

You sieged 5000 enemies in battle.
For Great Justice!

10000 enemies were killed while playing this adventure.
Arson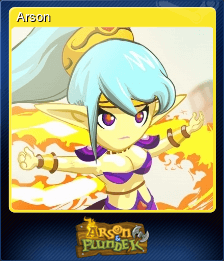 Elfboss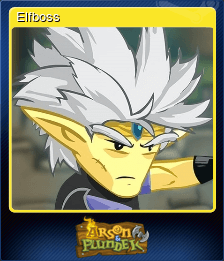 Fabregat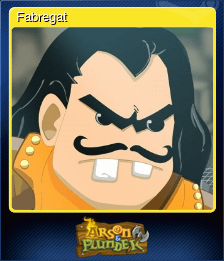 Orcboss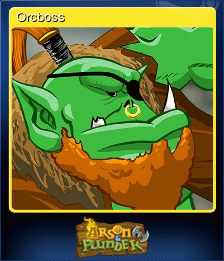 Plunder