Commander: Conquest of the Americas - GOLD
Release Date: 28 Sep, 2012
2769
RRP: $9.99
Our price: $1.48
The Gold Edition contains both DLCs: Colonial Navy (with 3 new tradeand war ships, 3 new resources, 7 new historical Commanders and 3 Historical Naval Battles) and Pirate Treasure Chest (with Tortugua as new pirate town, 10 additional missions and 10 unique artifacts)
Commander : Conquest of the Americas :
Combining elements from both trading and strategy games, Commander: Conquest of the Americas will appeal to a wide range of players. Players take charge of one of the many European powers aiming to conquer the New World. Starting from 16th century, players can choose from many different nations, each with their own unique strengths and weaknesses. Founding new colonies and then making them thrive is key to success. In order to accomplish this, players need to manage and optimize resources and production in their colonies, before transporting the goods to other colonies or back to Europe. Rival powers and Native Americans can prove to be allies or enemies, depending on the player decisions. Hostile fleets engage each other in highly detailed tactical level. Players can command their ships in RTS fashion or take direct control themselves.
Commander : Conquest of the Americas : Colonial Navy :
The battle of Cape Rachado was fought between the Dutch and the Portuguese fleets in the year 1606 near Cape Rachado, Malacca. In this setting, the Dutch fleet consists of 11 ships lead by Admiral Cornelis Matelief de Jonge while the Portuguese fleet has 20 ships lead by vice-roy Martim Afonso de Castro. Even though the Dutch lost this battle, it was enough to convince the Sultanate of Johor to support the Dutch in the Dutch-Portuguese War, and eventually end the Portuguese supremacy in the region.
The First battle of Cape Finisterre was fought between the British and the French in the year 1747 and was a part of the War of the Austrian Succession. In this setting you'll find 7 British warships attacking a 15-ship French convoy. The British fleet is commanded by Admiral George Anson while Admiral de la Jonquière is commanding the French fleet. The British victory ensured the promotion of George Anson to Vice Admiral. The French summoned a bigger convoy later, which lost another battle at the Cape Finisterre, leading to the end of French naval operations for the rest of the war.
The battle of San Juan de Ulúa was fought between English privateers and Spanish forces in the year 1568. In this setting the English privateers have 5 ships commanded by John Hawkins and the Spanish forces have 3 ships commanded by Francisco Luján. The privateers were anchored at San Juan de Ulúa for repairs and resupply when a Spanish escort fleet arrived in the port. Because of a treaty between the two nations the privateers were not afraid for their safety. However, the privateers had been plundering for a full year and Luján was aware of this and swiftly attacked the privateer fleet. Swift attack and the capture of the island's bastion ensured the Spanish victory.
Commander : Conquest of the Americas : Pirate Treasure Chest :
Pirate Treasure Chest introduces the notorious pirate island and stronghold of Tortuga. From Tortuga, players can procure an array of pirate treasures, maps and weapons. Tortuga also offers pirate ships for hire and the ability to purchase vessels pirates have commandeered from other nations. Hire pirate captains and their fleets and have them do your bidding, without facing the consequences.
Players can alternatively choose to rid the sea of the pirate scourge and hunt them down while stealing their riches. No matter how you choose to play, the rewards are many: wealth, unique ships and treasure maps that lead to powerful artifacts.
Combining elements from both trading and strategy games, COMMANDER: Conquest of the Americas Gold ED. will appeal to a wide range of players.
Key Features
Commander : Conquest of the Americas :
Conquer the New World
Choose from 7 different European factions
Manage your colonies and their resources, production, military, and much more
Game world spanning from the Caribbean to Hudson Bay
Naval battles with as many as 30 ships in varied environments and 2 different control modes
Interact with both the European powers and the natives
Commander : Conquest of the Americas : Colonial Navy :
3 new trade and war ships
3 new resources, with new production chains & buildings
7 new historical Commanders, 1 for each nation, each with new special skills
3 Historical Naval Battles
Commander : Conquest of the Americas : Pirate Treasure Chest :
The infamous pirate island Tortuga where players can purchase items and ships.
10 pirate bounty missions
Hire pirate captains and use their fleets against your enemies without taking the blame for their unprovoked attacks.
Hunt down famous pirates and confront their fleets in naval battle.
Capture the pirates and use their maps and ships as your own.
Find 10 powerful artifacts that benefit your fleets and colonies.
Pirate Treasure Chest also introduces forward and aft chasers cannons into the naval battles for the first time.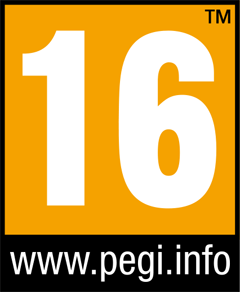 SYSTEM REQUIREMENTS
Windows
OS: Windows 7 / Vista / XP
Processor: 2.0 GHz Core Duo or equivalent
Memory: 2 GB RAM
Hard Disk Space: 4 GB
Video Card: 256 MB of dedicated memory with support for pixel shader 3.0. NVIDIA 7800 or equivalent
Sound Card: DirectX9 compatible
Controller Support: 3-button mouse, keyboard and speakers
Founding Father

Established 1st colony
Survivor

Passed the 1st 5 years in the game
Trading Rookie

Sold 1st cargo
Lord of the Castle

Palace level 1 built
Naval Rookie

Fought the 1st naval battle
Diplomat

Player concluded the 1st diplomatic negotiations
Peace maker

20 years without fighting
Home Runner Bronze

100 Trips to home port
Warlord

Defeat 3 enemy nations
Trades with Wolfs

1000 units of resources gotten from Indians
Gold hoarder

Get 1 Million in the bank
Indestructible

Won a battle without taking any damage on any ship
Gold Digger

1000 tons of gold to home port
Getting started

Completed the Getting Started Tutorial
The Navigator

Discovered 20 empty colony spots in one game
Rhumsey Rhum

1000 units of rum imported
Center of Trade

3 different product factories in one city
Royal Cuban Cigars

1000 units of cigars imported
Home Runner Silver
1000 Trips to home port
Leader

100% colony morale achieved
Emperor of the New World

10 colonies founded in a single game
Prince of the Castle

Palace level 2 built
Filthy rich

Get 10 million in the bank
Feed the fishes

Sank 40 enemy ships in a single game
Canuck

Establish at least 3 colonies in area 1
Colonizer

Player has more than 100,000 colonists
Sweet Tooth

1000 tons sugar to home port
The Armada

Player got over 100 ships
Master and Commander

Control 50 warships at the same time during a normal campaign
Romantic

Played 10 tactical battles with "Sunset" as the time of day all during one campaign
Conqueror of the Americas

Conquer a total of 10 colonies
Battle king

Win 20 tactical battles without losing one ship
Pirate slayer

Sink 20 pirate ships
Home Maker

Colonies in every territory
King of the Castle

Palace level 3 built
Grand Army

Reached 25 000 soldiers on ships and in garrisons
Masters of War

At war with all nations at once
Indian Warhammer

50 attacks from Indians
Hidalgo

Player has 5/4/3 colonies in area 4 (easy/normal/hard)
Sniper

Hit one enemy ship, range 2000 or more
Pax Atlantica

Allies with all other nations
Delra

Player has a total of 30 tradeships, atleast 3 traderoutes with 5 stops
Home Runner Gold

10000 Trips to home port
Conqueror

Player has a colony in every colony spot
Collector

Built every single ship in game
Equipped like a Nelson

Built one of every warship type in a single game
Bring in the Goods

Built one of every tradeship type in a single game
Warmonger

Declare war 20 times
Holiday Cruise

Visit 5 ports with at least 200 colonists onboard from your homeport and then return home.
Boarder

Successfully capture 10 ships with boarding action
Peace is our Business

Win the game without attacking an enemy colony or fleet