Budget Cuts
Release Date: 14 Jun, 2018
2064
RRP: $29.99
Our price: $22.23
note: this product requires one of the following virtual reality headsets - htc vive or oculus rift
ABOUT THE GAME
You are an employee at mega conglomerate TransCorp to stamp papers and file files! Unfortunately TransCorp is an expert in the business of manufacturing cost-cutting robots, and soon
your
job will be in danger.
As another one of your coworkers is being dragged off to the terrifying HR department, a mysterious package arrives at your cubicle.
Will you be able to save your job?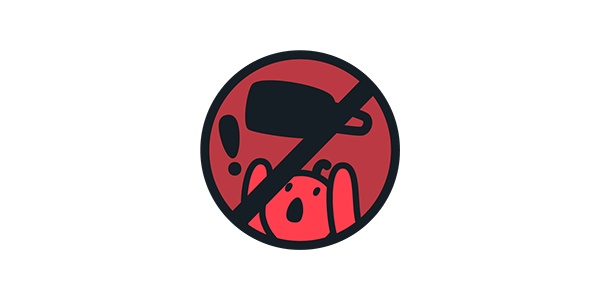 PLEASE NOTE! We would NOT suggest that younger children play this game.
MAIN FEATURES
Unleash your inner office spy ninja skills
Thrilling, oil-splatter filled close quarter combat
Dexterously zip, sneak or rambo your way forward
Built for room-scale virtual reality from day one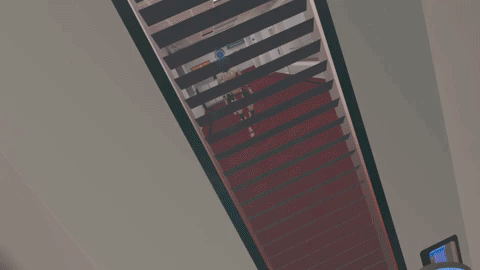 "'Budget Cuts' Showcases an Impressive Grip on What Makes VR Great"
RoadtoVR
"Budget Cuts is the future of VR right freakin' now"
Eurogamer
"It's a rush that I might never have experienced in a game before."
Polygon
"Budget Cuts reminds me of classic Valve single-player games. That's a very, very exciting thing."
Kotaku
"I can't wait to play more of Budget Cuts, which might be the best, most interesting VR game I've played."
IGN
"Virtual Reality Sneak 'Em Up Budget Cuts Looks Ace"
RPS
Available for Arcades on SpringboardVR
SYSTEM REQUIREMENTS
Windows
Minimum:
OS: Windows 7 SP1 or newer
Processor: Intel i5-4590 / AMD Ryzen 1500X
Memory: 6 GB RAM
Graphics: GeForce GTX 970/1060 or Radeon RX 480
Missing Link

Shatter 20 ceramic objects
Collector

Find all basic collectibles
Master Collector

Find all golden collectibles
Drop Dead

Drop a sharp object onto an employee
Feeling Crabby

Find the crab
Junk Food

Feed a roomba
Faithful

Find the mouse
No Brainer

Hit 10 employees in the head with a sharp object
If I can't then none of us can

Steal a gun from a supervisor's holster
Breakfast of Champions

Eat chocolate and cookies
Murder of Crows

Find the golden crow
Sharkbait! Hoo Ha Ha!

Find the fish
Toaster

Find the robot toy
Done Deal

Complete the game
Standard Procedure

Complete the game on standard difficulty or harder
The Early Bird

Find the crow
Two by two, blue on blue

Make a supervisor fire another supervisor
By Your Command

Find the golden robot toy
Pecking Order

Find the hummingbird
Headbutter

Kill a drone by knocking it with your head
Best Birb

Find the golden hummingbird
SoFishticated

Find the goldfish
Me Love Cookies

Eat 8 cookies in 4 seconds
Long Shot

Hit an employee with a sharp object from 10 meters away
I'd Rather Be Shiny

Find the golden crab
Take the Plunge

Find the golden mouse
Pushing The Envelope

Complete the game on extra difficulty
Hugin & Munin

Have two crows in your inventory
Sniper

Hit an employee with a sharp object from 20 meters away