Circles
Release Date: 17 Feb, 2017
2131
RRP: $8.99
Our price: $0.80
Circles is a unique, intuitive puzzle game where everything responds to your mouse.
It presents itself without any text and asks you to experiment.
By simply moving the cursor, you'll uncover the underlying rules of each circle. According to the movements you make, they grow, shrink or move around the screen. Experiment and find your way to the end point to complete each level.
Content
•90 levels + extra challenges
•4 unique modes for replayability
Features
•Unique and intuitive gameplay
•Does not contain a single word
•Based completely on mouse movement
•Atmospheric and interactive music
•Lots and lots of circles
Mobile?
Nope, Circles is not a mobile game. From the start, it was developed around mouse controls, so the best experience is to be had on PC/Mac. That being said, mobile is still an interesting option in the future. But currently all efforts are being directed at the PC version.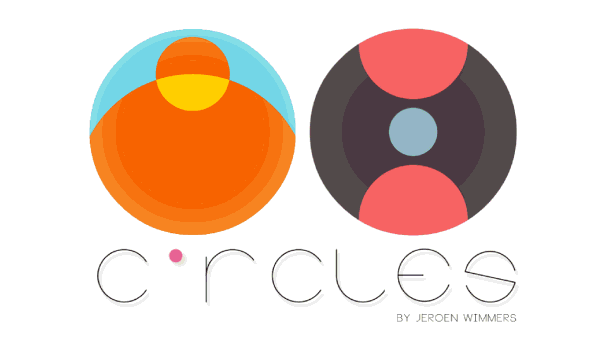 SYSTEM REQUIREMENTS
Windows
Minimum:
OS: Windows XP, Vista, 7, 8 or later

Processor: 2 GHz or faster processor

Memory: 1024 MB RAM

Graphics: Shader Model 2.0

DirectX: Version 9.0

Storage: 10 MB available space
Mac OS X
Minimum:
OS: OS X 10.7 Lion

Processor: 2 GHz

Memory: 1024 MB RAM

Graphics: Shader Model 2.0

Storage: 10 MB available space
•

(Secret achievement)
••

(Secret achievement)
•••

(Secret achievement)
••••

(Secret achievement)
●ooo

(Secret achievement)
o●oo

(Secret achievement)
oo●o

(Secret achievement)
ooo●

(Secret achievement)