SuchArt: Genius Artist Simulator
Release Date: 14 Jul, 2021
1111
RRP: $19.99
Our price: $5.02
Coming Soon
About the Game
In SuchArt you are a genius artist living in the year 2130. Make the best of the space studio you own. Create art with a large variety of tools, sell your works, get famous and upgrade your studio! Let your imagination run wild and create the art of your dreams!
https://store.steampowered.com/app/1293180/SuchArt/
PAINT EVERYWHERE

Turn the world around you into a huge canvas and do whatever you please with it — add some red to that gloomy wall, spill paint on the floor and call it abstract expressionism, or start a collection of alphabet paintings from A to Z: this place is yours after all! Wait, how did you mess up your studio that much that fast?
UPGRADE AND DESIGN YOUR STUDIO

Not satisfied with the initial look and/or functionality of your studio? That's okay, because you can always unlock new rooms, buy some furniture and decorations, and place those however and wherever you want — make yourself at home! Wait, what do you mean you don't have enough money?!
SELL AND EXPOSE YOUR ART

Sell your paintings at the marketplace, fulfill all your clients' orders, and receive a generous reward, or maybe a gift! Or maybe some exposure, the best of all currencies out there. Don't forget that you can exhibit your amazing art and see what critics have to say about it.
REALISTIC PAINTING

Painting in SuchArt feels just like in real life, but without the downsides. The colors mix as you would naturally expect them to, so you can easily achieve the result you dreamed about. The paint has realistic texture, and each instrument alters it a bit with different strokes. There's plenty of instruments to choose from: brushes, palette knives, stencils or even flamethrowers to create your next masterpiece.
PICK YOUR SIDE
They say down on Earth the robots are revolting and the Crabuxes covet the planet's saltwater. But surely that's none of your business. Or, is it?
SYSTEM REQUIREMENTS
Windows
Minimum:
OS: 64-Bit Windows 7/8/10

Processor: Intel Core i5-2400 @ 3.1 GHz or AMD FX-6300 @ 3.5 GHz or equivalent

Memory: 4 GB RAM

Graphics: Geforce 9600 GT or AMD HD 3870 512MB or higher

Storage: 4 GB available space
A perfect shot, really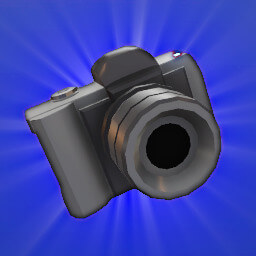 Take your first photo
A painting for a gift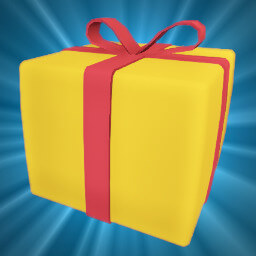 Get your first gift reward
Space makes me anxious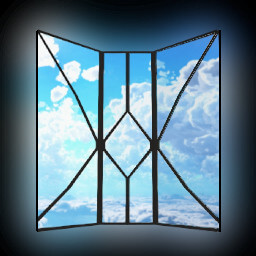 Change the view of space to an earthly landscape
That's a lot of paint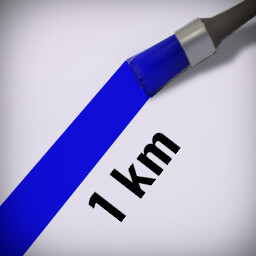 Paint 1km of strokes with your brushes
Buddy?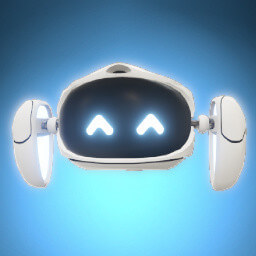 Get PetBot
One should follow their instincts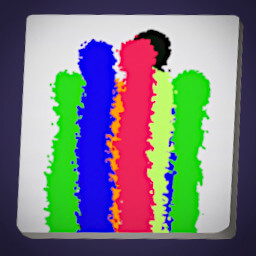 You really wanted to do that, didn't you?
Sorry, I make art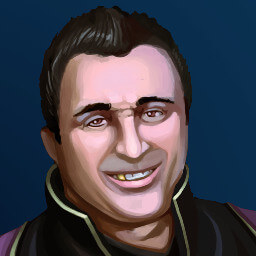 (Secret achievement)
What have I done?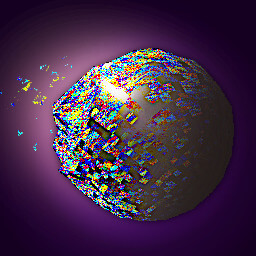 (Secret achievement)
No more boxes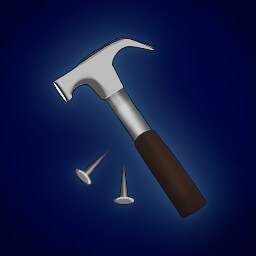 Have your studio fully constructed
Brushes are overrated anyway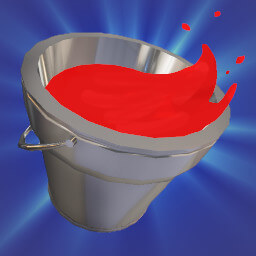 Throw a full bucket of paint
Emotional distress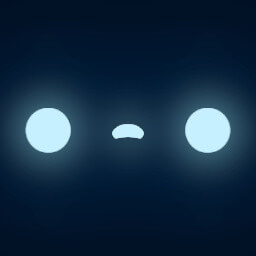 Robots have feelings, too
Fast-paced moderation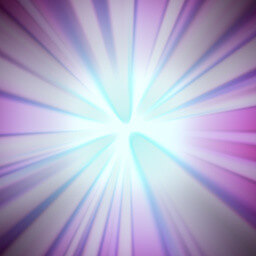 Smite an art lover out of your virtual gallery. They probably deserved it.
Sold out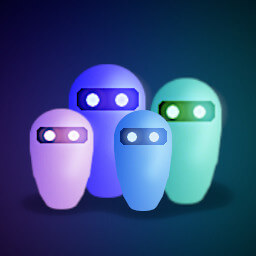 Attract 100 gallery visitors in one day
It wasn't me, I swear!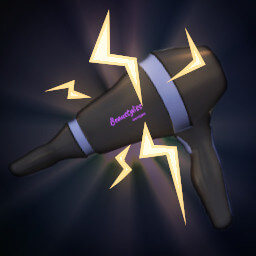 Break an electronic device
Koki's treasures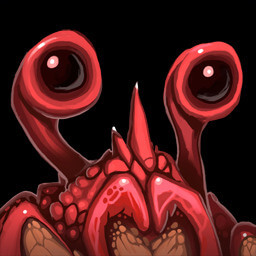 (Secret achievement)
So, it can blow up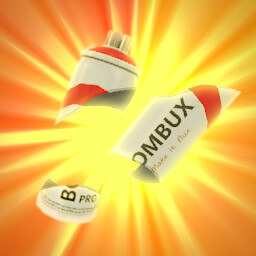 Make a spray can blow up
I will never forgive you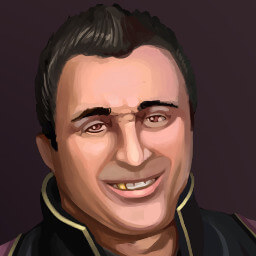 (Secret achievement)
Who needs filters?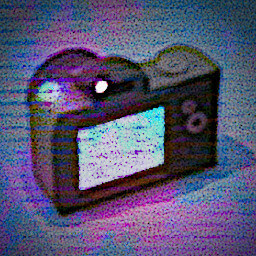 Take a picture with a broken camera
DLC Policy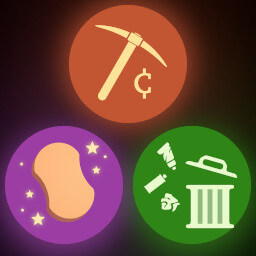 Buy all PetBot's drivers
Quit whining and mine!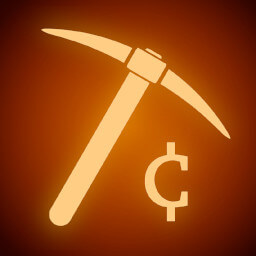 Get PetBot to mine 1000C for you
Aesthetic harmony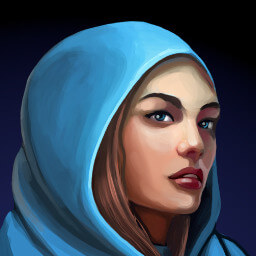 (Secret achievement)
The legend has been painted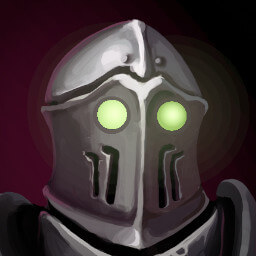 Paint all of the adventures of Sir Magnicient
Perfect harmony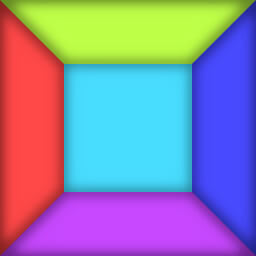 Change the color of a large portion of your gallery
Let's seek out new foes together!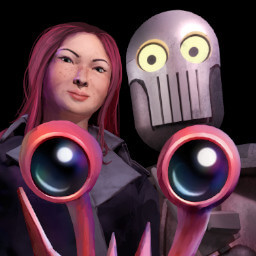 (Secret achievement)
My art knows no limits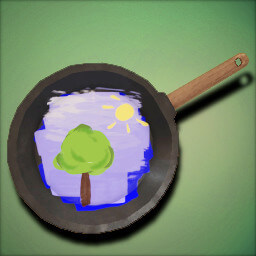 Paint on an unconventional canvas
Music to my ears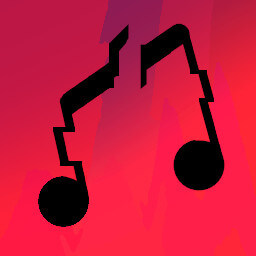 Listen to a broken radio
Hiding in plain sight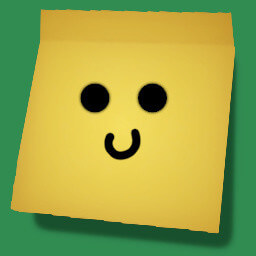 Find all the hidden sticky notes! And now take a good care of them.
An impressive collection, really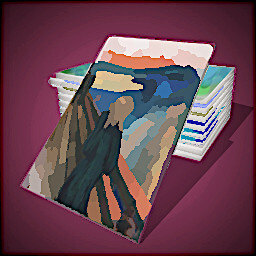 Exhibit 50 paintings
Shopaholic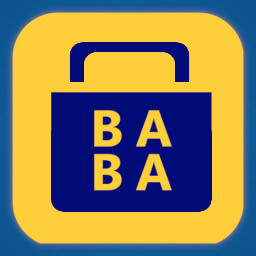 Buy a total of 80 items
My brushes for a blaster!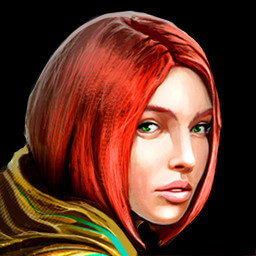 (Secret achievement)
Get off my planet!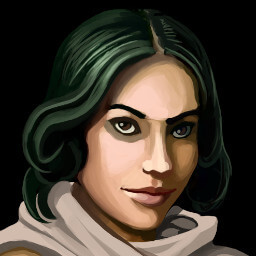 (Secret achievement)
One Crabux to rule them all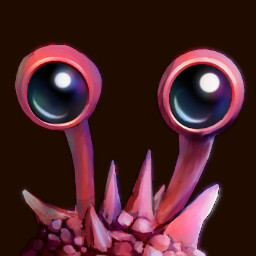 (Secret achievement)
The price of art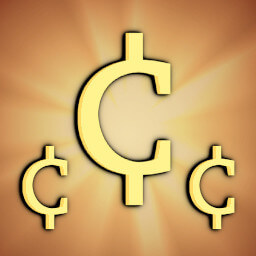 Earn a total of 100,000 credits
I am sure they will refrain from destroying us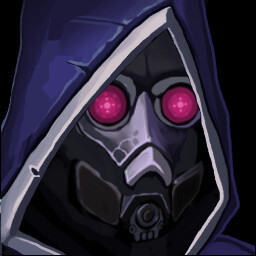 (Secret achievement)
I stopped to count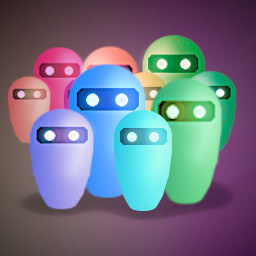 Reach a total of 10,000 gallery visits