Dragon Evo
Release Date: 27 Feb, 2022
584
RRP: $9.99
Our price: $2.61
Dragon Evo is a strategic card game inspired by RPGs, set in our own fantasy universe. Collect over 300 different cards and 9 different heroes. Enjoy full cross-platform matchups against unknown players or gather your friends and build your own clan!
Set up and equip your favorite deck combined with specialized building cards to support your tactics. Utilize the special abilities of your hero card playing to the strengths of one of three factions to turn the battle in your favor, but beware - the lands in the Dragon Evo fantasy universe may turn out surprise you with its game changing event cards!
Full cross-platform matchups
Play matches in ranked or unranked multiplayer modes - against your friends or random opponents across all supported platforms. Test your decks in single player modes or experience the exciting story of Dragon Evo in one of the two single player modes: campaign or adventure!

Dragon Evo is a unique tactical card game blending a touch of RTS with the thrill of RPGs and the best of deck building games.
With our favorite elements from role playing, strategy and deck building / card games, it's a game like no other - a truly unique experience spanning across genres.

Managing your available resources is an important part of the battle game. Moving cards around the board and using card actions cost you either gold, action points or both, making it vital to keep your resource supplies stocked!
Not content with a rock-paper-scissors approach to health points and actions, your card attacks come in one of four different categories - close combat, ranged, flying or burrowing attacks - each with their own strengths and weaknesses. Mastering them and knowing how to counter them is what makes the winners winners.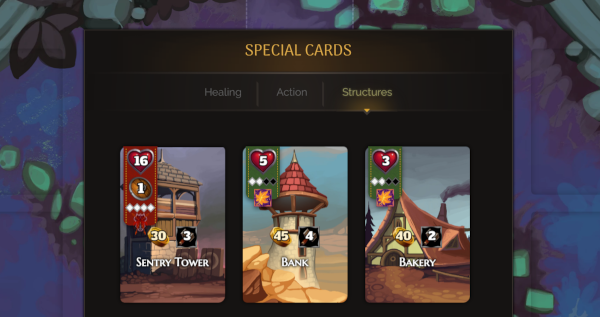 In addition to cards generating gold and action points, special building cards affect your and your opponents resources, bringing an extra strategic dimension. Stealing or destroying your opponents resource supply can be just as effective as taking out their cards, and bringing down one of their buildings can turn a flawless strategy to a mindless loss!

Pick up equipment cards throughout the game to enhance and extend your deck beyond your playable cards.
As you progress through the game you'll encounter new and more powerful equipment card requiring you to level up your cards to be strong enough.
Equip your deck with powerful or creative item cards to make decks noone ever seen before, or turn the battle with just the right action card.

We're huge fans of deck builders and card games, and we're bringing our favourite parts of both genres to Dragon Evo.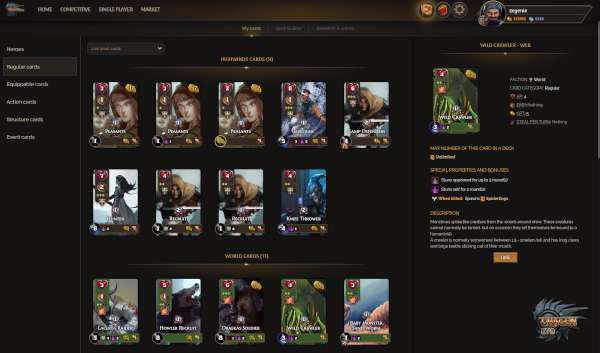 Create a deck of 15 cards plus your hero card, equip it with equipment cards and bring it to the board. With your entire deck available to play at the beginning of each match, timing card plays and chaining effects and planning to execute your tactics is crucial to winning, with many card actions dependent on each other to succeed.
With tens of different event cards that may be played at any time during the game, no two games are the same! Pick one of your unlocked event cards at the start of the match - will you choose an event that will be devastating to your opponents tactics or one that nudges the game in your favour? And which card did the opponent choose?
Each faction in the DragonEvo universe has their own set of specializations, taking advantage of one type of actions, and being more or less vulnerable to different tactics.

The military machine that is the mighty Rutai Empire specializes in powerful up-close combat. Seemingly overpowering, taking down the empire will take more than simple numbers.
Fighting the Rutai empire any chance they get, the Hologev resistance specializes in ranged actions. Not as powerful as the Rutai, but hard to counter - the Hologev is a newcomer favourite!

Once the ruling faction, guardians of peace and equality, the Highwinds has since been overthrown by the Empire. With their vast range of different action types, knowing how to play - and how to counter - the Highwinds is an exercise in creativity. Hard to master, but equally hard to play against.

Progressing through the game, you unlock new capabilities and cards that you may find in your card packs - cards to be used in-game, to equip your deck, event cards or even building cards! Knowing your opponents will be on the hunt for that killer card combination, upgrading and unlocking new cards and equipment is key to staying ahead!

Each game you play earns you a card pack with several new cards you can use to either upgrade your existing cards, enhance your deck, or even create entire new card decks. Winner packs will give you better rewards, but do your best and even a loss can turn into a bonus!
Play, don't spend
Our unique in-game card progression and level-up system is linked directly to played games - play to unlock additional content as you get stronger and more experienced. Dragon Evo will never contain microtransactions or ways to pay for in-game bonuses - no more pay to win!
As you collect more cards, you'll realize that some cards are weaker than others, even of the same type. Use them to upgrade your best cards to become even more powerful!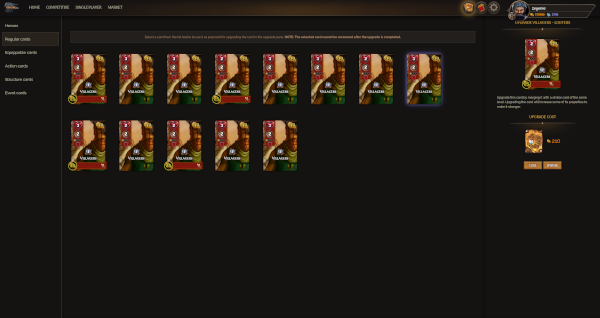 Combine existing cards of the same type and pay the upgrade cost to upgrade your cards and unlock new equipment or just become stronger, making it even more satisfying to crush your opponents.
SYSTEM REQUIREMENTS
Windows
Minimum:
Requires a 64-bit processor and operating system

OS: 64-bit Windows 7 or above

Processor: Intel or AMD Dual Core or Better

Memory: 4 GB RAM

Graphics: DirectX 11 or DirectX 12 compatible graphics card

Network: Broadband Internet connection

Storage: 650 MB available space
Recommended:
Requires a 64-bit processor and operating system

OS: 64-bit Windows 10

Processor: Intel or AMD Quad Core or Better

Memory: 4 GB RAM

Graphics: DirectX 11 or DirectX 12 compatible graphics card

Network: Broadband Internet connection

Storage: 650 MB available space
Mac OS X
Minimum:
Requires a 64-bit processor and operating system
Recommended:
Requires a 64-bit processor and operating system
SteamOS + Linux
Minimum:
Requires a 64-bit processor and operating system

OS: 64-bit Ubuntu 20.04+ or equivalent

Processor: Intel or AMD Dual Core or Better

Memory: 4 GB RAM

Graphics: OpenGL 3.3-compatible or newer

Network: Broadband Internet connection

Storage: 650 MB available space
Recommended:
Requires a 64-bit processor and operating system

OS: 64-bit Ubuntu 21.10+ or equivalent

Processor: Intel or AMD Quad Core or Better

Memory: 4 GB RAM

Graphics: OpenGL 3.3-compatible or newer

Network: Broadband Internet connection

Storage: 650 MB available space