Oliver
Release Date: 18 Apr, 2022
531
RRP: $9.99
Our price: $6.25
About the Game
Story
Due to an unknown malfunction of his spaceship, Oliver crashes on a strange planet. While looking for a way back, he realizes that the path ahead is full of dangers. Can he overcome them, or will he be trapped on this unknown world?
Glorious Gameplay
Go with the flow - enjoy the well-paced platformer experience we've all been loving for decades
Keep Dying? Keep Trying!
This game is challenging and you will not often beat a challenge on first try. But that's ok, you won't get enough of Oliver's glorious death animation – ok, maybe you will…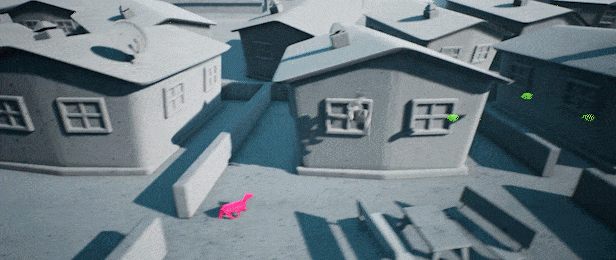 Design
The game is concepted in a 2,5D low poly design. Dangers & features are highlighted in vibrant colors.
Your Abilities
punch
stomp
dash
walljump
swim
Your goal
Help Oliver to leave this hostile planet. Collect all rocket fuels, press ignition and take off.
Early Access
This game is in constant evolution. You will be constantly informed about new features. For now we are working on a military base.
SYSTEM REQUIREMENTS
Windows
Minimum:
OS: Windows 7
Processor: Intel Core I5 2,3 GHz
Memory: 4 GB RAM
Graphics: Geforce 560 GTX 2 GB
DirectX: Version 11
Storage: 1000 MB available space
Recommended:
OS: Windows 10
Processor: Intel Core i5-8600K
Memory: 8 GB RAM
Graphics: Geforce 1080GTX
DirectX: Version 11
Storage: 1000 MB available space