Killing Floor: Incursion
Release Date: 14 Nov, 2017
992
RRP: $29.99
Our price: $2.39
note: this product is english language only
note: this game requires a virtual reality headset (htc vive, oculus rift or windows mixed reality)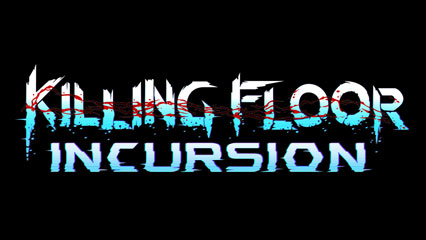 Killing Floor: Incursion now supports Windows Mixed Reality headsets on Steam in addition to Oculus Rift and HTC Vive devices. In addition to Windows Mixed Reality support, today's Killing Floor: Incursion content update also introduces "The Crucible," a brand-new Holdout Mode map for the Oculus store and Steam, which finds players defending key locations against increasingly deadly waves of enemies in a frenetic, arcade-like action experience!
First-time Windows Mixed Reality players should also expect to enjoy all of the post-launch content released for HTC VIVE and Oculus Rift platforms to date, including a "Hardcore" difficulty mode, Katana weapon, leaderboards, and more.
For the complete changelog please visit the official Steam Group here:
https://steamcommunity.com/games/690810/announcements/detail/1718571865532557335
About the Game
From Tripwire Interactive, makers of Red Orchestra and Killing Floor franchises, comes a multi-chapter, story-driven adventure made specifically for VR. Explore this detailed and immersive world alone or with a partner while fighting for your life with pistols, shotguns, axes, and even the occasional leftover limb. Travel through diverse environments, from creepy farmhouses to mysterious catacombs, in order to uncover who or what is behind the Zed menace. Discover what the Horzine Corporation is really up to and be careful who you trust.
When it's all over, invite a friend to go back with you and see if you can pull them through alive. Good luck!
Key Features
Co-Op Play: When the going gets tough, bring a friend! Play co-op with a friend in both Story and Holdout modes.
Narrative Campaign: Play through the five-stage, fully voiced story campaign to uncover the secrets behind Horzine and their relationship with the Zeds.
Holdout - Endless Game Mode: See how long you can last against the Zeds in this endless mode! Increasingly tough groups of Zeds are thrown at you until you finally succumb. A new weapon, special power ups, and other mechanics are available in this mode.
Visceral Gore: The Zeds you attack don't just die; they get decapitated and dismembered as heads and limbs go flying, all covered in blood. You can even pick up these Zed bits and use them as weapons!
Immersive Environments: Five different environments to explore, from high tech virtual training facilities to dilapidated trailer parks, each with its own threats and story.
A Variety of Weapons: Chop, slash, shoot, and blast your way through hordes of Zeds with weapons ranging from fire axes to sniper rifles. Each level introduces new options for violence.
Terrifying Zeds: Some Zeds stumble, some crawl, some sprint, and some shoot at you with plasma cannons! Each Zed has its own tactics, strengths, and weaknesses that you must learn if you want to survive.
SYSTEM REQUIREMENTS
Windows
Minimum:
Requires a 64-bit processor and operating system
OS: Windows 8 or newer
Processor: Intel i3-6100 / AMD FX4350 or greater
Memory: 8 GB RAM
Graphics: NVIDIA GTX 960 / AMD Radeon R9 290 or greater
Recommended:
Requires a 64-bit processor and operating system
OS: Windows 10
Processor: Intel i5-4590 equivalent or greater
Memory: 8 GB RAM
Graphics: NVIDIA GTX 970 / AMD Radeon RX 480 equivalent or greater
Mac OS X
Minimum:
Requires a 64-bit processor and operating system
Recommended:
Requires a 64-bit processor and operating system
SteamOS + Linux
Minimum:
Requires a 64-bit processor and operating system
Recommended:
Requires a 64-bit processor and operating system
Throw the Grenade, Not the Pin

Blow yourself up with a grenade.
Blood Harvest

Beat Farmhouse in Solo
Bullets-For-Everyone Time

Get 5 kills while in Zed Time
Alone in the Dark

Beat Catacombs in Solo
More Hands Make Light Slaughter

Beat Farmhouse in Co-op
Just a Flesh Wound

Completely dismember a Zed.
Stop Hitting Yourself

Dual-wield Zed limbs.
Never Go Caving Alone
Beat Catacombs in Co-op
Fashion Kills

Beat Paris in Solo
You Ain't Got Time to Bleed

Revive your partner in co-op.
Holdout Bronze

Get 2000 points in Holdout
Everyone Trusts People in Gas Masks

(Secret achievement)
Paris is for Lovers... of Carnage

Beat Paris in Co-op
Cheap Shot

Kill a boss in Holdout in 1 shot.
Better Living Through Mad Science

Beat Biotics in Solo
I Think I'm a Clone Now

Beat Biotics in Co-op
Both Ways, Through Ten Feet of Snow

Kill a Fleshpound with only knives and pistols.
Holdout Silver

Get 5000 points in Holdout
Bringing a Knife to a Chainsaw Fight

Kill a Scrake with only knives.
Everyone Trusts their Corporate Overlords

(Secret achievement)
Holdout Gold

Get 7000 points in Holdout
Holdout Diamond

Get 10000 points in Holdout
It's Not That Kind of Simulation

(Secret achievement)
No Choice is Still a Choice

(Secret achievement)
It Slices, it Dices, it Flies!
Kill a Zed at long range with a thrown knife.
You Got Anything Harder?

Beat game on Hardcore (Hard mode)
Up Close and Personal

Beat a map with only melee attacks.
Gunplay is the Best Play

Beat a map with only guns.
Big Trouble in Little Zedville

Kill a Husk with a thrown knife.