3030 Deathwar Redux - A Space Odyssey
Release Date: 13 Sep, 2017
777
RRP: $14.99
Our price: $9.19
Rated 96% with over 20,000 copies soldThe #1 rated Space Adventure on Steam
Fusing space exploration, fast-paced combat, trading, and a healthy dose of point-and-click comedic adventuring, 3030 Deathwar Redux sets you free to roam an entire war-torn galaxy filled with devastated planets, uninhabitable zones, and space stations in quarantine lockdown.
Help freewheeling space pilot John Falcon get back on his feet in a huge open world inspired by both the classic Elite and Lucasarts' finest adventures, and plot your own course through the game's dizzying array of missions, stories, and places.
It's not been a good day for you. Your crew has discovered a dead body, your brand new ship's been impounded by the cops, and most people you run into seem very unhappy with you... probably something to do with that missing cargo of gold bars.
So... will you take on a couple shady delivery jobs in order to afford a better ship, or will you downsize to a cheap jetsuit and go shooting space-junk for quick money? Will you perhaps decide to focus on finding that missing gold shipment before the local gangs and salvage teams get there first?
Meanwhile, there's that damn mechanic who sold you a stolen ship, and a mysterious 'Taoist' group everyone keeps talking about. Oh, yes, you have most definitely found yourself inextricably caught up in a plot of intergalactic intrigue...
Features:
Open-world space adventuring with frantic combat and 30 star systems to explore.

Stations to board, bars to visit, scores of space scum to talk to.

Ghostly derelict ships to discover via your star-map, space-walk into, and salvage valuables from.

Large variety of intriguing jobs and missions, with exciting, and occasionally silly side-quests.

A diverse array of ships to buy and upgrade.

The once-in-a-lifetime opportunity to refuel from the corona of a sun without burning up!

Pirate Stations to discover, and the option of living a life of crime, piracy, cargo stealing, and nastiness.

The chance to invest in a large cargo ship and go asteroid mining for metals, or just haul goods between systems.

Hidden wormhole shortcuts, comets, unique stations, and a ton of secrets to uncover.

An irreverent, thoroughly amusing, and enthralling main story.

A whole load more!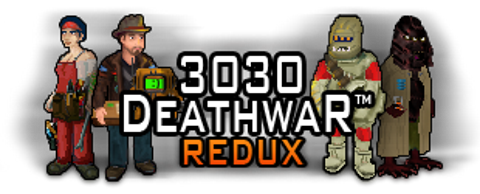 Developed by Matt Griffiths & Mic N
Additional Design by Max Dohme
Published by Crunchy Leaf Games
SYSTEM REQUIREMENTS
Windows
Minimum:
OS: Windows

Processor: 1 GHz

Memory: 1 GB RAM

Storage: 500 MB available space

Additional Notes: Supported Gamepad: XBox 360
It's 3030

Played the game
Don't get cocky, kid

Docked for the first time
Make it so, Mr Crusher

You got yourself a split capable ship
Feeling lucky
Talked to Frank Zoed
Arrow to the knee

Talked to 30 Station Folk
Punch it, Bishop

Left the Andinti system
Premium rates

Talked to Jimmy Chou
Uber 3030 Driver

Completed 5 taxi missions
Councillor Troy to the Bridge

Talked to 100 station folk
Garbage Disposal

Destroyed 100 pieces of space junk
Can't touch this!

Killed an enemy with your shields and hull untouched
Hardened Driver

Completed 10 taxi missions
I'm the real Quaid!
Told Quaid that Quaid isn't paying
Harmless

Killed 10 Pirates
Try before you buy

Turned a spaceship in ship viewer
For the crunch

Squashed a LadyBug
On the Rocks

(Secret achievement)
Welcome to the Caribbean, love!

Visited the asteroid carved face Pirate base
Bug Buster

Squashed a few Aphids
Locked on rock

Targeted an Asteroid
Shiny!
Stole Cargo from Traffic
Crews are not expendable

Rescued a fellow Spacefarer
Dead or Alive, you're coming with me

Returned a captured Pirate to station
Competent

Killed 50 Pirates
Death Blossom

Killed 3 ships in under 10 seconds
Cleaning up the town

Squashed more Aphids
It's a smegging garbage pod!

Destroyed 500 pieces of space junk
Ships for sale!

Visited the famous High Tech System
Neither tarnished nor afraid

Visted a famously dangerous system
Elite

Killed 100 Pirates
Back on your feet

Earned back 2 Million
Cautious Cat

Remembered to eject the jumba beans!
Quaid Got Played

Convinced Quaid to pay you c600
Captain Planet

Destroyed 1000 pieces of space junk
Population control

Squashed a statistically significant number of Aphids
The "Knowledge"

Completed 50 taxi missions
You're just grinding metal

Aphids and you don't get along
Successful Captain

Secured 10 Million in credits
Finally Above the Law

Somehow got together 100 Million
Chief Engineer: Vasquez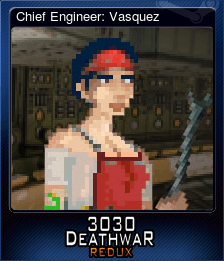 Gang Boss: F'Zuh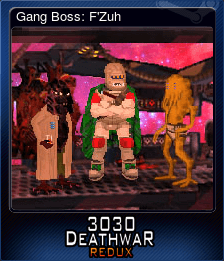 Cop: Officer Grah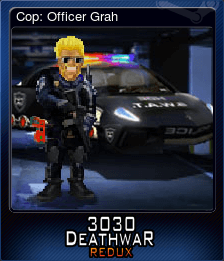 The Hoverboard Assasin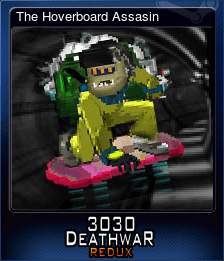 The Right to be Forgotten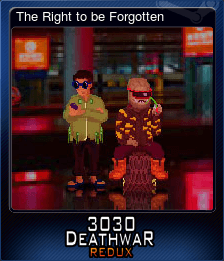 Ship: Taxi Shuttle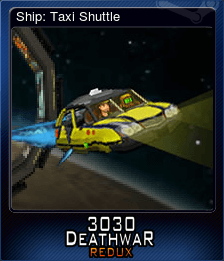 Nano-weapon technology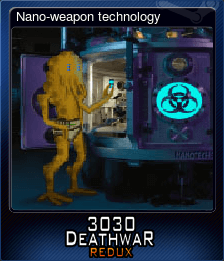 Navigator: Kent Robot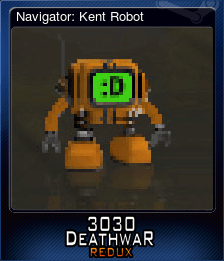 Space Stations!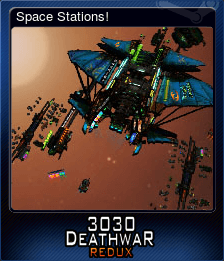 Previously Recorded: Rich & Jack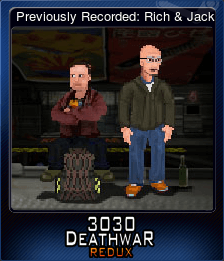 Ship Captain: John Falcon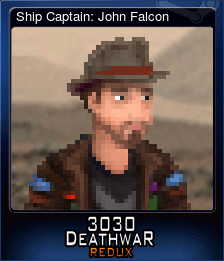 Salvaging from Derelicts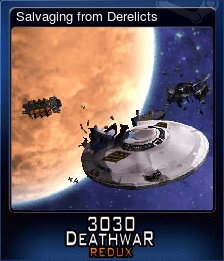 Trader: Jimmy Chou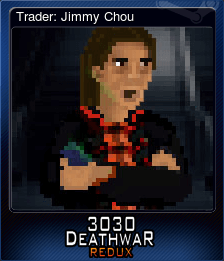 Mechanic: Frank Zoed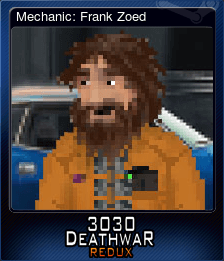 Cop: The Corrupt Large One