A Tale of Caos: Overture
Release Date: 21 Dec, 2016
1306
RRP: $8.99
Our price: $2.44

Important Note
Caos is not a misspelling. It's not 'chaos': It's Caos.
Story
Terribilia Van Quinn, a.k.a. Terry, is an apprentice technomancer, as much ingenious as she's impulsive and distracted. Gifted with a fantastic talent, Terry created amazing inventions, among which stands out Heimlich, a talking mechanical owl and her best friend, which follows her in every adventure.
After many ups and downs, Terry finally begun her apprenticeship under the legendary Albion McMaster, known as the greatest technomancer ever, a grumpy and enigmatic man. Now, following her new master, Terry will have to fullfill McMaster's expectations, following him in a new, great adventure.
McMaster is on the trail of a mysterious artifact, with wich he could accomplish his Great Project.
Will Terry be able to help her master to achieve his goal?
Will Terry be able to actually get what this goal IS?
Will Heimlich be able to prevent her to get in too much trouble?
And have I removed the roast from the oven?
Almost all of this questions will be answered in "A Tale of Caos: Overture"!
Act I: Sinking in the mud - AVAILABLE
Act II: Off to Modron - AVAILABLE
Act III: The secret of the Quarzigrast - AVAILABLE
Note: by purchasing the game you'll get instant access to the three acts.

Features
More than 10 hours of gameplay in three acts.

A very deep and complex plot, full of twists.

Dialogues and circumstances full of refreshing humor.

A few puzzles and minigames to solve.

A secret room to find in every act of the game.

A lot of orginal characters to interact with.

Pixel and colorful graphics honoring the nineties classics.

Orginal soundtrack.

Extravagant inventions, fantastic creatures and surreal worlds.

No pixel hunting, thanks to the Phase Detector.

Integrated help system whithin the game menu ("The Walkthrough" option), featuring three levels of detail: starting from a simple hint, up to an exact suggestion of what to do next.

SYSTEM REQUIREMENTS
Windows
Minimum:
OS: Windows 7/8/10

Processor: 2 GHz Dual Core CPU

Memory: 2 GB RAM

Graphics: DX9 support

DirectX: Version 9.0c

Storage: 1 GB available space

Sound Card: DirectX 9.0c compatible sound card with latest drivers

Additional Notes: Supperted screen Aspect Ratio: 16:9 and 16:10
Mac OS X
Minimum:
OS: Mac OS X 10.8+

Processor: 2 GHz Dual Core CPU

Memory: 2 GB RAM

Storage: 1 GB available space

Additional Notes: Supperted screen Aspect Ratio: 16:9 and 16:10
The Adventure Begins!

Start the game for the first time.
Backstory, Please!

Listen to all the dialogues in the first scene.
Mission Briefing!

Ask all the questions to McMaster befor starting the quest.
Violence is NOT the Answer!

Ask Terry to fight Burrborrg.
Trust Me: I am an Engineer!

Solve the multitool minigame once.
Holy Smoke

Take the spices box.
The Easy Way

Consult the Walkthrough for the first time.
Alchemist Apprentice

Solve the alchemic minigame once without skipping it.
A Terrible Ordeal!

Become adept of the Pavarilla's cult.
Party Pooper!

Deflate the rascal's ball.
Fear the Swarm!

Force Burrborrg out of the tavern.
Power to the Environment!

Solve the eco-engine minigame once.
I CAN'T HEAR YOU NO MORE!

Get rid of the Bog Marauder.
End of Act I
Complete the Act I.
The Easier Way

Consult the Walkthrough five times in a game run.
Bug-Remover

Get rid of the Scolodiabolus.
Knowledge is Power!

Ask for lore to all the characters.
Homunculus Award!
Solve all the alchemic minigames without skipping them.
Finding Strange Secrets

Ask to Geneveuve for interesting lore.
Winter is coming!

Get rid of the autumnelementals.
The Easiest Way

Consult the Walkthrough ten times in a game run.
The Right Thing to Do

Return the hammer to Korzov without asking anything in return.
Chatterbox

Have a nice chat with your friends.
I can see my home, from up here!

Free the Grey Boobarooga.
Mini-Terry!

Get inside the LOBOSS base.
Snack time!

Get rid of the sea monsters.
Traveller's diary

Once you have had many adventures, it's great to tell them to someone.
Are we there yet?

What about now?
Escape artist

Recover the map.
End of Act II

Return victorious to McMaster.
The Last Act begins

A step closer to the end.
End of the Overture

A great adventure ends, a new one begins!
Snooper

Everybody has something to tell.
Bookworm

Find your love for literature
We're Not in Kansas Anymore

Find the secret path.
Friendly fangs
(Secret achievement)
Meet the Jwillox
(Secret achievement)
The Words of Power!

Solve the Jwillox enigma.
We are eternity

(Secret achievement)
Did You See My Devices? Did You?

Show all the Terry's inventions to McMaster.
Time to die

(Secret achievement)
Friendly Advices

Ask to Hemilich all of his thoughts.
Thanks for playing

And don't forget to tell your friends about us!
Terribilia Van Quinn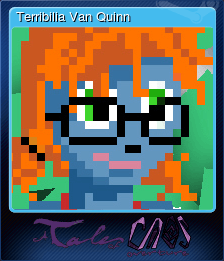 Heimlich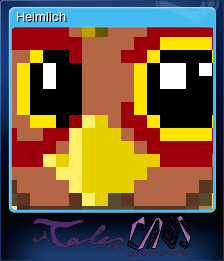 Albion McMaster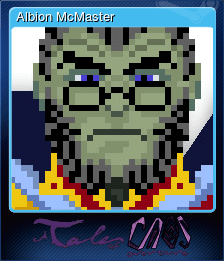 Korzov the Kind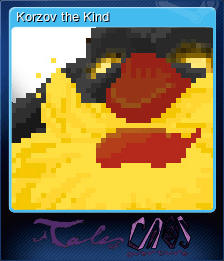 The Jwillox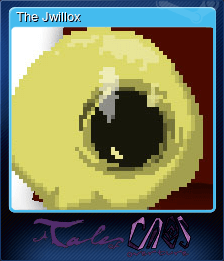 Geneveuve Laffoy