Pirates of Black Cove - GOLD
Release Date: 2 Aug, 2012
1532
RRP: $14.98
Our price: $1.26
Set in the golden age of pirates, this is your chance to become pirate king and conquer the Caribbean.
Join, champion, and unite the three pirate factions: Pirates, Corsairs and Buccaneers. You must ultimately leverage this unity in all out war against the evil Pirates of Black Cove.
Manage and develop parts of three strongholds and visit them to pick up faction and storyline missions. Visit the Alchemist to find out what special ingredients are needed for the wacky potions and embark on adventures to find and collect them.
Unite the three Pirate factions to gain access to their hero units and ultimately take down the Pirates of Black Cove and become King of all the pirates. If you have what it takes that is.
Includes the Origins DLC:
4 story driven, action packed chapters to fight through
3 new bad to the bone heroes
This time you take the command of Black Cove units!
Key features:
Roam the open World with your Pirate crew and pick up missions as you sail the seas.
Notoriety and fame brings you closer to your ultimate goal: the King of All Pirates
Battle it out with the forces of Black Cove and other colonial nations on both land and sea
Select your character from several different Pirate Captains, each with their own unique skills and features
Make creative use of some of he wackiest land and sea based weapons ever to grace a Pirate world
Varied units and weapons allows You to carry out the battles as You see fit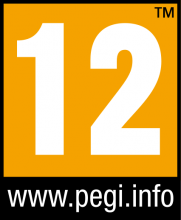 SYSTEM REQUIREMENTS
Windows
OS: Windows XP/Vista/7
Processor: 2.0 GHz Core Duo or equivalent processor
Memory: 2GB RAM
Hard Disk Space: 4 GB hard disk space
Video Card: GeForce 8600 or equivalent Video Card (256 MB of dedicated memory with support for pixel shader 3.0)
DirectX®: 9.0
Sound: DirectX 9.0 Compatible Sound Card
Additional: 3-button mouse, keyboard and speakers
Well, it's a start…

Complete the first storyline mission
LOL

Found first joke
One small step for…

Visited a colony
Do what you want cause a pirate is free.

Complete the first pirate faction mission.
I can see my house from here!

Used the human catapult
Bayonets? Never heard of them!

Killed 20 ranged soldiers using melee units
Spare some Seamen

Managed to reach Sirens
Pimp My Ride

Bought the first visual upgrade for ship
Dakka Dakka Dakka

Bought first special weapon
Those who live by the sword, die by those who won't

Killed 20 melee soldiers using ranged units
There is no I in TEAM!

Successfully captured a ship
What do we do with the Drunken sailor

Overdrank grog 5 times
Walker de Planc

Complete all Pirate Story missions
Gatherer

Picked up a total of 50 ingredients for the Mad Alchemist
Blackened

Sink 5 Black Cove ships!
Upgrades!

Unlocked all ship upgrades.
You sank my Battleship

Sunk 100 ships with basic cannons
Perfect catch

Captured a ship without losing any ship health
Dispenser of injustice

United all the factions
Brewer

Created a total of 10 potions with the Mad Alchemist
Longshot Jack

Complete all Buccaneer Story missions
Shiver me Timbers!

Met the ghosts
Jolie Roger

Complete all Corsair Story missions
Bob the Builder

Constructed all buildings in all strongholds
King of Pirates

Finished the game
Cap'n Mor'Guns

Unlocked all special weapons
Full pack

All available unit spots filled, including heroes
Just Cruisin'

Spent 30 minutes on the world level without participating in any mission
Pig-Pen

Stunned 10 enemy soldiers simultaneously with stink bomber
99 bottles of grog on the wall…!

Used 99 bottles of grog
The Suicider

Sailed at the seas while under 20% of ships hitpoints for 5 minutes
Q's little helper

Found all blueprints
Capitalist

Destroy 20 banks
Broke Free

Completed chapter 1
Gathered the Storm

Completed chapter 2
Yakonusuke

All different unit types under control at the same time
Planted the Seed

Completed chapter 3
I love big black balls

Sunk 100 ships with mortar
Ship tycoon

Owned 20 ships at the same time
Stand up Comedian

Found all jokes in the game
Found Home

Completed chapter 4
Quick Employer

Hired a total of 50 units
Beholder, Aye!

Found 50 Eyepatches of the Beholder
Severed into Shreds

Player ship destroyed (from max hp) by one broadside from a Black Cove ship