Blue Rider
Release Date: 3 Mar, 2016
840
RRP: $9.99
Our price: $2.86
Hop in and join the explosive action of this shoot-em-up! The perfect adventure that players who enjoy a good challenge were waiting for. Face the most challenging robot bosses you could possibly imagine as you travel across rich and diverse landscapes, and try to keep up with this insane bullet hell.
Enjoy a dynamic arcade-like game where it's you against anything that moves. Remember that hedgehog or that little robot boy? This is a trial they wouldn't be able to face. So get ready for a daring battle that'll put your skills to the test. Blue Rider! Not for the faint of heart!
Features
9 unique biomes overflowing with enemies.

Customize your arsenal and discover your very own strategy.

Easy to play, hard to beat. Always fun!

Challenge and defeat each of the 9 different bosses.

Orchestrated original soundtrack.

Explosions, explosions and… more explosions!
Can't Be Blue With Blue Rider.
Are You Ready, Rebel?
SYSTEM REQUIREMENTS
Windows
最低配置:
操作系统: Windows 7

处理器: Intel i5

内存: 2 GB RAM

DirectX 版本: 9.0

存储空间: 需要 650 MB 可用空间

附注事项: Recommended gamepad
推荐配置:
操作系统: Windows 7+

处理器: Intel i7

内存: 4 GB RAM

DirectX 版本: 11

存储空间: 需要 650 MB 可用空间

附注事项: Recommended gamepad
First Oil

Destroy Bullygun in Stage One
Boss B Destroyed

Destroy Spider in Stage Two
Boss C Destroyed

Destroy Scorpion in Stage Three
Boss D Destroyed

Destroy Worms in Stage Four
Killing Spree

Achive a Rampage x10
Nice Move

Keep untouched for one entire level
Boss E Destroyed

Destroy Octupus in Stage Five
Boss F Destroyed

Destroy Totem in Stage Six
Good Score

You have reached 100000 points
Oops!

Destroy 10 enemies using mines
Boss G Destroyed

Destroy Train in Stage Seven
Boss H Destroyed

Destroy Flyer in Stage Eight
Final Boss Destroyed

Destroy Final Boss in Stage Nine
Fly High

Ride 1000 Km over the abyss or lava
Watch out!

Destroy 25 enemies using mines
High Score

You have reached 175000 points
Keep Dancing

Keep untouched for two entire levels
Go Fast

Finish the entire game in less than 90 minutes
Dangerous Path

Destroy 50 enemies using mines
Veteran Rider

Finish the game from the beginning
Fast and Faster

Finish the entire game in less than 60 minutes
Skirmisher

Destroy all the enemies in a single game
All the relics

Find all the relics of the game
You Rock!

Keep untouched for three entire levels
No Missiles

Finish the game without using missiles
Blue Bullets

Finish the game using only the blue shot
Red Bullets

Finish the game using only the red shot
Master Rider

Finish the game with only one life
Master Score

You have reached 250000 points
Relics Hunter

Find all the relics in a single game
Like a Bullet

Finish the entire game in less than 30 minutes
Hidden Power

Find all the Hidden Treasures of the game
Flyer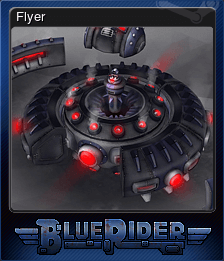 Octopus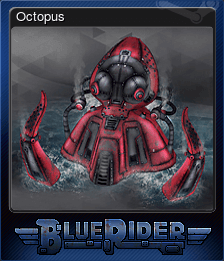 Spider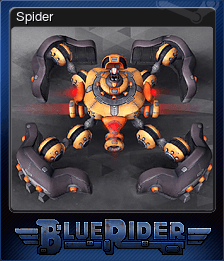 Scorpion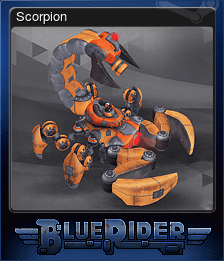 Bullygun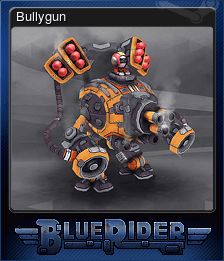 Worm