Circa Infinity
Release Date: 8 Sep, 2015
801
RRP: $7.99
Our price: $3.48
Circa Infinity is a brain-melting circular platformer by Kenny Sun, with a pulse-pounding soundtrack by Jack + Jim Fay.
Quotes
"MY BRAIN IS MELTING!"
- Pewdiepie
"I like the idea that games can sometimes be music videos, especially when they're as striking and well-soundtracked as Circa Infinity."
- Tom Senior, PC Gamer
"Its smelled my brain but i love it."
- Maurice, 19
"One of the craziest games I've ever played."
- Bhernardo Viana, Indie Game Magazine
SYSTEM REQUIREMENTS
Windows
Minimum:
OS: Windows XP
Processor: 1 GHz
Memory: 512 MB RAM
Graphics: 256MB
Storage: 250 MB available space
Recommended:
OS: Windows XP
Processor: 1.5GHz
Memory: 1024 MB RAM
Graphics: 512MB
Storage: 500 MB available space
Mac OS X
Minimum:
OS: OS X 10.6
Processor: 1GHz
Memory: 512 MB RAM
Graphics: 256MB
Storage: 250 MB available space
Recommended:
OS: OS X 10.6
Processor: 1.5GHz
Memory: 1024 MB RAM
Graphics: 512MB
Storage: 500 MB available space
SteamOS + Linux
Minimum:
OS: Ubuntu 14
Processor: 1GHz
Memory: 512 MB RAM
Graphics: 256MB
Storage: 250 MB available space
Recommended:
OS: Ubuntu 14
Processor: 1.5GHz
Memory: 1024 MB RAM
Graphics: 512MB
Storage: 500 MB available space
Part I

Complete Part I
Affinity I: 10

Reach the 10th Circle of Part I in Circle Affinity
Part II

Complete Part II
Credited

Run through all of the credits
Affinity I: 25

Reach the 25th Circle of Part I in Circle Affinity
Part III

Complete Part III
Affinity II: 10

Reach the 10th Circle of Part II in Circle Affinity
Death Defied: Part I

Complete Every Level in Part I without Dying
Affinity Colors: 12

Unlock 12 Color Palettes in Circle Affinity
Part IV

Complete Part IV
One-Track Mind: Part I

Complete any level in Part I by only moving in one direction
One-Track Mind (Death Defied): Part I

Complete any level in Part I by only moving in one direction without dying
The Devil

(Secret achievement)
In Motion: Part I

Complete any level in Part I by only moving in one direction without stopping
Part V

Complete Part V
In Motion (Death Defied): Part I

Complete any level in Part I by only moving in one direction without stopping or dying
Velocity: Part I

Complete Any Level in Part I in under 20 seconds
Affinity II: 25

Reach the 25th Circle of Part II in Circle Affinity
Velocity: Part III

Complete Any Level in Part III in under 40 seconds
Affinity III: 10

Reach the 10th Circle of Part III in Circle Affinity
Affinity III: 25

Reach the 25th Circle of Part III in Circle Affinity
Affinity I+: 10

Reach the 10th Circle of Part I+ in Circle Affinity
Death Defied: Part II

Complete Every Level in Part II without Dying
Velocity: Part II

Complete Any Level in Part II in under 30 seconds
Affinity Colors: 24

Unlock 24 Color Palettes in Circle Affinity
Immobile: Part I

Complete any level in Part I without moving (jumping is allowed)
Affinity I+: 25

Reach the 25th Circle of Part I+ in Circle Affinity
Immobile (Death Defied): Part I

Complete any level in Part I without moving or dying (jumping is allowed)
Speed Demon: Part I

Have a combined best of under 5 minutes for Part I
Death Defied: Part III

Complete Every Level in Part III without Dying
One-Track Mind: Part II

Complete any level in Part II by only moving in one direction
Affinity Colors: 36

Unlock 36 Color Palettes in Circle Affinity
Affinity II+: 10

Reach the 10th Circle of Part II+ in Circle Affinity
Affinity I: 50

Reach the 50th Circle of Part I in Circle Affinity
One-Track Mind (Death Defied): Part II

Complete any level in Part II by only moving in one direction without dying
Speed Demon: Part II

Have a combined best of under 6 minutes for Part II
One-Track Mind: Part III

Complete any level in Part III by only moving in one direction
Affinity Colors: 48

Unlock 48 Color Palettes in Circle Affinity
One-Track Mind (Death Defied): Part III

Complete any level in Part III by only moving in one direction without dying
Immobile: Part III

Complete any level in Part III without moving (jumping is allowed)
Death Defied: Part IV

Complete Every Level in Part IV without Dying
Affinity III+: 10

Reach the 10th Circle of Part III+ in Circle Affinity
Affinity II+: 25

Reach the 25th Circle of Part II+ in Circle Affinity
Affinity III: 50

Reach the 50th Circle of Part III in Circle Affinity
Affinity III+: 25

Reach the 25th Circle of Part III+ in Circle Affinity
Velocity: Part IV

Complete Any Level in Part IV in under 50 seconds
In Motion: Part II

Complete any level in Part II by only moving in one direction without stopping
Immobile (Death Defied): Part III

Complete any level in Part III without moving or dying (jumping is allowed)
Affinity Colors: 60

Unlock 60 Color Palettes in Circle Affinity
One-Track Mind: Part IV

Complete any level in Part IV by only moving in one direction
In Motion (Death Defied): Part II

Complete any level in Part II by only moving in one direction without stopping or dying
Speed Demon: Part III

Have a combined best of under 10 minutes for Part III
Speed Devil: Part I

Have a combined best of under 4 minutes for Part I
Affinity Colors: All

Unlock All Color Palettes in Circle Affinity
One-Track Mind (Death Defied): Part IV

Complete any level in Part IV by only moving in one direction without dying
Death Defied: Part V

Complete Every Level in Part V without Dying
Deathless

Complete Every Level Without Dying
Affinity II: 50

Reach the 50th Circle of Part II in Circle Affinity
Speed Demon: Part IV

Have a combined best of under 15 minutes for Part IV
Affinity III+: 50

Reach the 50th Circle of Part III+ in Circle Affinity
In Motion: Part III

Complete any level in Part III by only moving in one direction without stopping
Lightning

Complete a Speedrun of the game in under 2 hours
Affinity I+: 50

Reach the 50th Circle of Part I+ in Circle Affinity
Speed Devil: Part II

Have a combined best of under 5 minutes for Part II
Velocity: Part V

Complete Any Level in Part V in under 70 seconds
In Motion (Death Defied): Part III

Complete any level in Part III by only moving in one direction without stopping or dying
Immobile (Death Defied): Part IV

Complete any level in Part IV without moving or dying (jumping is allowed)
Speed Demon: Part V

Have a combined best of under 25 minutes for Part V
Immobile: Part IV

Complete any level in Part IV without moving (jumping is allowed)
One-Track Mind (Death Defied): Part V

Complete any level in Part V by only moving in one direction without dying
Affinity II+: 50

Reach the 50th Circle of Part II+ in Circle Affinity
One-Track Mind: Part V

Complete any level in Part V by only moving in one direction
Speed Devil: Part IV

Have a combined best of under 9 minutes for Part IV
Speed Devil: Part V

Have a combined best of under 18 minutes for Part V
Speed Devil: Part III

Have a combined best of under 6 minutes for Part III
Grief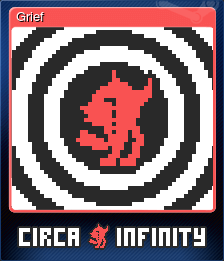 Rage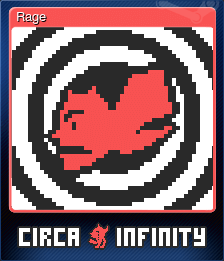 Sloth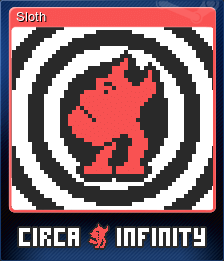 Joy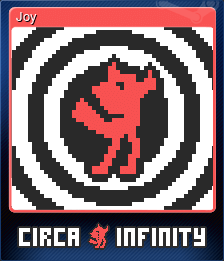 Lunacy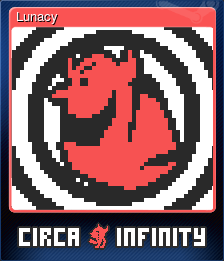 Torment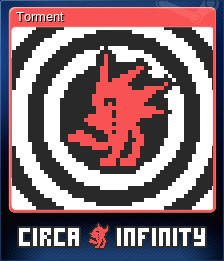 Fury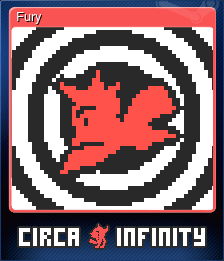 Lethargy