Undead Horde
Release Date: 6 Mar, 2019
980
RRP: $14.99
Our price: $1.49

Become a necromancer and raise the dead - Undead Horde is a necromantic action game with elements from RPG, strategy and hack'n'slash. You'll battle against the living who've driven the necromancers and their undead minions into exile. You'll re-animate all kinds of creatures and build an army of up to 100 undead. Your army follows you or attacks by itself depending on your commands.
Explore and conquer a fantasy world filled with creatures from humans to giant scorpions

Re-animate your slain enemies and make them part of your undead army

Endless number of new weapons, trinkets and magical items

Level up and create the necromancer of your nightmares

Sell and trade your loot with various merchants

Manage shops with upgrades

You will command a horde of Undead minions and unlock new minion types by slaying your enemies. There are over a dozen minions ranging from human archers to venomous scorpions.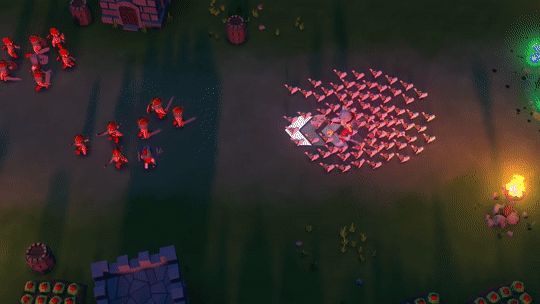 As a necromancer you can raise your slain enemies as undead warriors. You will also summon undead from your crypt. Graves may offer supring reinforcements whenever you find them.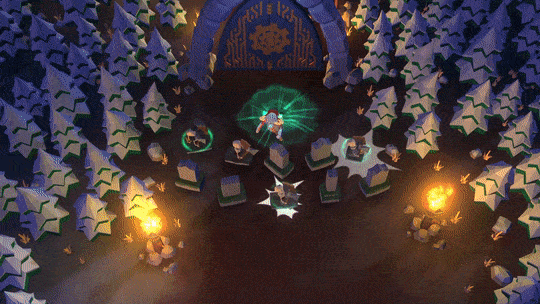 Make your Necromancer and minions even more powerful with items. Procedural item generation provides endless amount of new and exciting items for the necromancer to play with.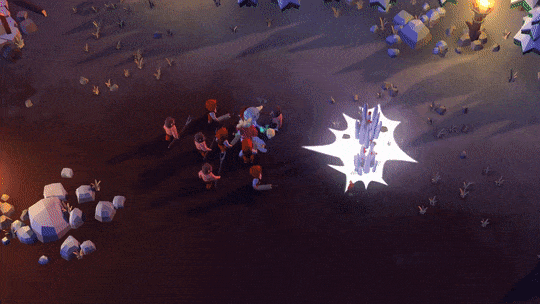 You will conquer back the lands the living stole from you. Making your way through forests, deserts, and wastelands you will finally destroy the Paladin Goodhelper

SYSTEM REQUIREMENTS
Windows
Minimum:
OS: Windows Vista / 7 / 8 / 10

Processor: 2.0 Ghz

Memory: 2048 MB RAM

Graphics: SM 3.0+

DirectX: Version 11

Storage: 500 MB available space
Mac OS X
Minimum:
OS: OS X 10.8+

Processor: 2.0 Ghz

Memory: 2048 MB RAM

Graphics: SM 3.0+

Storage: 500 MB available space
SteamOS + Linux
Minimum:
OS: Ubuntu 16.04+ or SteamOS

Processor: 2.0 Ghz

Memory: 2048 MB RAM

Graphics: SM 3.0+

Storage: 500 MB available space
Kinahmo Fried Chicken

Slaughter 100 chickens.
Pentagrammaton

Reach level 5.
Re-Animator

Raise 15 corpses at once.
Undead Trainer

Command a single unit to kill 20 enemies.
Rule Alwyn

Claim all areas in Alwyn.
Heroism

Summon a hero from a hero statue.
Horde

Raise a horde of 50 undead.
Rule Catacombs

Claim all areas in the Catacombs.
A Thousand Corpses

Raise 1000 corpses.
Salmonella

Use ring of plague to infect the living via chickens.
Death Dealer

Sell 20 skulls.
Werechicken

Chickenify 20 enemies.
Scrooge McDead

Gain 600000 gold.
Summoner

Unlock all the basic statues.
Conqueror

Claim all areas.
Adventurer

Find and complete all quests.
Explorer

Find all secrets
Second Era

Start the second Era.
Rule Citadel

Claim all areas in the Citadel.
Necronomicon

Acquire the legendary Necronomicon.
Grim Reaper

Kill three humans with a single scythe sweep.
Rule Wastelands

Claim all areas in the Wastelands.
Rule Burning Rock

Claim all areas in Burning Rock.
The Lidless Eye Socket

Scout all areas.