Production Line : Car factory simulation
Release Date: 7 Mar, 2019
731
RRP: $24.99
Our price: $23.92
Production line is the new car factory management/simulation/tycoon game that pushes your organisational and entrepreneurship skills to the limit. Can you build the ultimate optimised, free-flowing car production line whilst beating the competition and still turn a profit?

A modern car factory is a near perfect example of efficiency, process-management and flow. A massive army of precision-controlled robots dance to a milimeter-perfect ballet of engineering excellence with perfect timing. Components snake along conveyor belts to a 'just-in-time' ordering system that leaves no pauses, no delay, no confusion or congestion. Nothing exists but the perfect flowing efficiency of high tech car construction...
...in
theory.
In practice, of course, life is not so simple. When you get to grips with your first factory design, it certainly will not feel in a state of pure flow...or profit for that matter. Making a handful of built-to-order cars and breaking even is one thing...but competing with the big multinationals and churning out thousands of cars for the mass market is a whole new ballgame.
To win market share from the big companies you are going to need planning, an appreciation of future technology, a careful eye on your bottom line, and an ability to design a factory layout that makes use of every square meter, and cuts production costs per car to the absolute minimum. Have you got what it takes to win?

Production line is the new car factory management/simulation/tycoon game from Positech Games, the developers of Democracy & Gratuitous Space Battles, and publishers of Big Pharma. This game is designed to appeal to the efficiency geek in all of us, the person who cannot help but organize things for maximum performance. The closet entrepreneur, the stats-geek, Is that you? if so...welcome to your dream game (we hope!)
The key to understanding production line is the division of labor and the merits of purpose-built machinery. At the start, your factory will be small and the individual slots on your production line will carry out large complex tasks (like fitting the car body). As you research better methods, and earn the funds to expand, you will continue to subdivide those slots into smaller (and faster) production areas which keep the flow of new vehicles flowing smoothly. At the same time, product design researchers will be working out how to enhance your cars with new technologies such as automatic headlights, power steering, bluetooth phone support and voice recognition.
its a race to be productive AND a race to be profitable. Are you ready to compete?
SYSTEM REQUIREMENTS
Windows
Minimum:
OS: Windows 7,8,10

Processor: intel i5 1.6GHZ

Memory: 4 GB RAM

Graphics: intel HD3000

DirectX: Version 9.0c

Storage: 500 MB available space

Sound Card: any
Recommended:
OS: Windows 7,8,10

Processor: intel i7

Memory: 4 GB RAM

Graphics: intel HD4000

DirectX: Version 9.0c

Storage: 500 MB available space

Sound Card: any
Millionized revenue

A proud day for the car factory, you have taken one million dollars in revenue. Keep firing on all cylinders.
Middle of the Road Output

Well done, you are steering your company in the right direction by keeping an eye on the clock. Keep rolling out those cars.
Full Throttle Revenue

Bravo, your business revenue stream was fast and furious for a while. A truly turbo-boosted performance.
Off-Grid

Unplugged production. Keep the lines running from the power within. Let's go off-grid!
High Octane Output

Production line performance has shown an impressive acceleration in output. Buckle up, it's full speed ahead for the business.
High-End cars: Executive order

High octane executives love their plush cars. Produce and sell 500 cars from the expensive range in a single game.
Wide Product Range

All our customers are individuals, they want choice and they want it now. Can you deliver?
Production: scale it up

From blue-print to juggernaut. Rev up, design and build a factory from scratch and produce 6,000 cars in a single game.
Experienced Manager

You've got to put in the hours to get ahead. 'The only source of knowledge is experience'-Albert Einstein.
Zero Emissions: And breathe…

Be a champion of clean air and produce a battery of 500 electric cars in a single game.
Rapid Assembly: We're on a deadline

Does your production line have traction? Get a grip and produce 500 cars in a single 10 hour shift.
Industry Veteran

In this ever-evolving industry, there is no such thing as 'enough' experience
Sports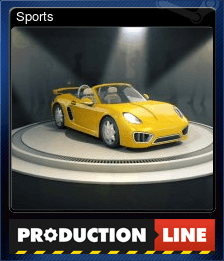 Sedan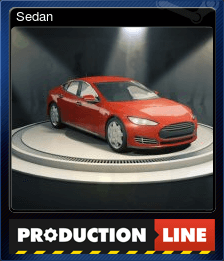 SUV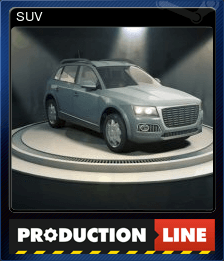 Compact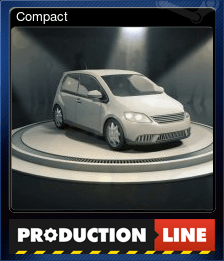 Offroad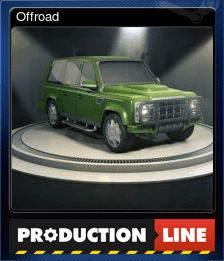 Pickup