INSOMNIA: The Ark
Release Date: 27 Sep, 2018
2271
RRP: $29.99
Our price: $4.45
INSOMNIA is a dieselpunk sci-fi RPG about the slowly degrading remnants of human society attempting to survive on an abandoned space metropolis. Develop your character, explore lovingly handcrafted locations, interact with peculiar NPCs and factions, craft equipment and try to stay alive in this brutal world.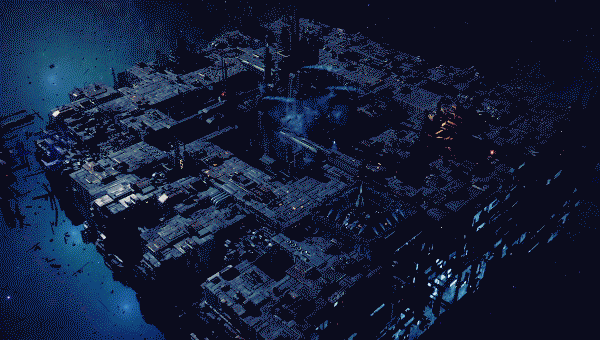 Welcome to Object 6 - a colossal space station set on a dismal 400-year journey in search of a new home. Your character wakes from cryogenic sleep — stricken with a rare psychological disease and unknowingly holding humanity's last hope in his bare hands...
Exploration is rewarding…and dangerous
Survive hunger, thirst, fatigue while searching for valuable technology and resources in over 70 unique locations. Pay attention - INSOMNIA's nuanced world can conceal unexpected quests from treacherous characters, as well as savage enemies and deadly hazards.
Personalized journey
Break free from character classes and unwanted grind with a flexible perk system combined with a large amount of craftable items and equipment. Choose your gear wisely - every armor and weapon type in the game has its own tactical virtues and shortcomings.

Сhoices matter
Navigate a non-linear storyline with 'points of no return' that encourage unorthodox approaches and 12 different story endings. Your character's chosen background plays a role in how you interact with NPC's and factions, as well as influences the outcomes of certain quests.

A rich universe
Experience a neo-noir world with elements of dieselpunk. Witness man-made apocalyptic landscapes imbued with a dark ambient soundtrack and echoes of a decaying civilization.
SYSTEM REQUIREMENTS

Windows

Minimum:


OS: Windows 7, Windows 8.1, Windows 10 (64-bit versions)
Processor: 2.5 GHz CPU, 4 cores
Memory: 8 GB RAM
Graphics: Geforce 760, AMD Radeon R7 360
DirectX: Version 10
Storage: 12 GB available space

Mac OS X

Minimum:

OS: Mac OS X 10.9.2 or later
Processor: Quad-core Intel or AMD processor, 2.5 GHz or faster
Memory: 8 GB RAM
Graphics: NVIDIA GeForce 470 GTX or AMD Radeon 6870 HD series card or higher
Sudden Awakening

Come to your senses after the Big Sleep.
Wandering River

(Secret achievement)
Sir, yes sir!

(Secret achievement)
King of Trash Mountain

Search 50 trash heaps.
The Last Duel

Help Chicub and Soult resolve their old rivalry.
Ancient of Ages

Defeat the Ancient of Ages.
The Key to Any Lock

Pick 50 locks.
Misanthrope

Kill 200 people.
Number 4

Defeat Maurits, the Rusty Arena tournament favorite.
Public Entertainment

Become the champion of Kravayah at the Rusty Arena alongside the Crabmaster.
Back in Business

Complete the Broker's quest and deliver the package.
The Crimson Room

Kill the guards to the Crimson Room.
The Prison Within

Carry out Darat's request.
Prophet's Fall

Help the Sons of Morakh destroy the House of Bea Kera.
Digital Rogue

Hack 30 computers.
Bookworm

Read 20 books.
Battle of the Faceless

Destroy the SORG golems in the Salt Wastes.
Prophet's Rise

Help the House of Bea Kera take Fort Morakh by storm.
Between the Crosshairs

Kill Grove, a sniper from Fort Morakh.
Somnik

Succumb to the effects of somnic exposure and lose your mind
Into the Stream

(Secret achievement)
Salt Wastes

Visit the abandoned planet, Teina Nui, in your vision.
Spreading Sorrow

(Secret achievement)
New Stream

(Secret achievement)
Savior of Humanity

(Secret achievement)
One Foot Here, the Other There
Deactivate 50 mines.
Unwanted Witness

(Secret achievement)
Art Connoisseur

Find 30 pictures.
Need More Gold!

Sell items for 200 thousand tokens.
Dreamless Sleep

(Secret achievement)
Neofron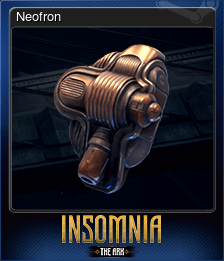 Longnose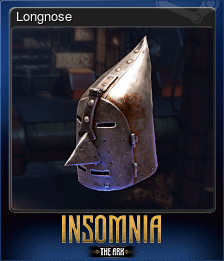 Mammoth gas mask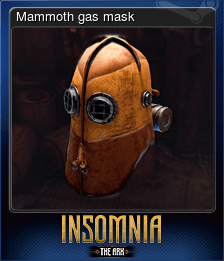 Gramophone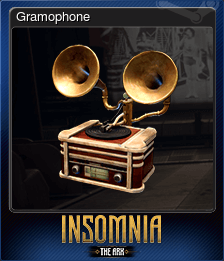 Hierarchy helmet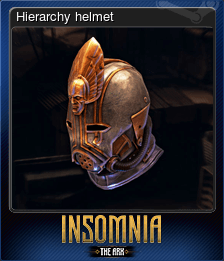 Demon mask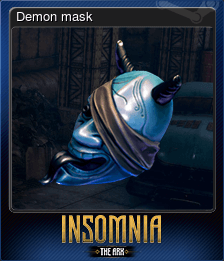 Owl figurine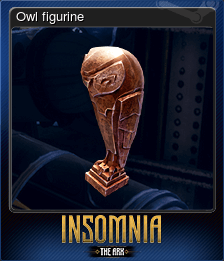 Radiorobot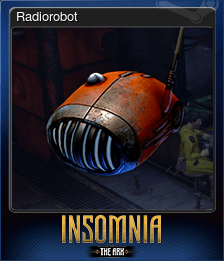 Bea Kera symbol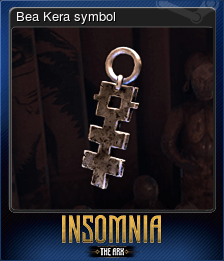 Skull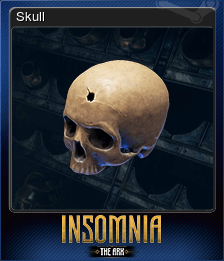 Strange Box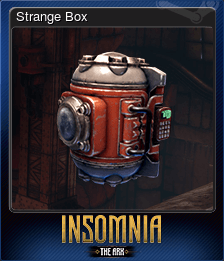 Scientist keycard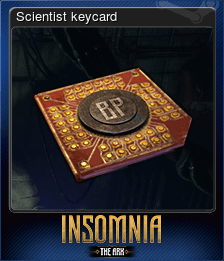 Key to the annex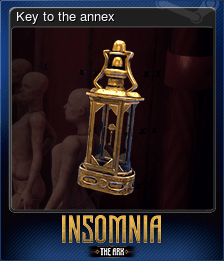 Two Towers