Akihabara - Feel the Rhythm
Release Date: 26 Jan, 2017
2811
RRP: $4.99
Our price: $1.72
Akihabara
is a unique combination of intense rhythm and fast-paced puzzles set in the Electric Town of Tokyo! Stack and match shapes to 15 original songs and levels -- but don't let them reach the top ... or it's "game over"!
Try your tact at Pure Beat, removing all puzzles, focusing on just the beat and rhythm! Or challenge yourself using your own music library!
Can you earn a top spot on the leaderboards and master the rhythm in
Akihabara
?
Challenge yourself with intense, fast-paced rhythm gameplay
Enjoy high-quality graphics, sound, and music
Track your online scores
Earn achievements in more than 15 levels in different game modes
Use your own music for unlimited replayability
Master the beat in environments based on Tokyo's own Electric Town
SYSTEM REQUIREMENTS
Windows
Minimum:
OS: Windows XP and Up
Processor: 2Ghz
Memory: 2 GB RAM
Graphics: Onboard graphics card
Storage: 80 MB available space
Sound Card: Built-in
The Album

Complete the Campaign
High Score

Get a score of at least 40 000 on one song
The Multipler

Have a score multiplier of 25 for 2 minutes on normal difficulty
Bad Beat

Complete the campaign on normal difficulty and get no more than 50 bad
Scoremaster

Get a high score of at least 200 000
Perfectionist

Complete the campaign on normal difficulty and get at least 400 perfect
Beat Master Extra

Complete the campaign on hard difficulty
Player

Have a total playtime of at least 5 hours
Beat Master

Complete the campaign without using a continue
Scoremaster Champion

Get a high score of at least 400 000
Old School Beat Master

Complete the campaign on hard difficulty without activating the super charge
The Turbo Multiplier

Have a score multiplier of 25 for 2 minutes on turbo speed
Super Beat Master

Complete on turbo speed on normal difficulty
Totality

Get a collected score of at least 4 000 000
Super Beat Master Deluxe

Complete the campaign on turbo speed on hard difficulty and get a score greater than 20 000
Beat God

Perfect all tracks in Pure Beat mode
Presenting Cailie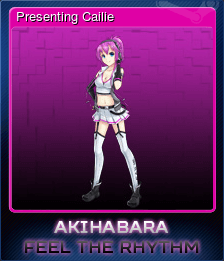 Golden Cailie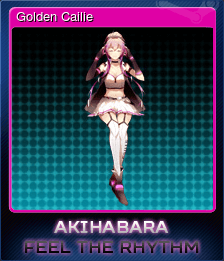 Future Cailie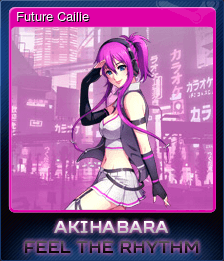 Neon Nights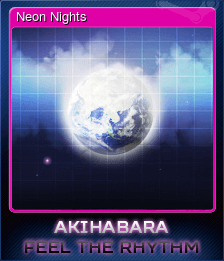 Drive