Heartomics: Lost Count
Release Date: 26 Nov, 2016
3019
This is for the early access alpha version of Heartomics: Lost Count and does not 100% guarantee a full version on release.
Heartomics: Lost Count is a danmaku visual novel hybrid. The story is about "Hero", a male protagonist who has lost his memories. He is accompanied by three beautiful girls "Euphony", "Lyra", and "Melody" who aid him in a quest to regain his memories.
When a set of memories are recovered, the most "memorable" memories are brought to the surface. Play as Hero and recover your most precious -sexy- moments!
SYSTEM REQUIREMENTS
Windows
Minimum:
Storage: 2 GB available space
Mac OS X
Minimum:
Storage: 2 GB available space
SteamOS + Linux
Minimum:
Storage: 2 GB available space
Just a Scratch

First Death
Welcome to Heartomics: Lost Count

Clear Stage One
With Great Power Comes

Reach Max Power
Stage Two is Mine

Clear Stage Two
Death Will Not Hold Me

Die Ten Times
Stage Three is Mine

Clear Stage Three
Stage Four is Mine

Clear Stage Four
Practice Makes Perfect Cupcakes

Die Twenty Five Times
Stage Five is Mine

Clear Stage Five
Stage Six is Mine

Clear Stage Six
Stage Seven is Mine

Clear Stage Seven
Stage Eight is Mine

Clear Stage Eight
Stage Nine is Mine

Clear Stage Nine
Fifty Shades of Death

Die Fifty Times
Stage Ten is Mine

Clear Stage Ten
Stage Eleven is Mine

Clear Stage Eleven
In Our Lifetime

Clear All Stages Under 8h
Our Finest Hour

Clear All Stages Under 60m
Better Than Heart

Clear All Stages Under 57m 8s
Not a Quitter

Die One Hundred Times
Super Star

Clear All Stages Under 30m
Professional

Clear All Stages Wihout Dying
Dance of the Flowers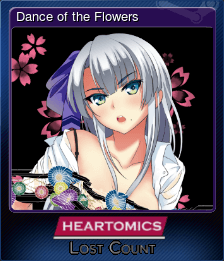 Space, Time, and Beauty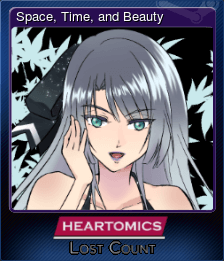 Happiness is Sunny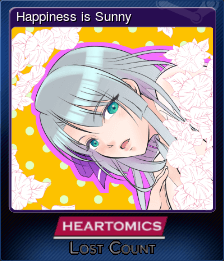 Meow-sic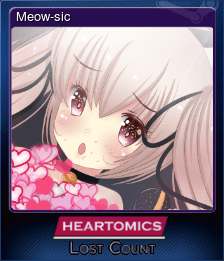 Blue Eyes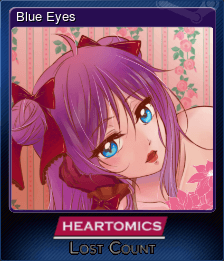 Hidden Flower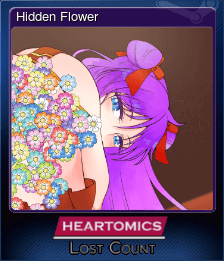 Unknown Stranger