Styx: Shards of Darkness
Release Date: 14 Mar, 2017
2331
RRP: $39.99
Our price: $10.06
About the Game
Styx returns in a new stealth adventure!
Explore and master huge open environments,
sneak past or assassinate new enemies and bosses
, and experiment with the new array of lethal abilities and weapons in our goblin assassin's arsenal.
Sneak your way alone, or with a friend in coop mode! Climb the dizzying Elven city, traverse the perilous territory of the Dwarfs, and survive vast unexplored lands filled with lethal dangers to fulfill your mission… failure to succeed could have huge consequences for your kin.
Climb, swing, and hang through multi-layered sandbox environments brought to life with
Unreal Engine 4
. Creep and hide in the darkest corners, or reach heights to avoid detection. Spend experience points in
assassination
,
infiltration
,
magic
, etc. to learn new skills and abilities. Explore the world to recover valuable artifacts, find ingredients to craft deadly traps and useful items, and create clones of yourself to distract and deceive the many types of enemies on your way - the choice is yours!
SYSTEM REQUIREMENTS
Windows
Minimum:
OS: Windows 7/8/10 (64-bit)
Processor: AMD FX-6300 (3,5GHz) / Intel i5-2500 (3,3GHz)
Memory: 8 GB RAM
Graphics: 1 GB, DirectX 11, AMD Radeon R7 260X / NVIDIA GeForce GTX 560
DirectX: Version 11
Storage: 15 GB available space
Additional Notes: INTERNET CONNECTION REQUIRED FOR THE ONLINE GAME
Slowly but surely?

Finish the introduction
A Rat Life

Having hidden 50 times in a duct or a hideout
Goblin Farmer

Collect 50 raw materials
Morpheus' Blade

Kill an enemy in his sleep
The Mysterious Scepter

Finish Mission 1
Untouched

Finish a level without taking damage
Rehab

Complete a level without using an amber power
Did you see something?

Finish a mission with the gold Insignia of the Shadow
Welcome to Korrangar

Finish Mission 2
Fugitive

Get out alive from 10 red alerts
A Handsome Gift

Finish Mission 3
Pickpocket King

Pickpocket 10 enemies
Sensitive Gob

Finish a mission with the gold Insignia of Mercy
Weapon of Choice

Finish Mission 4
Trigonal Elven System

Unlock your first ultimate skill
Desertion

Finish Mission 5
Master Alchemist

Craft 30 items
Crime and Prejudice

Finish Mission 6
The Seed of Discord

Finish Mission 7
Dr. Boom!

Finish Mission 8
Revenge

(Secret achievement)
The Unseen Gob is the Deadliest

(Secret achievement)
Ace of Scrap!

Finish a mission with the gold Insignia of the Thief
My Precious

Drink 25 vials of amber
An Athlete Through and Through

Finish a mission with the gold Insignia of Swiftness
Lamb of Gob

Create 50 clones
Acidification

Kill 5 guards with acid traps
Phoenix

Be saved by a Life-saving Clone
The Professional

Kill all the enemies in a zone
It's Time for Soup

Dissolve 10 enemies (vial of acid)
This. Is. THOBEN!!

Push 10 enemies over the edge
Devoted Servants

Teleport 20 times into a clone (with the skill)
The Gob in a Box

Being invisible in a chest and not being caught by an enemy on a search
Golden Gob

(Secret achievement)
A Taste of Gob

(Secret achievement)
Oh My Gob!

Unlock all skills
All Along the Gobtower

Unlock Gold level for all Insignias in all missions
Goblin Master

Unlock all achievements
Styx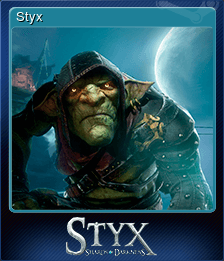 Maolak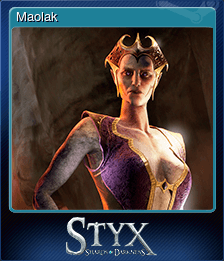 Lyssril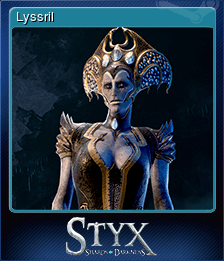 Commander Helledryn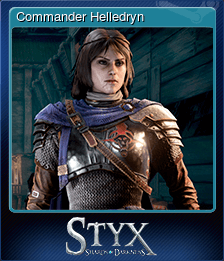 Djarak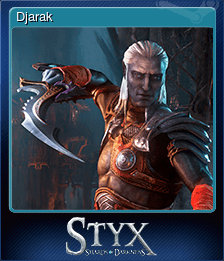 Monster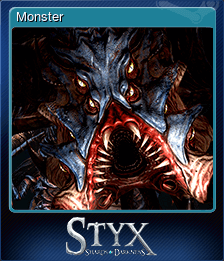 Dwarf Warriors