Alan Wake Bundle
Release Date: 22 May, 2012
696
RRP: $23.98
Our price: $6.46
Alan Wake Bundle includes:

Alan Wake
Alan Wake's American Nightmare
About Alan Wake
When the wife of the best-selling writer Alan Wake disappears on their vacation, his search turns up pages from a thriller he doesn't even remember writing. A Dark Presence stalks the small town of Bright Falls, pushing Wake to the brink of sanity in his fight to unravel the mystery and save his love.
Presented in the style of a TV series, Alan Wake features the trademark Remedy storytelling and pulse-pounding action sequences. As players dive deeper and deeper into the mystery, they'll face overwhelming odds, plot twists, and cliffhangers. It's only by mastering the Fight With Light combat mechanic that they can stay one step ahead of the darkness that spreads across Bright Falls.
With the body of an action game and the mind of a psychological thriller, Alan Wake's intense atmosphere, deep and multilayered story, and exceptionally tense combat sequences provide players with an entertaining and original gaming experience.
Includes Alan Wake Special Episodes "The Signal" and "The Writer"
Experience Alan Wake's Pacific Northwest in higher resolutions and higher fidelity than the Xbox360 version.
Fully configurable mouse and keyboard support, or if you prefer to play with the Steam or Microsoft gamepad connected to your PC, you can do that too!
Lots of customizable graphics settings and support for 4:3, 16:9 and 16:10 aspect ratios!
Multithreaded engine that takes advantage of quad core CPUs.
Additional features our fans have sought after such as field of view adjustment as well as "hide HUD".
Works with AMD Eyefinity 3D 3-screen mode.
About Alan Wake's American Nightmare
In this brand new standalone experience, Alan Wake fights the herald of darkness, the evil Mr. Scratch! A thrilling new storyline, hordes of creepy enemies, serious firepower and beautiful Arizona locations, combined with a fun and challenging new game mode make this a must for Alan Wake veterans, and the perfect jumping on point for new players!
Key Features:
Play the full-fledged Story Mode: You'll be on the edge of your seat as you fight to stop your murderous evil double to take back your life... and change reality itself!
Fight till dawn arcade mode: In the action-packed Arcade Mode, you'll need to master the Fight with Light mechanic to stay alive until dawn and beat your friends on the Leaderboards. Can you survive until sunrise?
Face the darkness: Twisted and dangerous enemies stalk you in the shadows. Dispatch them with the powerful arsenal of weapons at your disposal.
SYSTEM REQUIREMENTS
Windows
Minimum:
OS: Windows XP SP2
Processor: Dual Core 2GHz Intel or 2.8GHz AMD
Memory: 2 GB RAM
Graphics: DirectX 10 compatible with 512MB RAM
DirectX®: 9.0c
Hard Drive: 8 GB HD space
Sound: DirectX 9.0c compatible
Recommended:
OS: Windows 7
Processor: Quad Core 2.66GHz Intel or 3.2GHz AMD
Memory: 4 GB RAM
Graphics: DirectX 10 compatible or later with 1GB RAM
DirectX®: 10
Hard Drive: 8 GB HD space
Sound: DirectX 9.0c compatible
Follow the Light

Take a night course of light education.
Let There Be Light

Get a generator running.
Float Like a Butterfly

Perform a cinematic dodge.
Nordic Walking

Take a walk through the logging area, meet one of the quirky locals.
Bright Falls' Finest

Call for help.
Under a Thin Layer of Skin

Defy the park ranger.
Paging Mr. Wake

Find 25 manuscript pages.
Park Ranger

Enjoy the sounds and sights of Elderwood National Park.
Back! Back, I Say!

Save yourself with a flare.
Finders Keepers

Discover 5 hidden chests.
Damn Good Cup of Coffee

Discover 25 coffee thermoses.
Sound and Fury

Kill four Taken with a single flashbang.
They're Heeeeeere!

Inanimate objects shouldn't move of their own accord. Put a stop to this affront, oh, say, 20 times.
The Six-Gun Scribe

Defeat 100 Taken with the revolver.
Wheels Within Wheels

Meet the kidnapper.
Collateral Carnage

Defeat 20 Taken with indirect means.
Two For the Price of One

Kill two Taken with a single shotgun blast.
Missed by a Mile

Perform a cinematic dodge 20 times.
Thunder and Lightning

Defeat 50 Taken with flashbang grenades.
Iron Horse

Encounter a steam engine.
Perchance to Dream

Take a moment to reflect on past events.
It's Not Just a Typewriter Brand

Defeat 50 Taken with a shotgun.
Gatekeeper

Cut the power to the transformer yard.
The Lady of the Light

Discover the secret she guards.
Energized!

Use 100 batteries.
Heavy Metal

Survive the bulldozer attack.
Tornado Wrangler

Defeat the tornado.
Departure

Complete the game on Normal difficulty.
Right of Way

Drive over 15 Taken.
Come One, Come All

Kill four Taken with a single shot from the flaregun.
Hardboiled Writer

Complete the game on Hard difficulty.
Boob Tube

See what's on TV.
If It Flies, It Burns
Burn 1,000 birds.
Drink 'Em Both Up

Put de lime in de coconut twice.
KBF-FM

Listen to all of the radio shows.
Child of the Elder God

Have a rock'n'roll moment without dropping to a low health state.
A Friend in Need

Special 1: Find someone to help you.
What Light Through Yonder Window

Defeat 50 Taken with the flaregun, the way Shakespeare intended.
Taken Season

Defeat 50 Taken with the hunting rifle.
A Friend Indeed

Special 1: Follow the signal to its conclusion.
Ding!
Special 2: Complete the elevator ride.
Kill Your Darlings

Special 2: Defeat the final obstacle between you and your goal.
Carny

Knock over five can pyramids.
Medical Opinions

Listen to Hartman's recordings.
Heartbreaker

Special 2: Have some poison poured in your ear.
An Idyllic Small Town

Make it through ''Night Life in Bright Falls'' in one go without dying or restarting even once.
Couch Potato

Watch every single TV show.
Iron Will

Special 2: Survive the final encounter without being seriously hurt.
Go Gentle Into That Good Light

Special 2: Make it through the approach to the lighthouse without firing a weapon.
Words Will Never Harm You

Special 1: Trigger all of the furnaces in the basement.
Cardboard Companions

Special 1: Discover all of the cardboard standees.
License Revoked

Special 1: Complete the episode without using a single vehicle.
Alan, Wake Up

Complete the game on Nightmare difficulty.
Picking Up After Yourself

Find all of the manuscript pages in Normal mode.
Every Nook and Cranny

Discover all of the hidden chests.
Gunless Wonder

Make it to Cauldron Lake without firing a single shot in ''On the Road to Cauldron Lake.''
Meet the Deadline

In ''Mirror Peak,'' make it from the Coal Mine Museum to Cauldron Lake in 30 minutes.
Tick Tock

Special 1: Discover 10 hidden alarm clocks.
Creative Space

Special 2: Discover the secret area.
Fast and Furious

Special 1: Make it through the final battle in less than 1 minute and 30 seconds.
Whirlwind

Special 2: Make your way past the tornado in under 60 seconds.
Licensed Properties

Special 2: Discover 10 Night Springs video games.
Hypercaffeinated

Discover all coffee thermoses.
Bright Falls Aficionado

Absorb every bit of local history and culture.
Collector's Edition

Find all of the manuscript pages in the game, including the ones in Nightmare mode.
Run-On Sentence

Special 1: Complete the episode without reloading the game or restarting a checkpoint.
No Punctuation

Special 2: Complete the episode without reloading the game or restarting a checkpoint.
Alan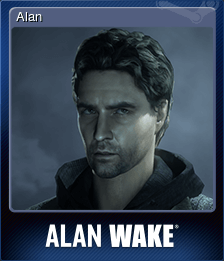 Alice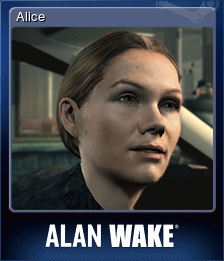 Barry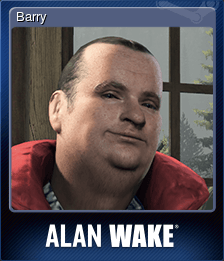 Hartman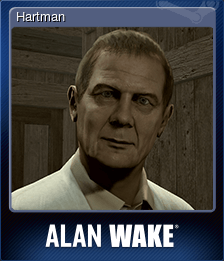 Pat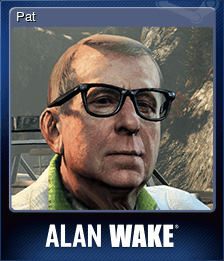 Rose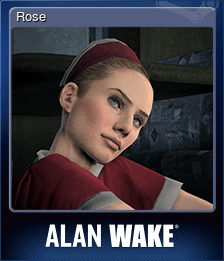 Sarah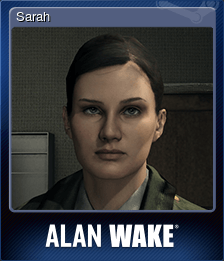 Taken