Vektor Wars
Release Date: 5 Jun, 2015
4437
RRP: $6.99
Our price: $1.37
Kick Ass Robot Annihilating Fun!
Welcome to an 80's neon future inspired first-person cyber shooter. The year is 2024 and you are Commander James Moses, a Space Ranger. Your mission: destroy the robot death army, rescue the Robodudes and save the world!
Select your weapon and use your skills to face down a tidal wave of rogue robots... in this retro homage to Arcade classics such as Battlezone, Berzerk and Robotron. Frantic gameplay, an array of loud and destructive weaponry - you must cheat death at every turn!
Key Game Points
Fast-paced First Person Combat

A neon-drenched vector world unlike any other

An armoury of loud and heavy weapons

9 World Zones to liberate, all with their own unique environments and enemies to annihilate

Open development with regular updates

A wonderful original soundtrack

Arcade shooter gameplay; where the only things that matter are your game skills and the high-score table!
Our Promise
Zero micro transactions – no hidden charges

Regular developer feedback - additional updates will continue post-launch with new game worlds, weapons and enemies planned
Rescue the Robodudes!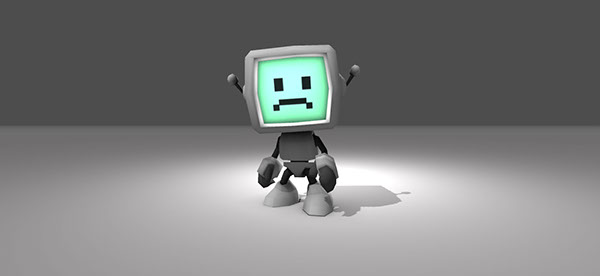 These little friendly robots are being wiped out, liberate them and help save their planet.
Stop the Bezerkers!
A hostile race of robots whose sole purpose is to destroy and colonize. It is likely that your home planet will be a future target, they must be stopped!
SYSTEM REQUIREMENTS
Windows
Minimum:
OS: Windows XP+

Processor: SSE2 instruction set support

Memory: 2 GB RAM

Graphics: DX9 (shader model 2.0) capabilities

Storage: 500 MB available space
Mac OS X
Minimum:
OS: Mac OS X 10.7+

Processor: SSE2 instruction set support

Memory: 2 GB RAM

Graphics: DX9 (shader model 2.0) capabilities

Storage: 500 MB available space
SteamOS + Linux
Minimum:
OS: Ubuntu 15.10

Processor: SSE2 instruction set support

Memory: 2 GB RAM

Graphics: DX9 (shader model 2.0) capabilities

Storage: 700 MB available space