Hey people, I'm SlipSlot, or Warren - you choose. One of the three-sliced pie that makes up the group of directors behind Opium Pulses. I live in a small and quiet town in England called Faringdon and some weeks ago I caught wind of an odd but interesting looking gaming event happening in my local area.
Bring The Game Over, a local start-up was attending a charity focused event for Help For Heroes at a nearby pub (The Swan), promising retro classic gaming fun for all the family. I didn't look too much in to it but figured since it was nearby and I have somewhat of a responsibility to report on gaming events, especially those a short walk from where I live, I'd attend.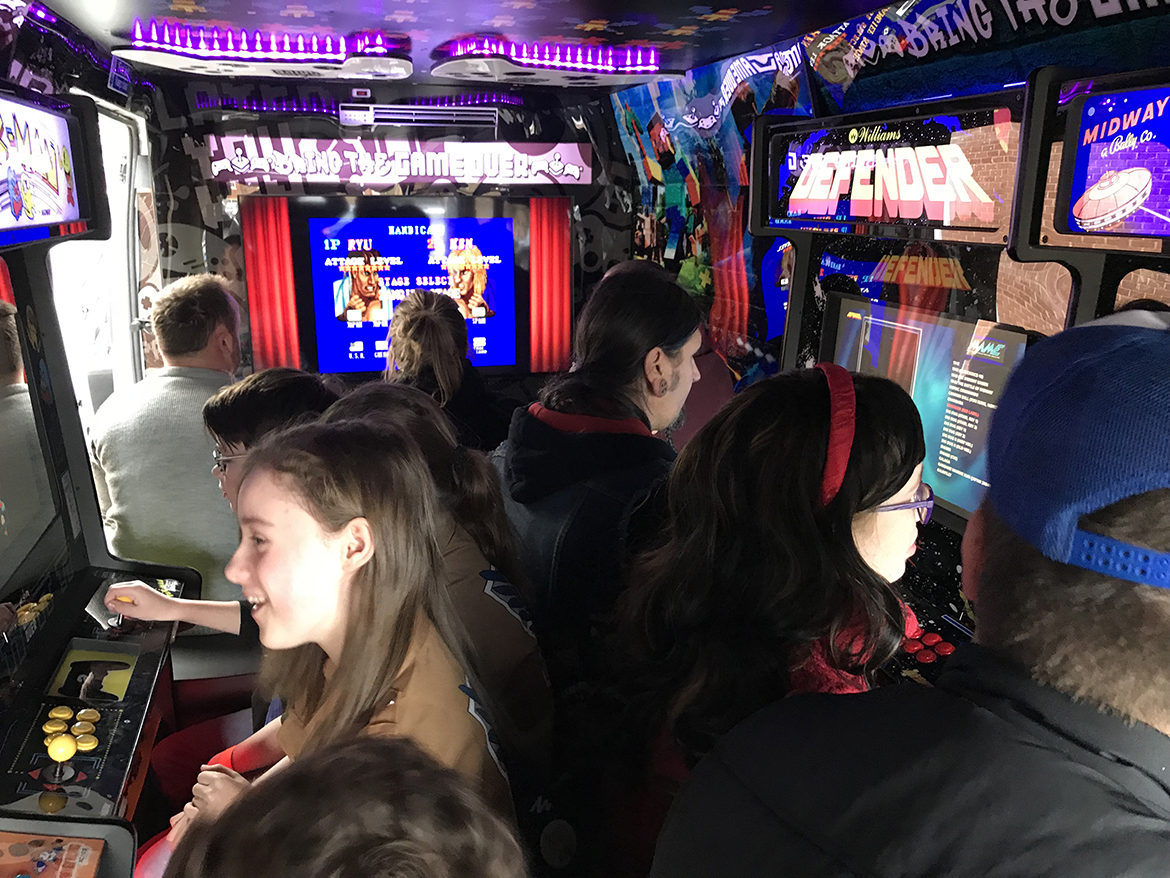 I was surprised to see on arrival a branded and very cool looking van, with bright colours and sounds booming from ever corner, like a roller disco for the more happier-when-stationary folk. As I walked past the open doors I saw children playing games released decades before their birth, smiling ear to ear as their father allowed them to absolutely destroy him in
Street Fighter II.
Inside the pub was lined up old-skool consoles ranging from a
NES
,
PS1
,
Dreamcast
,
Sega Megadrive/Genesis
and
N64
, kids flowed in and out to play with the light guns or arcade fighter sticks.
On the pub TV
Mario-Kart
was hooked up on the N64 and families sat down to see what all the fuss was about. Parents showing their kids how driving skills didn't translate well from the real world to the pixelated universe.



The latest and most powerful games consoles

Gaming Projector area with Huge Screen

An extensive library of games from the very latest releases to the classics that suit all ages, tastes and abilities



What surprised me most about what I saw was how the kids weren't fazed by the dated graphics in the slightest, 4-5 years old were perfectly content and comfortable playing
Duck Hunt
on the
NES
, the concept was simple and the game was and still is, fun.
With games like
Minecraft

and

Roblox

doing incredibly well with children of this generation it makes me wonder whether young minds even care about how real a game actually looks? For many young people gameplay is king and what 80s and 90s titles had in bucket loads, was just that, impeccable gameplay.

Sonic

,

Megaman

,

Mario, Kirby

.. these are all cross-generationaly loved titles and for a single reason, they're fun as hell!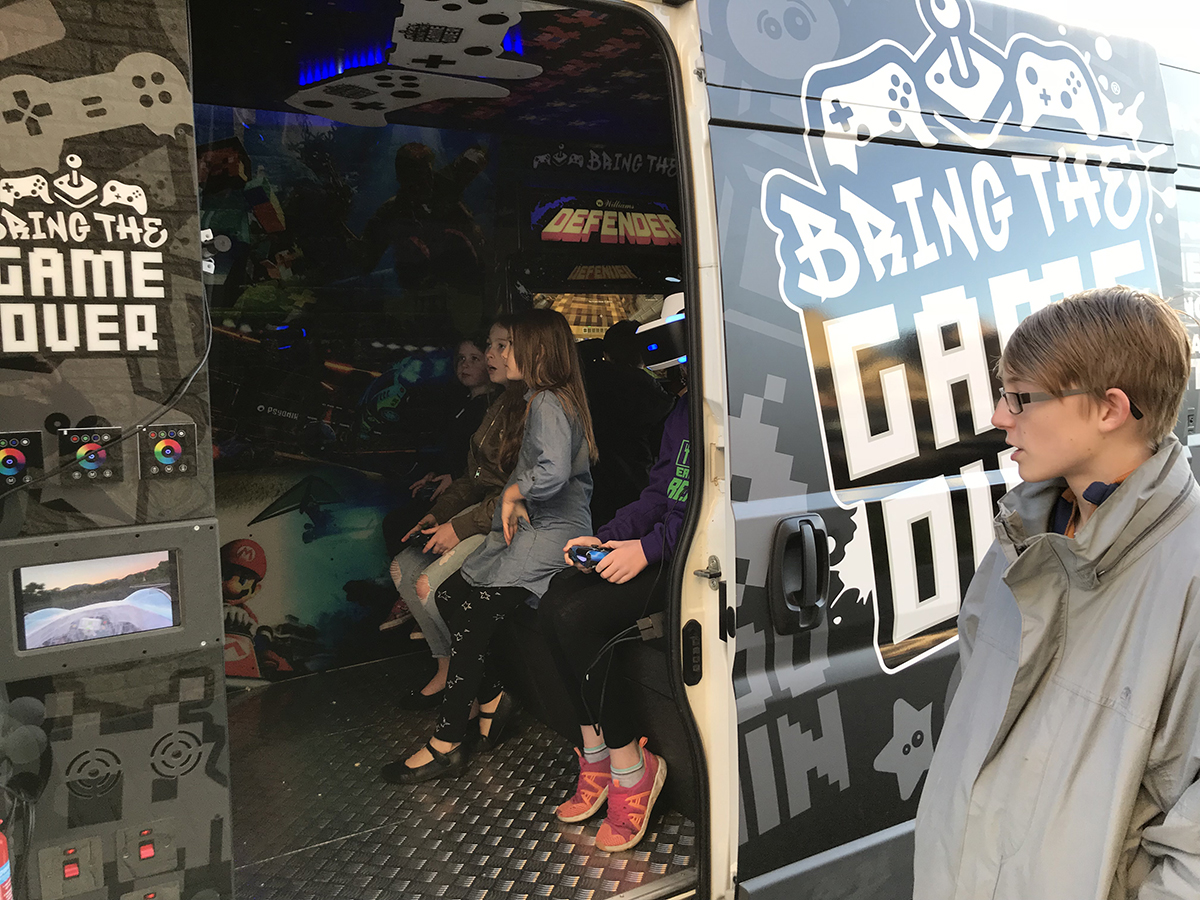 I managed to speak with
Richard
the company director for a short while during the event and was pleasantly surprised to hear of its humble and passionate beginnings. As I'm sure Richard wouldn't mind me divulging, he once served in the armed forces here in the United Kingdom and after an injury was forced to step down, at a loss of what to do next in his life he was convinced to speak with the wonderful people at
Help For Heroes
, who helped him start up his company and allowed him to get it off the ground. To which he does his best when the opportunity arises to give back to.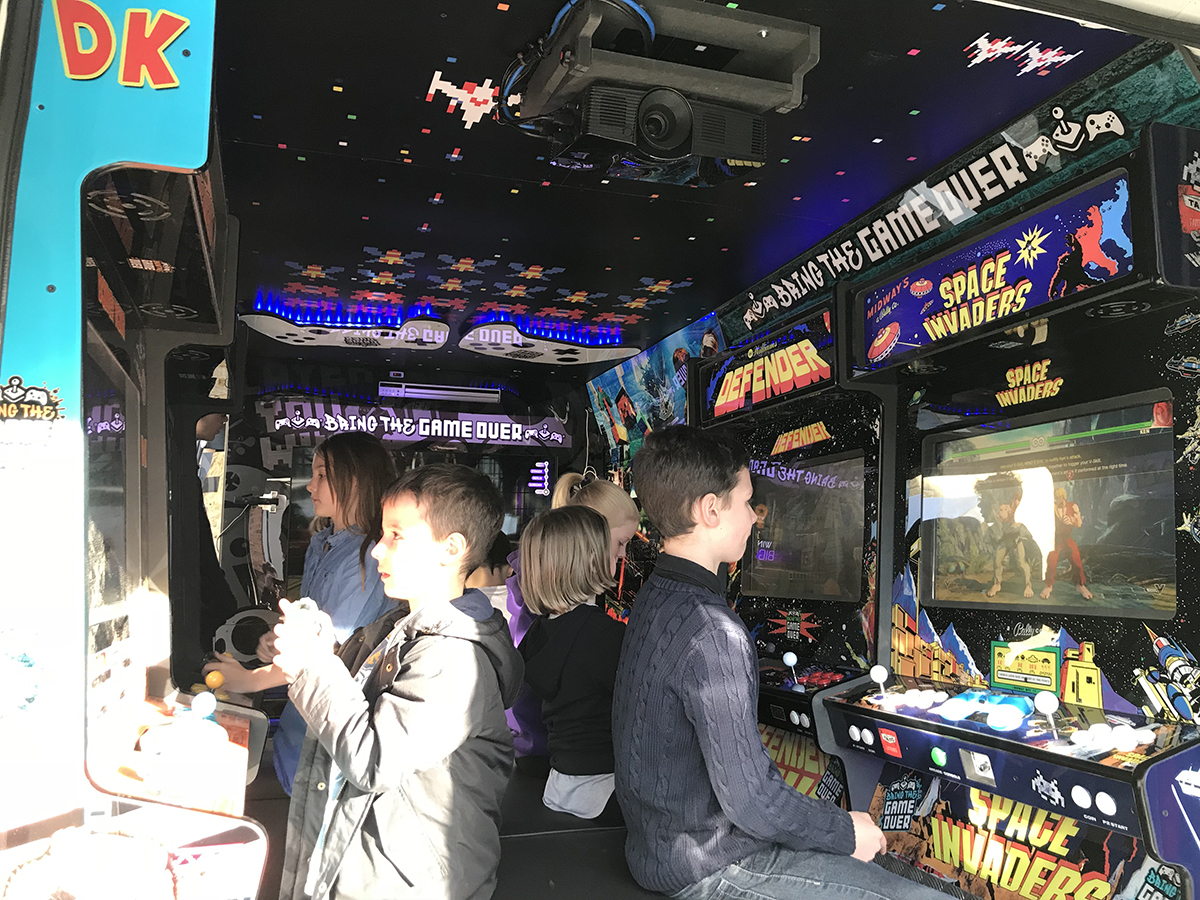 But what exactly do
Bring The Game Over
do? And how do they work? The basic premise is that you can hire the gaming van to come to you - aimed at birthday parties or events. It can be loaded up with retro arcade machines or the latest AAA console titles and virtual reality, all wired up to allow
LAN
parties and tournaments. There's an hourly charge that when compared to other activities like bowling or the movies for the same amount of children is considerably cheaper. They go to most towns in
Oxfordshire
,
Berkshire
,
Wiltshire
,
Gloucester
and
Buckinghamshire
.
While I know this is a niche article for our broad and global community, I do think supporting a local (at least to me) company that does something unique, charming and above all else, charitable - is something we should share regardless.
Maybe one day Opium Pulses will try Bring The Game Over's services out for ourselves, until then, you can check them out at their social links below.
Website: http://www.bringthegameover.com
Instagram: https://instagram.com/bringthegameover
Facebook: https://www.facebook.com/bringthegameover